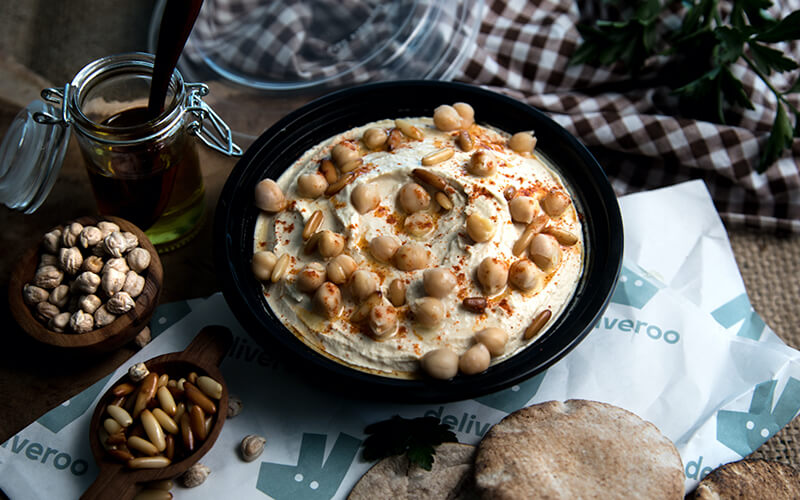 Even when the food scene is as dynamic as Dubai, few can deny the Middle Eastern favourite.
So to celebrate International Hummus Day on 13 May, Deliveroo has partnered with local favorite Mezza Lebanese Kitchen to give away free hummus throughout the week.
Starting Monday 13 May, with every order from Mezza Lebanese Kitchen made on Deliveroo, customers will receive a complimentary portion of the restaurant's signature, freshly blended hummus.
Given the city's love for hummus, the activity will also continue throughout the week until Thursday 16 May. The promotion will be applicable to orders of all amounts from Mezza Lebanese Kitchen on Deliveroo.
Details: To learn more about Mezze Lebanese Kitchen, click here.