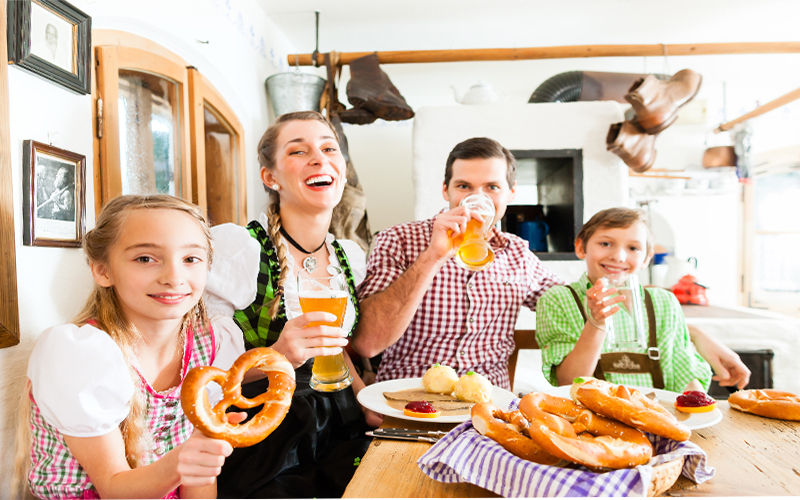 The Bavarian "Maifest" festival has launched at the J W Marriott Deira. Running from 11th April until the 11th May, the foodie festival will be celebrating different Bavarian flavours, with live music from German band Duo Emotion and traditional German dress.
The Maifest celebrations take place at Hofbräuhaus restaurant (a sister branch to the original German eatery in Munich), where diners can tuck in to a special Maifest set menu, whilst Bavarian festive decorations adorn the walls. Meanwhile, Bavarian foodie fans can expect weisswurst (white veal sausages), obaztda and brezel (creamy cheese and pretzels) along with plenty of other authentic flavours. There's plenty of German brews and special Bavarian drinks on the special set menu, with a beverage pairing option available.
Details: the festival runs from 11th April-11th May from 6pm until 11pm daily. For more information, visit JW Marriott Deira. If you enjoyed this article, you may like this story on the new British pub at the H Hotel.