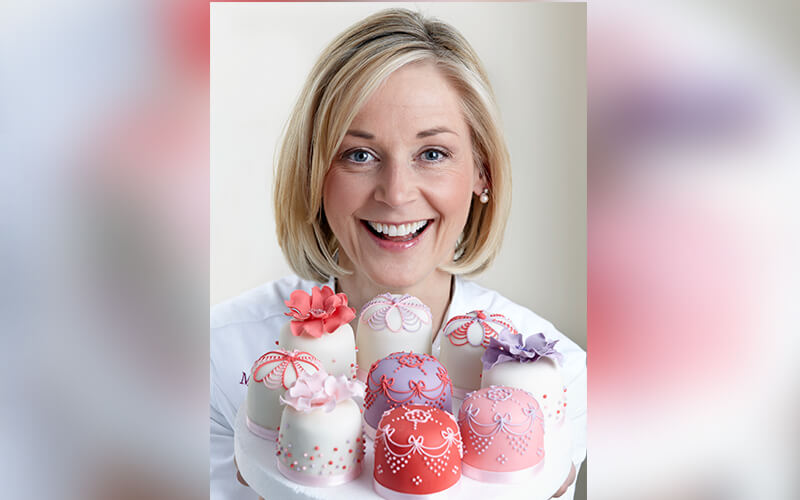 One of the UK's leading bakers and cake artist, Mich Turner MBE is set to open her first atelier bakery outside of the UK, at The Royal Atlantis Resort & Residences in 2020.
Since founding the company in 1999, Mich Turner has amassed a huge reputation across a very broad clientele. From Downton Abbey to Buckingham Palace, Little Venice Cake Company has created cakes for Her Majesty the Queen and megawatt celebrity fans including Pierce Brosnan, Sir Paul McCartney, Emma Thompson, Sharon and Ozzy Osbourne, Madonna and David Beckham all counting themselves as true devotees with Gordon Ramsay describing Mich as 'the Bentley of cake makers'.
For those with a sweet tooth, visitors will be able to purchase a slice, or a whole cake to take away – from posh doughnuts, to afternoon tea loaf cakes, homemade fudge and florentines, fresh fruit tarts, chocolate cupcakes, brownies and biscuits as well as a selection of stylish piñata and fresh layer cakes.
The atelier will retail a selection of Mich's books, china and curated items. Guests will also be able to personalise cakes and bakes from a seasonal collection for collection or delivery the following day.
The space will also serve as a showroom offering a theatrical experience from the glass kitchen within the atelier, which will welcome guests to attend selective masterclasses.
Details: To learn more about the Little Venice Cake Company, visit the website here.