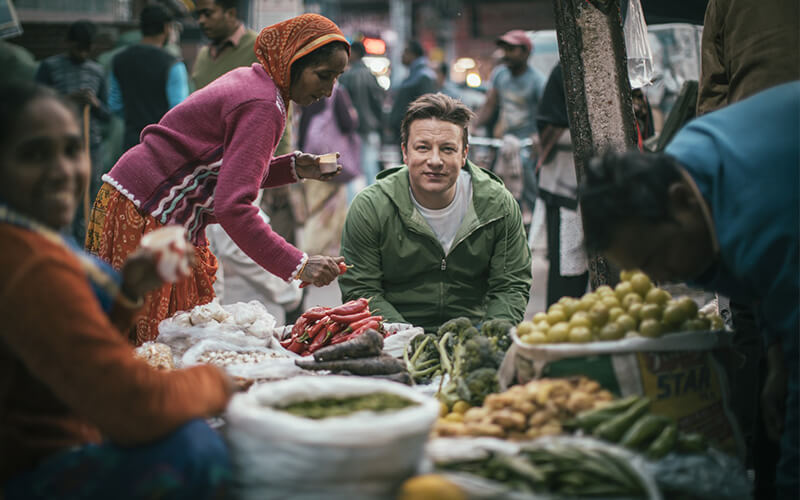 Join celebrity chef Jamie Oliver as he embarks on his latest travel adventure, a vegetarian food adventure across the globe in his latest show 'Jamie's Ultimate Veg'. The show is now being aired in the Middle East on FOX Life.
In this brand-new series, Jamie takes viewers on a culinary tour, seeking inspiration from local everyday cooks to serve flavour-filled, mouthwatering, healthy veg dishes that draw on both traditional and modern cuisines.
With a growing worldwide movement towards more plant-based, sustainable and environmentally friendly diet, 'Jamie's Ultimate Veg' encouraging meat-eaters and vegetarians alike to put vegetables front and center in their diet.
Details: If you're interested in vegetarian food, check out some of our fantastic veggie recipes from our collections here.