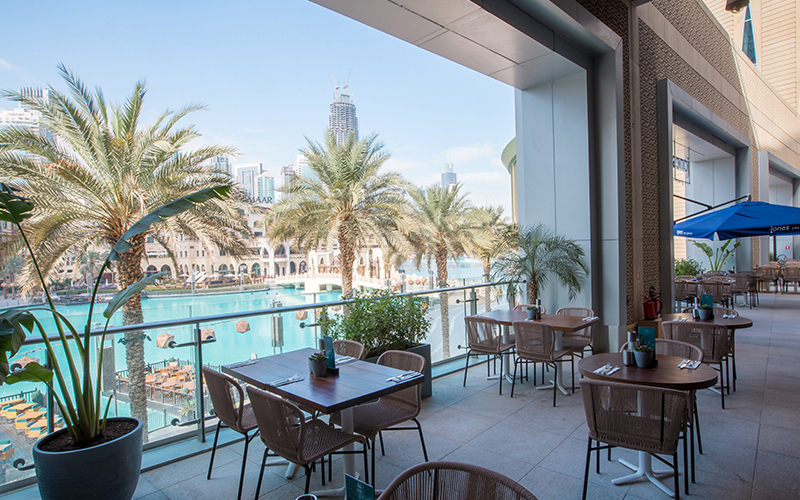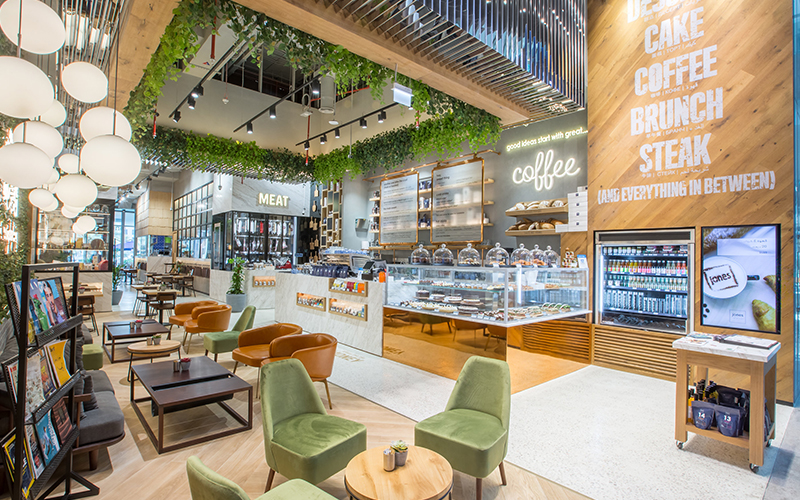 A new Jones the Grocer outlet has opened at Dubai Mall this week, marking the first restaurant in the Australian-founded chain to be opened in partnership with Al-Futtaim.
True to its ethos of gourmet food for everyday living, the new store features a theatre kitchen, bakery, patisserie, artisan cheese and charcuterie rooms and a meat ager that dry ages choice cuts of meat.
The Dubai Mall location features a balcony that can seat 100 diners, with impressive views of the Dubai Fountain, a unique children's play area and a Jones coffee caravan serving a selection of smoothies, juices and lattes.
A new tasty grill menu, available now at the Dubai Mall location, features dishes including Moroccan spiced lamb shoulder on rosemary flatbread, Jones signature dry-aged Australian Black Angus tomahawk, Jones Wagyu burger with crumbed brie and chargrilled harissa chicken.
Sharing a meal with friends? Try the new sharing menu, including signature items such as the artisan cheese platter, cured & curd platter and the Jones sharing platter featuring tasty treats from the charcuterie and cheese room.
The meat ager, a first for a Jones the Grocer store in the Middle East, will carry prime butcher's cuts such as the succulent Jack's Creek Australian Black Angus beef. The meat is prepared with absolute care and precision, then dry aged above Himalayan pink salt imbuing it with a tender melt-in-mouth feel that is bursting with flavour and is sure to leave diners wanting more.
That's not all; Jones the Grocer has a special treat for cheese lovers! Diners can explore a walk-in cheese room filled with over 80 varieties of cheeses sourced directly from artisan farmers and cheese-makers, ranging from Tete de Moine from the Swiss Alps to aged Comte from France, Truffle Gouda from Holland and Alp Blossom from the foothills of the Austrian Alps.
Of the opening and expansion, Yunib Siddiqui, CEO of Jones the Grocer said: "This opening is a milestone in our expansion. We're proud and excited to be working with and developing a relationship with the Al Futtaim Group to bring the ultimate food lover's destination to a world-class destination like Dubai Mall."
In addition to this new grill menu, diners will be able to enjoy the famous Jones the Grocer breakfast as well shop from a carefully selected range of specialty chocolate, exclusively roasted coffee beans, teas, cheese accompaniments, Australian yellow box honey and other gourmet groceries and impulse snacks to feed a hungry shopper.
Details: Jones the Grocer, is located on the ground floor at Dubai Mall opposite the main entrance to Level Shoe District. For more information, visit the website.