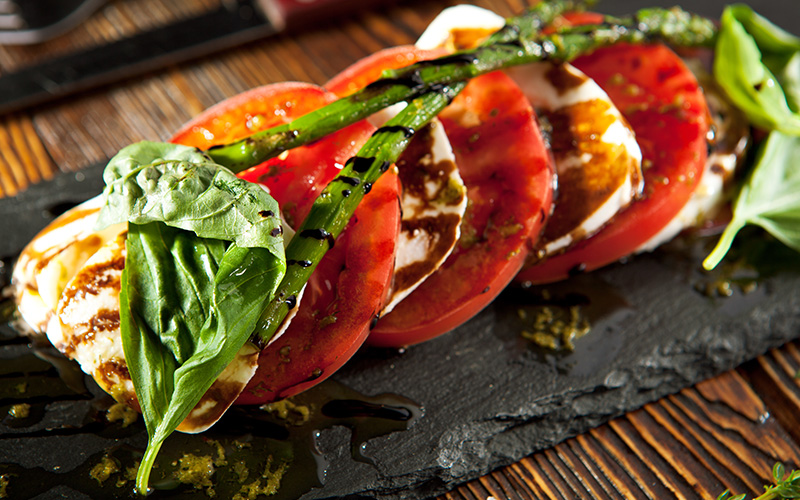 Two Italian restaurants in Madinat Jumeirah – Segreto and Trattoria Toscana – have joined forces to offer a special Italian National Day menu from 1st-6th June. To help Italians celebrate the 81 year old tradition Segreto will also be offering a 20% discount for all Italian nationals on Friday 2ndJune.
Segreto's chef de cuisine, Francesco Di Noia collaborated with fellow Italian, Paolo Bellamio, head chef of Trattoria Toscana to create the limited edition four course menu.
The menu starts with a soft, creamy Burrata Assumicata, combining smoked burrata cheese with fresh broccolini and red onion. Also on the menu is homemade Gnocchetti, tossed with a rich spinach cream and delicious red prawns. For mains, there's a Baccala con pisellini e datterino tomato confittat on offer – a buttery poached cod accompanied with green peas and a confit of datterino tomato. For dessert, there's Cannoli con ricotta di bufala, pistacchi Verdi e lamponi (the cannoli is served with rich Italian buffalo ricotta cheese, topped with pistachio and fresh raspberry).
For more information, visit Segretoand Trattoria Toscana.