BBC Good Food Middle East has tracked down five of the best Iftar deals in Dubai, from discount offers at delicious five-star restaurants, to the best deals for getting healthy over Ramadan The best for… a great deal at a 5-star restaurant Situated in the Burj Khalifa, Armani/Ristorante serves up Italian food of a continuously …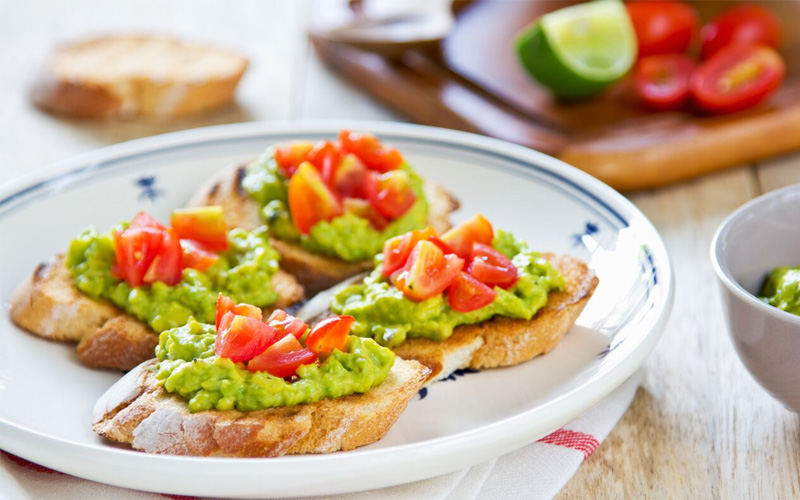 BBC Good Food Middle East has tracked down five of the best Iftar deals in Dubai, from discount offers at delicious five-star restaurants, to the best deals for getting healthy over Ramadan
The best for… a great deal at a 5-star restaurant
Situated in the Burj Khalifa, Armani/Ristorante serves up Italian food of a continuously high standard. With a slick, modernist interior design and incredible views out to the Dubai Fountains, diners can enjoy a tasty Italian Iftar each day throughout Ramadan from just AED 290 per person. Best of all, children under four dine for free, and children aged five-11 years old enjoy a 50% discount.
For more information, visit Armani/Ristorante. For restaurant reservations and enquiries, call +97148883666 or email restaurant.reservations@armanihotels.com
The best for…losing weight and getting in shape
Throughout Ramadan Detox Delight are offering a fasting package that helps people to get in shape and eat healthily. Starting from AED 299 per day. The fasting package is 100% organic, vegan and gluten-free, along with being free from any additives and preservatives. Each fasting package, designed to be consumed from sundown, includes organic dates from Greenheart Organic Farms, 1 soup, 1 all-natural lemonade, 2 fruit and vegetable juices, a vegan breakfast and 2 healthy snacks.
For more information, visit Detox Delight, or call + 971-4338 3565 or email info@detox-delight.ae
The best for… laid back family food
Family favourite Tub of Butter will be offering two wholesome Iftar packages over the holy month. Diners can either choose to have a three-course set Iftar menu at their venue on Sheikh Zayed Road, or diners can pick platters or Ramadan gift boxes from the restaurant, to host their own Iftar gathering at home. The in-house set menu includes a range of dishes, from curried cauliflower soup, roasted figs, spiced fish with saffron infused rice, to date truffles and fresh rruit in rosewater. For Suhoor, the restaurant is offering a delivery service straight to your doorstep.
For more information, visit Tub of Butter or contact Reserve@tubofbutter.com or +971 4 343 8884
The best for… art enthusiasts
Throughout Ramadan and Eid this year The St Regis Dubai will be hosting a free art exhibition at Le Patio. The exhibition called "Fragrance of Faith" is curated by Dephine Meaux, and includes insightful work on the concept of "The 99 Names of Allah". The hotel's Iftar tent features alongside the exhibition in the Le Patio Courtyard, featuring a range of different traditional Arabic dishes costing AED 225 per person.
For more information, visit St Regis Dubai or call +971 4 4355555
The best for… those who love Indian food
For delicious fine-dining Indian cuisine, Rang Mahal's Iftar is the best place to be this Ramadan. The restaurant (which is ran and owned by celebrity chef Atul Kutcher) features a sumptuous 11 different courses on their Ramadan menu, which hero both classic Indian technique and modern cooking.
For more information, visit Rang Mahal or call +971 4 414 3000