More couples are choosing to have date nights at home when the weather gets warm. This is why local pasta expert Go! Pasta has launched special date night combos that will undoubtedly spice up your evening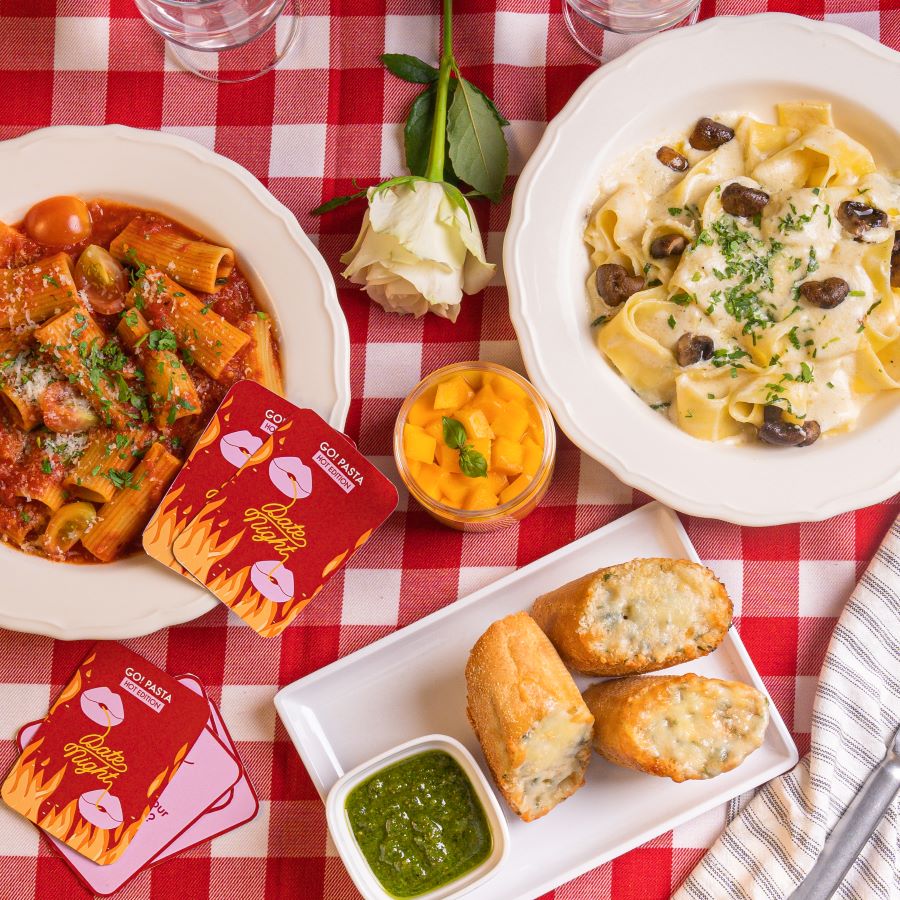 Go! Pasta's new launches include three different combos, First Date, Hot Date and Blind Date combos.
Every combo has a lively and fun activity to keep the conversation going. With the Blind Date Combo, you will have to wait and see what dishes you will receive, as it doesn't specify them. You and your partner can utilize the blindfold that is included in the combo to try to identify the mystery meal for an amusing twist.
For a little variety and to help you get to know your partner a little better, the First Date Combo and Hot Date Combo also include unique personalised quiz cards.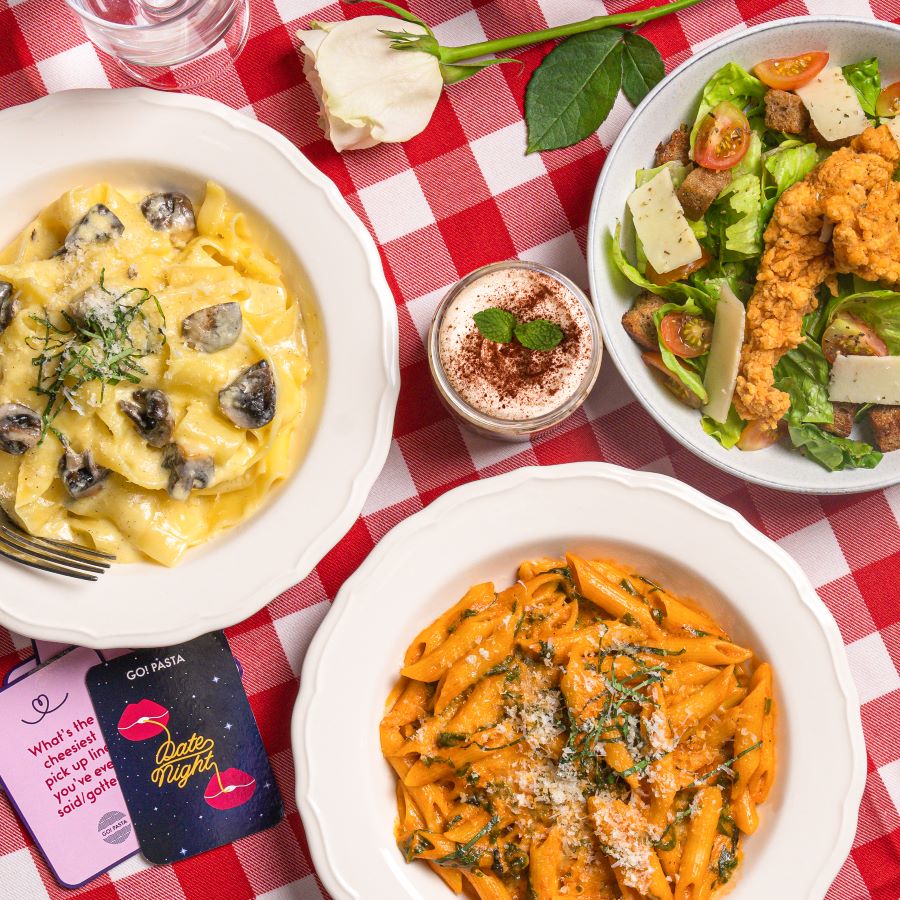 Couples have a wide selection of delectable foods to choose from for their appetizers and main courses, such as garlic bread, mozzarella fritta balls, mushroom risotto, as well as arrabbiata rigatoni, truffle papa Alfredo, pesto pasta, and gnocchi sundried tomato, to name a few. With each taste, you will feel like you have been taken to the picturesque alleyways of Italy.
You can order these combos from Deliveroo now starting at AED100 and get ready to amaze your partner.
Call +9714 578 6582 and visit the website