The award-winning Australian-born concept launches at Vida Emirates Hills this March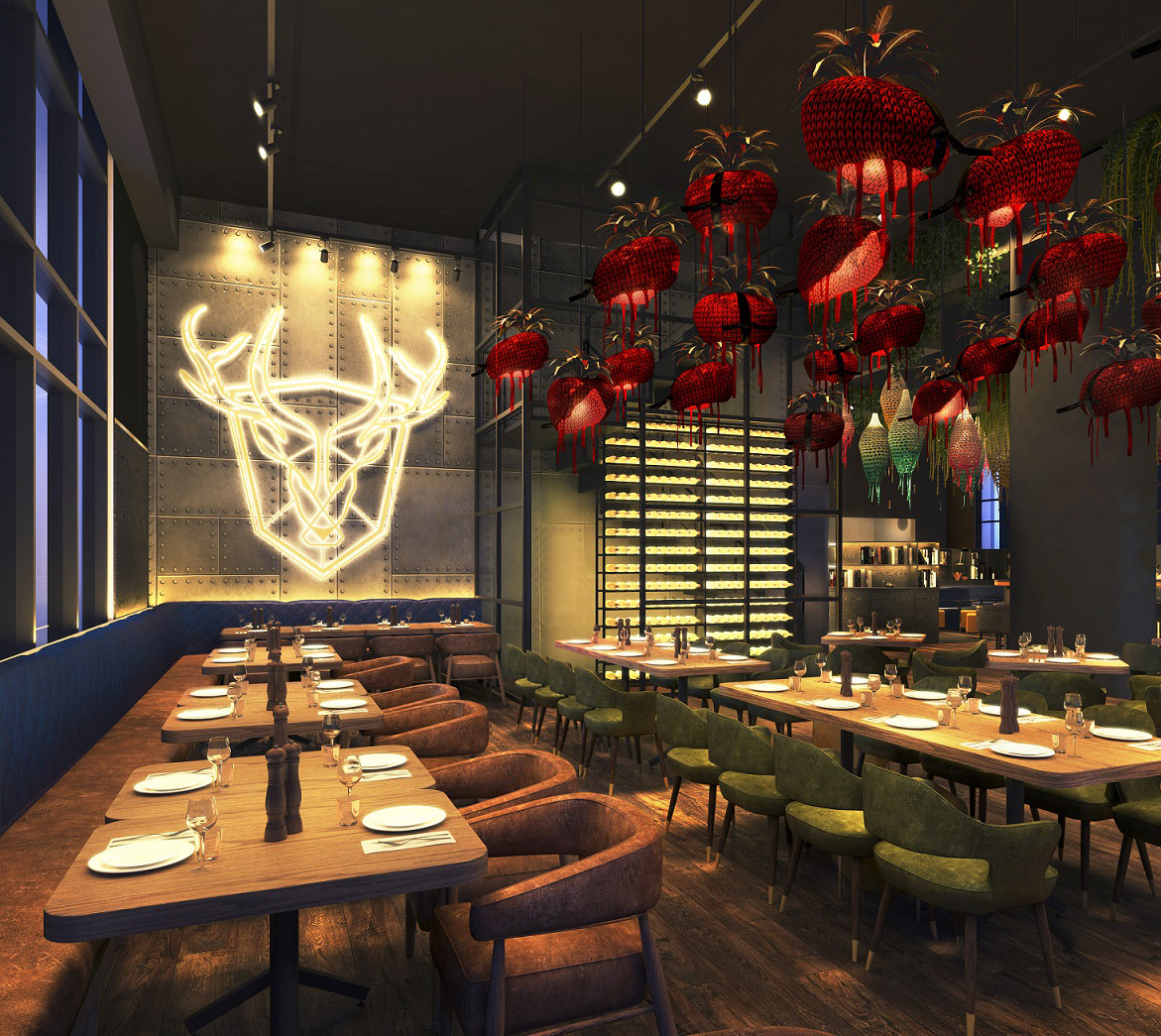 Hunter & Barrel, the high-end casual dining restaurant and lounge, is all set to fire up its charcoal roast grills in the tranquil Emirates Hills neighbourhood.
Renowned for its hunt, gather and fire-inspired culinary style, Hunter & Barrel specialises in quality charcoal roasted meats and vegetables and barrel-aged craft beverages. The interiors draw inspiration from regional culture and features a medley of regional falconry, fishing and archery elements.
The family-friendly restaurant is designed to seat 232 across a spacious dining room, an adjoining bar, two private dining spaces and in-venue entertainment spaces.
Diners can expect a menu that is rooted in coal-roasted rustic and artisanal dishes, served as sharing-style feasts. Expect succulent, smoky meats together with open-fire prawns, beef short ribs, smoky chicken wings, braised lamb shoulder and angus beef or cornfed chicken burgers. Vegetarian dishes are aplenty with pumpkin and cauliflower croquettes, stuffed bell peppers, vegan burgers, sauteed oyster mushrooms and char-grilled seasonal vegetables. The restaurant's signature charcoal-roasted skewers include options such as chicken thigh, wild-caught salmon, garlic and rosemary wagyu and a five-grains kebab with a hummus-tahini dip. Steak lovers can choose from an extensive steak menu with cuts of fillet, rump, sirloin and rib-eye. Or share a 1.3kg tomahawk or 700g Angus T-bone.
Satisfy your sweet tooth with chocolate mi-cuit, pavlova and baked pain perdu.
Hunter & Barrel's top-shelf beverage options comprise barrel-aged sips, eight different hops, 16 varieties of grape and a creative concoctions list.