Sponsored: From a desert haven complete with horse riding and stargazing, to an idyllic beach destination, whisk your loved ones away to these family-friendly resorts for a holiday filled with cherished memories
With spring break on the horizon, families in the UAE are gearing up for a fun-filled holiday season. Travel outside the UAE could be uncertain for some, over the coming months, however that doesn't mean you can't take your family on a relaxing and activity-filled sojourn within the country.
Pack your bags, buckle the kids in tight and make your way to Ras Al Khaimah for a much-deserved family staycation.
The Ritz-Carlton Ras Al Khaimah, Al Wadi Desert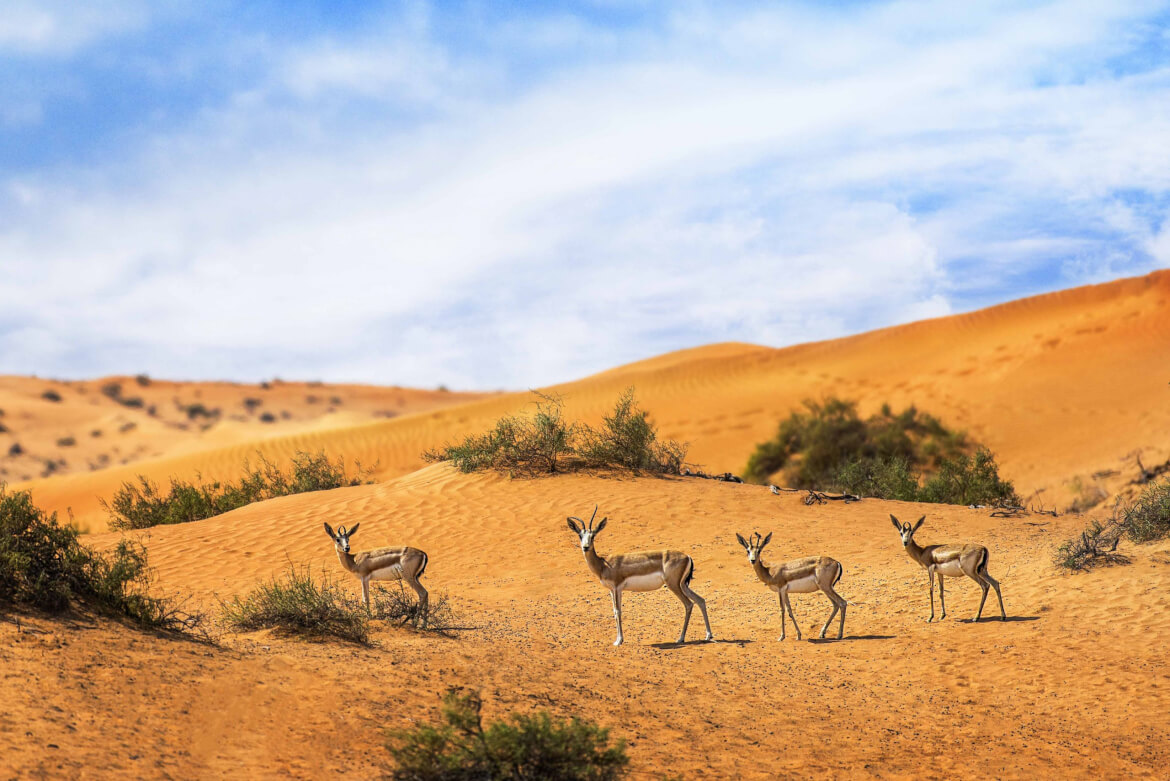 A resort that makes up a protected Nature Reserve, the Ritz-Carlton Ras Al Khaimah, Al Wadi Desert is home to the magnificent Arabian Oryx, Arabian sand gazelles, black bucks and falcons, all living naturally within the serene desert oasis.
The tranquil, all-villa resort features a host of dining options and interactions with nature, with the desert and natural animal habitat as your backyard. Offering traditional Arabian hospitality amidst a Bedouin-inspired ambience, each of the 100 villas offer private entrances, pools and picture-perfect views of the endless expanse.
Family-bonding experiences such as camel, pony and horse rides, as well as riding classes, an engaging birds of prey show that showcases falcons, hawks and owls, cycle rides and stargazing activities are just few of the ways you can spend your time.
While the kids enjoy themselves, book an appointment with your partner at The Rainforest. A water retreat and spa that combines European hydrothermal wellness with Middle Eastern treatments to provide revitalising benefits.
Dine with us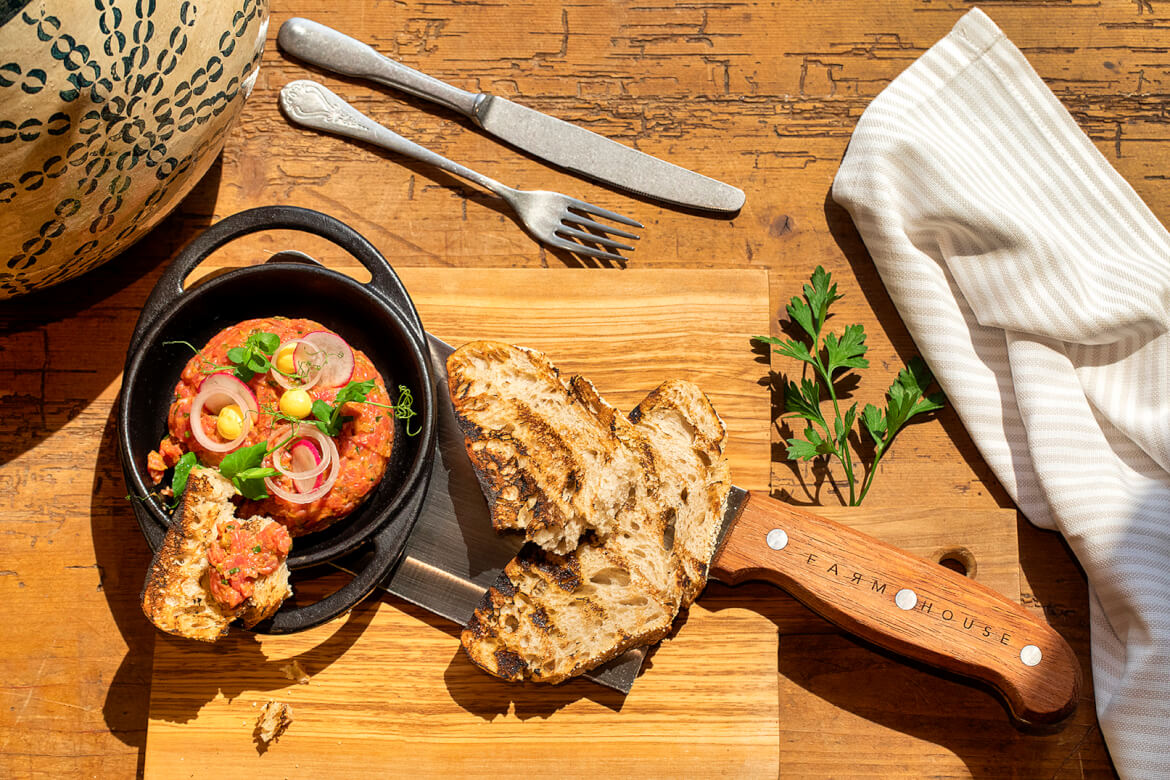 There's an array of choices at the resort, especially when the hunger pangs kick in. Here are the resort's special offers for the month of March.
Soak in the peaceful surroundings at Kaheela as you tuck into a scrumptious footlong lamb, chicken, beef or vegetarian kofta for lunch. You might even spot the resident Arabian oryx and gazelle wandering the nature reserve as you dine.
In the evening, savour a delectable dinner of wild-caught sea bass at Farmhouse. With a buttery texture and subtly sweet flavour, the fish is prepared with fresh ingredients harvested from the Chef's garden at the resort and served to your liking as tartare, grilled, baked or roasted. Want something more authentic? Make your way to the Moroccan-inspired setting at Moorish for a memorable dining experience of chicken, beef, vegetarian or seafood tagine – perfect for sharing.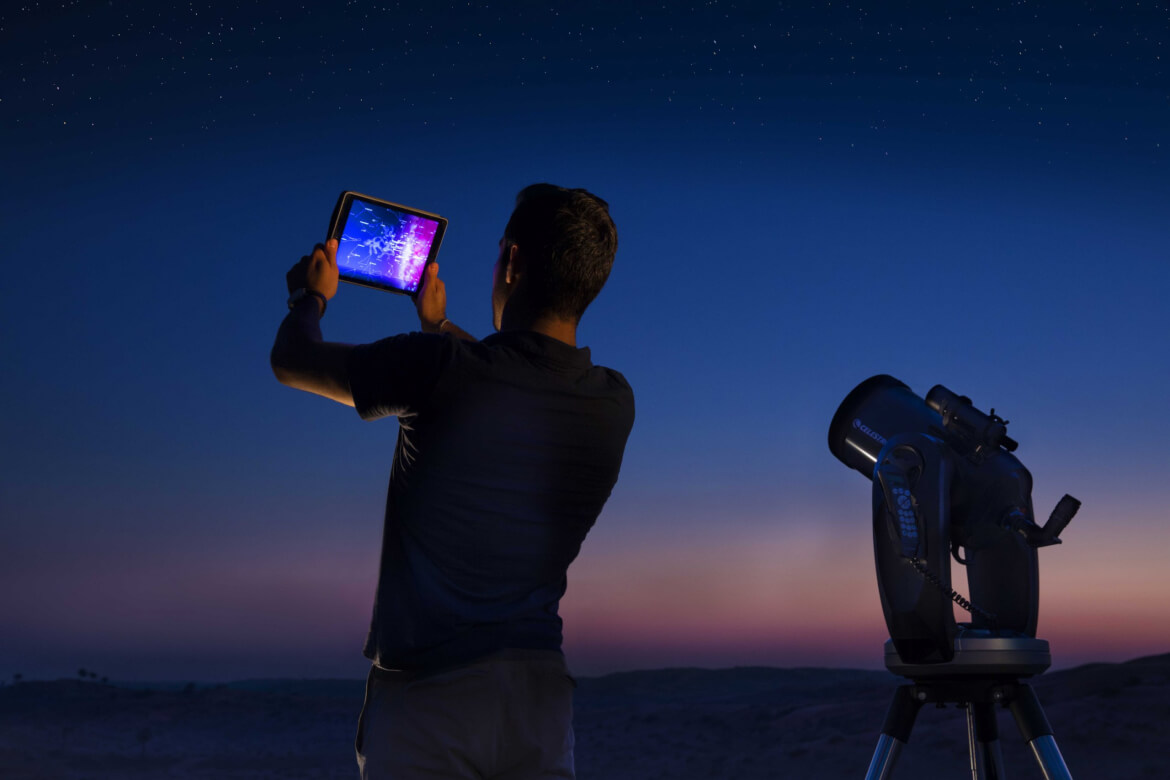 After dinner, surprise your partner with an evening of romance, stargazing into the glittering night sky while you sip on a selection of digestifs at the resort's signature rooftop bar. The Moon bar is the ideal place for an intimate date night filled with #RCMemories.
Advance reservation required. Call +9717 206 7777, email rc.rktrw.restaurant.reservations@ritzcarlton.com or in-house guests dial extension 5656.
Explore the resort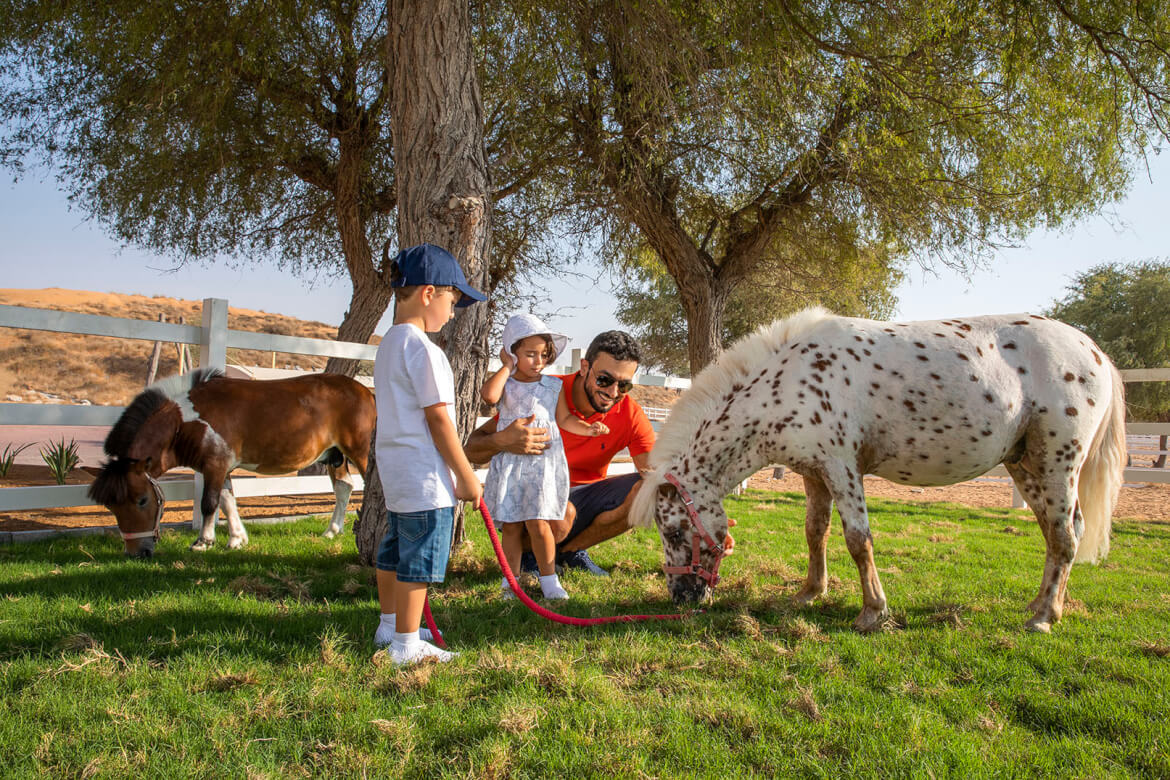 Group and private horse lessons are available for experienced and beginner riders, including children. There is also an interactive experience for children to connect with the resident ponies.
Early morning risers can feed resident Arabian Oryx and gazelles at the desert sanctuary. Guests also have the chance to take photographs and learn about the majestic wildlife at the protected preserve from expert guides.
For the ultimate in relaxation, set aside time to unwind at The Ritz-Carlton Spa with a rock salt body exfoliation to stimulate circulation; followed by a hydrating marine or algae ritual complete with moisturising body butter, leaving skin soft and refreshed.
Advance reservation required. Call +9717 206 7777. For wildlife feeding experience, email rc.rktrw.experience@ritzcarlton.com or in-house guests dial extension 5712. For the Spa, email rc.rktrw.spa@ritzcarlton.com or in-house guests dial extension 57.
The Ritz-Carlton Ras Al Khaimah, Al Hamra Beach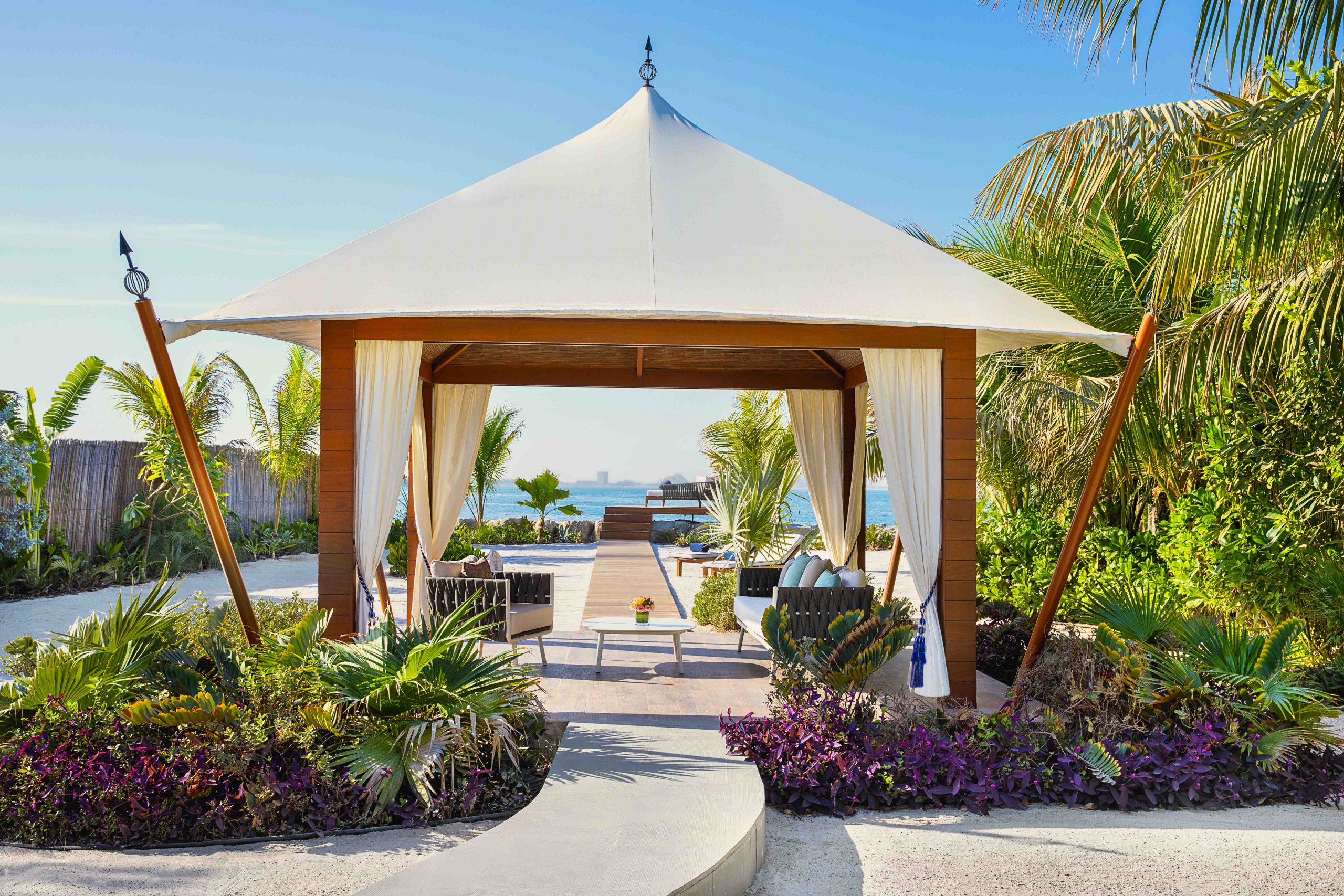 A blissful beach break complete with bespoke dining, outdoor adventure and sea-inspired spa treatments awaits you and your family. Situated along the Arabian Gulf, the resort blends traditional elements with modern luxury, offering a sense of wonderment and serenity upon arrival.
Enjoy the views of white sand and azure waters from your private beachfront villa, or choose from one of the many attractions and activities such as exploring coral reefs, fishing, kayaking and paddle boarding. You can also grab your golf gear and head down to the adjacent Al Hamra Golf Club featuring 18 holes of beachfront play.
Private, waterside pavilions make up the setting for locally inspired spa treatments prepared with flowers, native spices and natural ingredients. Guests of the spa can also enjoy access to the hotel's well-equipped fitness centre open 24 hours a day. 
Dine with us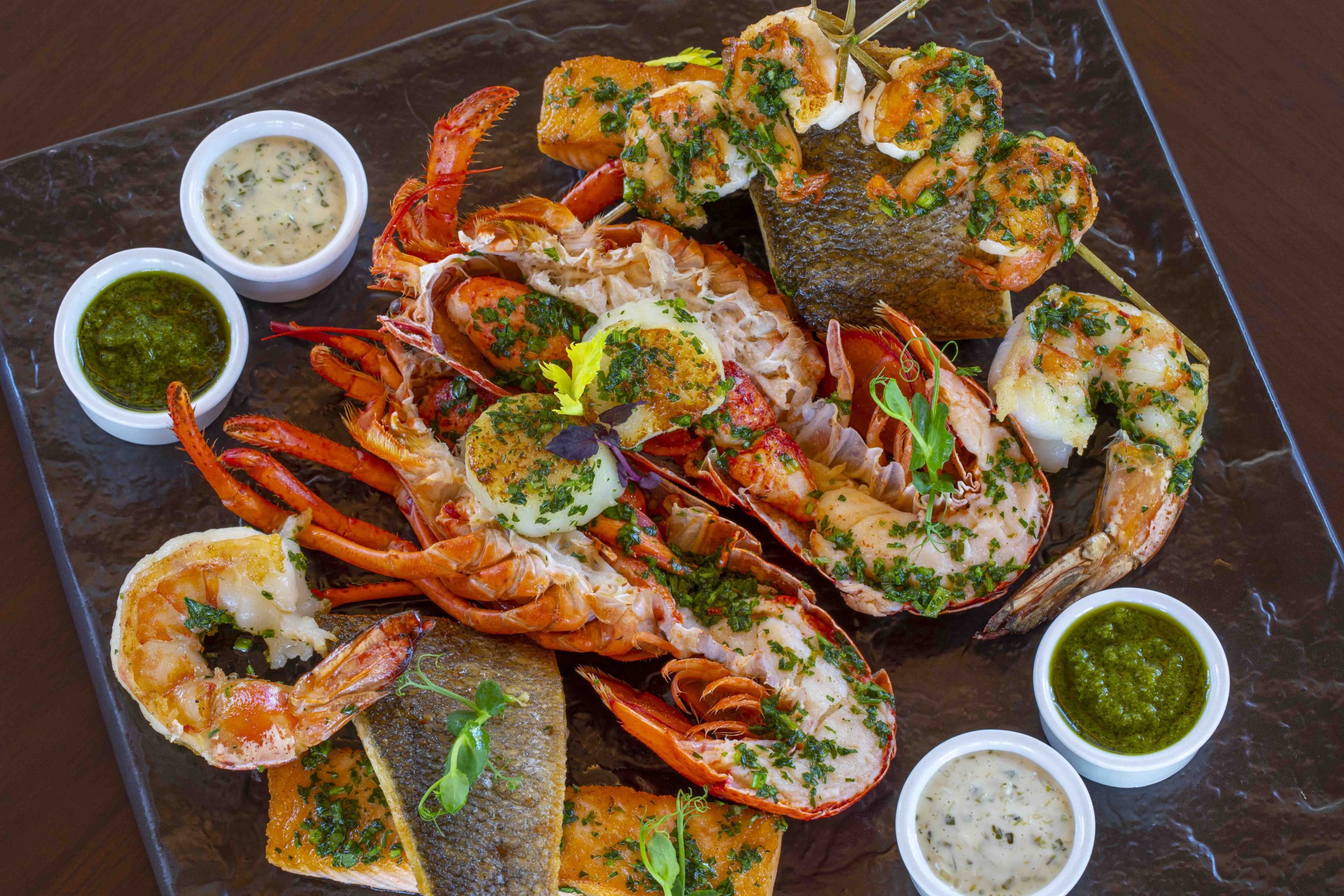 Discover seafood and grill delicacies at Shore House, while gazing at gorgeous sunsets over the sea or supping on creative concoctions by the poolside bar. The venue will also be hosting a one-of-a-kind celebration on St. Patrick's Day (March 17). Indulge in tempting sharing-style tapas of Irish potato salad and battered sausage, along with Irish-inspired sundowners. Curb your sweet tooth craving with a creamy, infused ice cream drizzled with caramel sauce, complemented by mesmerising beachside views.
Advance reservation required. Call +9717 204 8888, email rc.rktrz.shorehouse@ritzcarlton.com or in-house guests dial 0.
Activities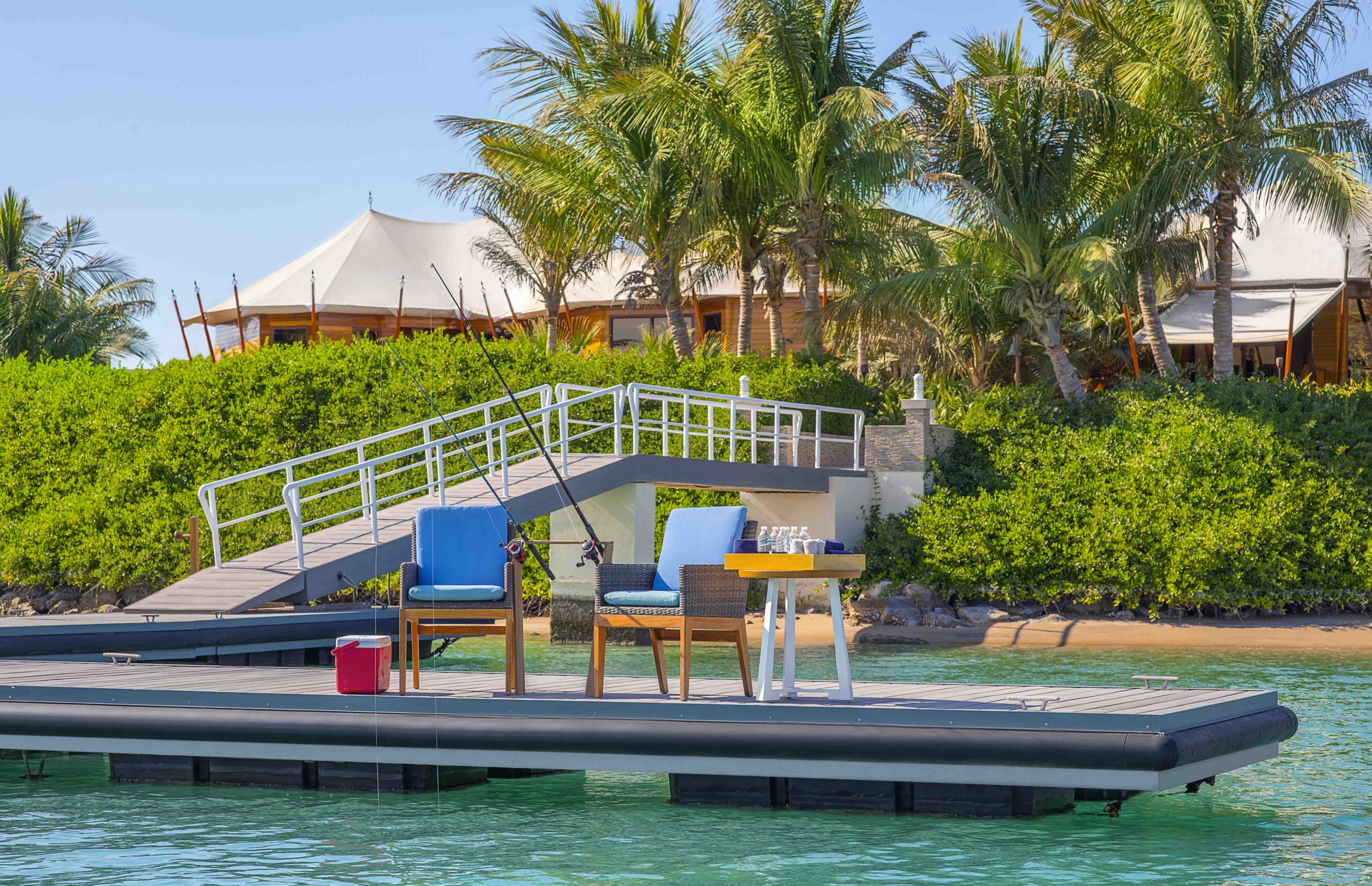 Pamper yourself and your partner to a marine-inspired body experience that comprises a soothing massage which harnesses the benefits of the ocean. The masseuse uses sea salts to smoothen the skin and active minerals to nourish the skin. You can also choose to unwind with a unique shell treatment, which includes a massage that combines heat and touch. The restorative heat relaxes muscles and relieves tension, while promoting calmness and enhancing general well-being.
If you're looking to stay active during your staycation, partake in exciting outdoor activities including volleyball at the beach, fishing and personal training for those looking for a more exclusive experience.
Call +9717 204 8888. For the Spa, email rc.rktrz.spa@ritzcarlton.com or in-house guests dial extension 5704. For outdoor activities, email rc.rktrz.experience@ritzcarlton.com or in-house guests dial extension 0.