Array
(
    [ref_id] => 893
    [photo_file_name] => Untitled-1.jpg
    [posted_by] => Emma Hodgson
    [text_display] => <p>
	 <em style="background-color: initial;">Hakkasan deal: </em><em style="background-color: initial;">Michelin-acclaimed Malaysian chef Ho Chee Boon will be arriving in the UAE this May for a series of exclusive dinners</em>
</p>
    [cover_photo_file_name] => Hakkasan-deal.jpg
    [slider_images] => 
)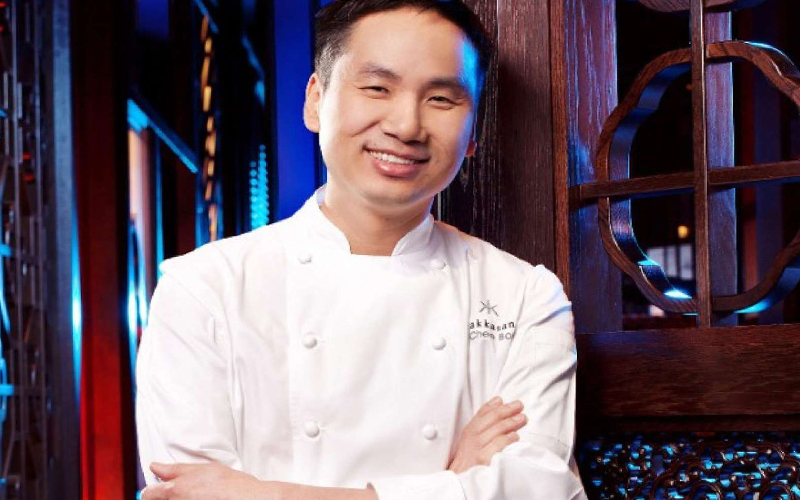 Hakkasan deal: Michelin-acclaimed Malaysian chef Ho Chee Boon will be arriving in the UAE this May for a series of exclusive dinners
Foodies in Abu Dhabi and Dubai will have the opportunity to try food from acclaimed chef Ho Chee Boon this May. Over two days, the popular chef will be serving an exclusive menu at Hakkasan Abu Dhabi and Hakkasan Dubai.
Chef Ho Chee Boon moved to the US in 2012, to launch Hakkasan New York. Within eight months the venue had its first Michelin Star. Following the restaurant's success, the chef has been involved in all Hakkasan launches in the US, as well as overseeing the Dubai and Mumbai ventures.
The menu will focus on the Cantonese flavours that earned Hakkasan New York its Michelin star. Highlights from the menu include Royal chicken dumpling in Chinese chive sauce with caviar, Crispy Peking duck with foie gras with homemade black sesame pancake, Roasted Chilean seabass with kumquat and Steamed mushroom lotus rice with Mongolian lamb tenderloin. The meal will finish with coconut mousse, lychee granita, coconut tapioca and coconut lime sorbet.
Details: The seven-course menu created by Chef Ho Chee Boon is priced at AED 498 per person with a minimum of two guests. It will be available at Hakkasan Abu Dhabi from 7pm – 12am on Wednesday 2nd May and Hakkasan Dubai on Thursday 3rd May from. 7pm – 1am. For more information, visit Hakkasan. For reservations: Hakkasan Dubai +971 4 384 8484 or reservations@hakkasandubai.com Hakkasan Abu Dhabi +971 2 690 7739 orhakkasan@emiratespalace.ae If you enjoyed this article, you may like this story on Nick and Scott's new takeover in Dubai.