Array
(
    [ref_id] => 895
    [photo_file_name] => URLRussos-The-Greens-Dubai.png
    [posted_by] => Emma Hodgson 
    [text_display] => <p>
	 <em><span style="background-color: initial;">Russos The Greens Dubai: Popular Dubai-based eatery, Russo's New York Pizzeria has announced it is launching a brand new breakfast menu at one of its Dubai-based branches.</span></em>
</p>
    [cover_photo_file_name] => URLRussos-The-Greens-Dubai-200x180.png
    [slider_images] => 
)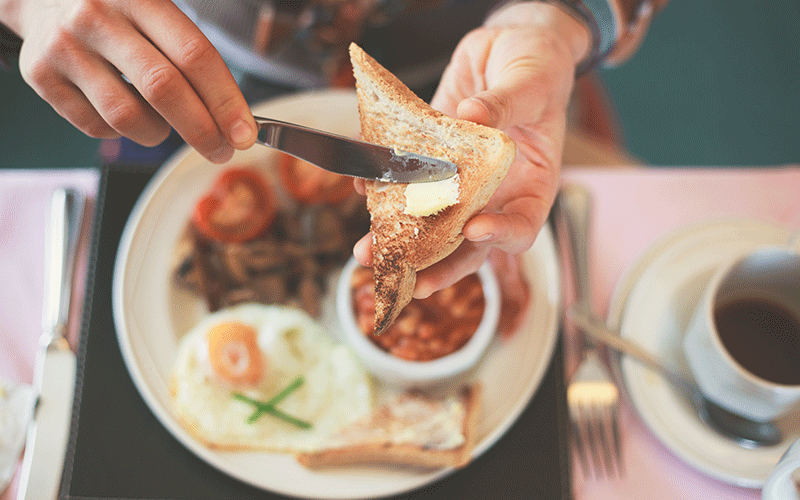 Russo's The Greens Dubai: Popular Dubai-based restaurant has announced it is launching a brand new breakfast menu
From 23rd April much-loved Russo's pizzeria will be serving up a delicious new breakfast menu from their Greens-based outlet.
Unfortunately there won't be any pizza on the breakfast menu, but there will be a range of tasty treats and healthy options. Tuck in to zesty chocolate pancakes or fried eggs, sausages and bacon. For avo-lovers there's a tasty smashed avocado with crispy cereal bread, baked potatoes, smoked salmon and kale walnut pesto dish. Fancy something even healthier? Why not try the organic kale, baby spinach and free ranged eggs or lemon white quinoa with free ranged poached eggs and roasted bell peppers.
There's also a range of croissants, muffins, egg-based dishes and fresh juice and coffee available.
Details: for more information, visit Russo's New York Pizzeria. If you enjoyed this article, you may like this story on this Michelin dinner deal in Dubai.