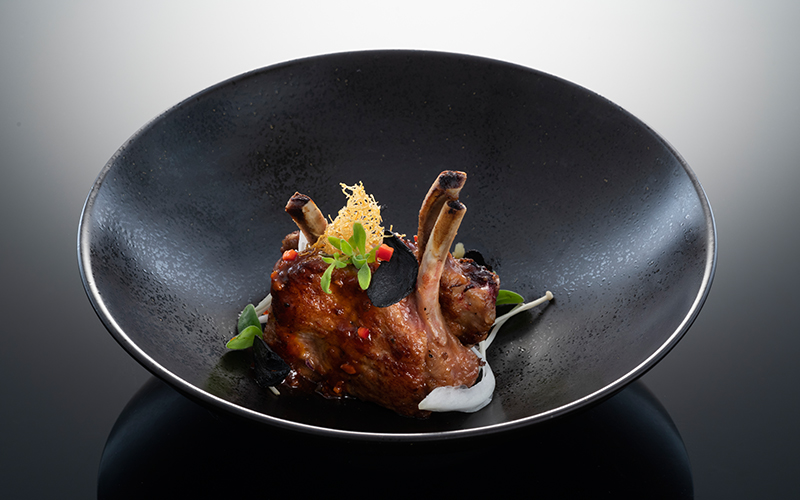 Hakkasan Abu Dhabi, known for its bold flavour profiles and expertly crafted dishes, has launched a new contemporary menu to kick off 2019.
The menu has been meticulously curated, and – according to the restaurant – takes into consideration the unique tastes and preferences of the local clientele, and will feature a more exorbitant style of presentation and elevated dishes.
Regular guests and new visitors can anticipate signature favourites complemented by inspired new fresh flavours for the New Year ahead.
With commitment to the rising need for responsibly sourced ingredients, the venue will be unveiling its new spotted bass in superior ginger soya as part of the new menu.Following this are new plates, wild prawn with pineapple in XO sauce, and wok-seared Wagyu beef with shitake mushroom in Osmanthus sauce, both of which present premium meats whose natural flavours are accentuated through innovative accompaniments. In addition to this, the option to tuck into the likes of the bold steamed Alaskan king crab with vermicelli and chilli garlic, and the charcoal grilled Australian lamb rack with salted olive and black garlic await.
The new additions can be sampled alongside classic favourites including the piquant crispy duck salad, and the grilled Chilean seabass with honey.
Guests can also enjoy a guided Hakkasan experience if they opt for the 'Taste of Hakkasan' specialty menu, served from 6pm to 7:30pm daily, including a refreshing welcome drink.
Details: To make a booking, please call +971 2 690 7739 or email hakkasan@emiratespalace.ae. Hakkasan is set to re-open in Dubai at Atlantis, The Palm in 2019 – for more information, click here.