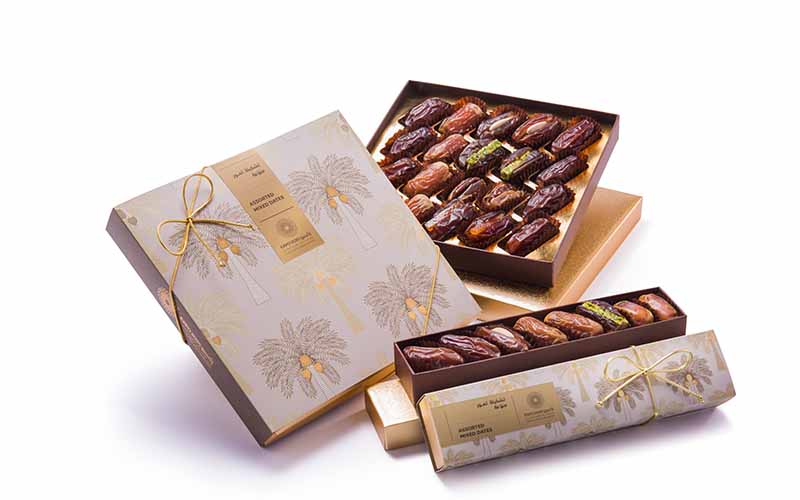 The countdown is on to the start of Expo 2020 in Dubai, and to celebrate Bateel has launched the first official Expo 2020 foodie gift.
The delicious box of organic Saudi Arabian dates, including five tasty flavours. The selection boxes, which are now available at select stores across the UAE, have been released to 'celebrate Emirati and Arabic culture', with each box decorated in gold foil date palm trees.
The gift boxes are the first of a series of licensed products which will be released as part of the Expo 2020 celebrations. According to Expo 202 officials, Dubai residents can look forward to 5,000 more official products that will be produced across 40 different categories in the lead up to Expo 2020. Each product will be designed to promote "the culture and heritage of the UAE, and the region, to a global audience of millions", said an Expo 2020 spokesperson.
Expo 2020 will be the first world expo to be held in the MENA region, and Dubai is expected to see X number of people visit the Emirate as part of the festival.
Details: for more information about the range, visit Bateel or Expo 2020. If you enjoyed this article, you may like this date recipe.