Sponsored: Embark on a magnificent Asian gastronomic journey across distinctive destinations at JW Marriott Marquis Dubai
The stunning hotel is home to more than 12 irresistible restaurants, bars and lounges. From authentic international cuisines to vibrant flavours and sounds, the Destination of Exceptional Taste has something spectacular for everyone. Head over with loved ones to discover exquisite dishes and have a memorable time.
Celebrate Diwali at Rang Mahal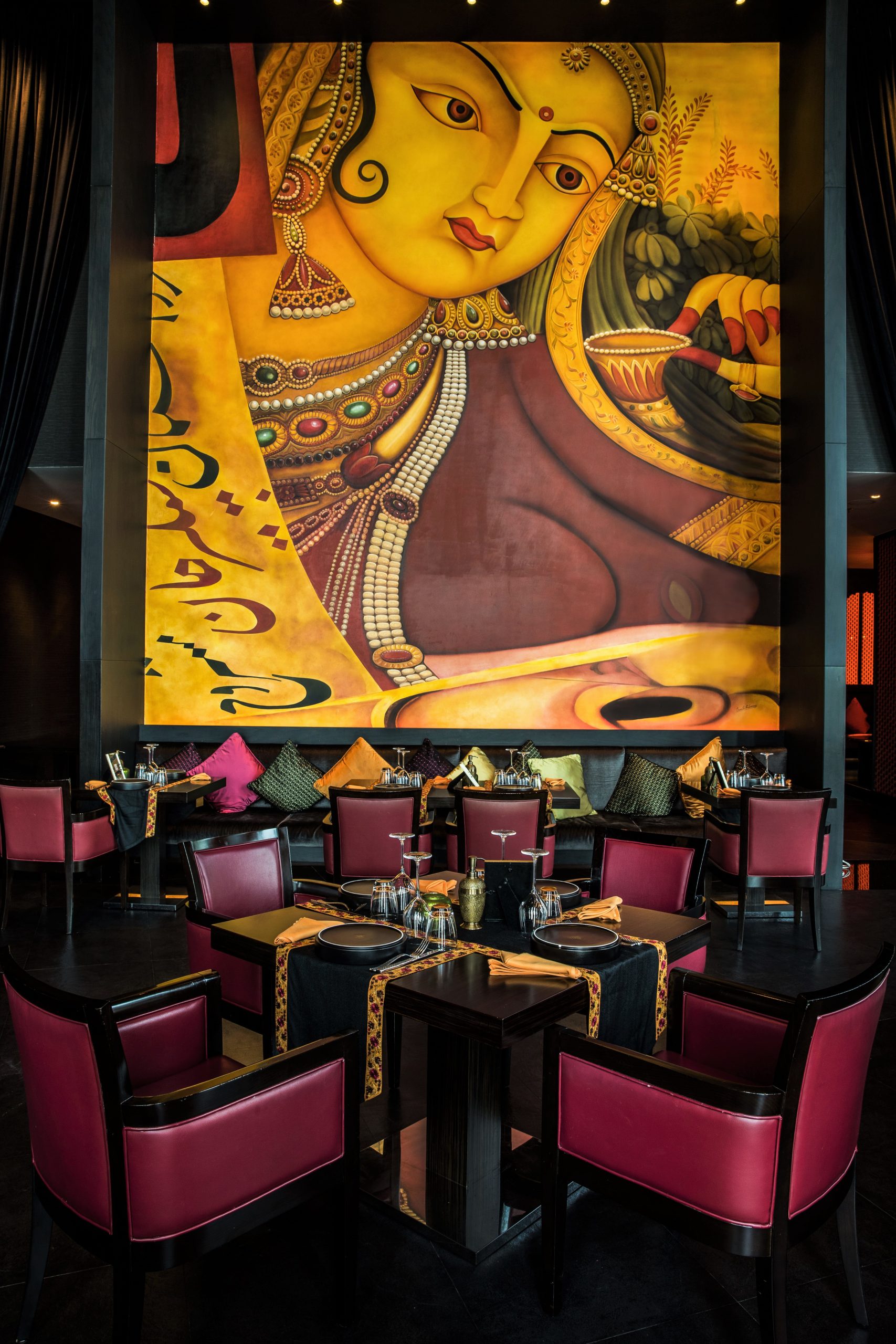 This charming Indian restaurant invites diners to indulge in traditional, Jain and vegetarian delicacies. Diwali Celebrations at Rang Mahal feature a glorious six-course feast with signature flavours inspired by the festive occasion. The captivating menu boasts appetizers, grills, curries, masala dishes, bhuna and main courses. Highlights include Chatori gali se, Jhal muri nadru, Barf ka gola, Paneer tikka lukhmi and Dhanteras, to name a few. Paired with an array of beverages carefully curated to compliment the heritage dishes. For a quick bite before your Diwali party, head over to Naan Mahal, a refined bar and lounge located at Rang Mahal to enjoy mouthwatering contemporary Indian street food paired with house beverages.
Open daily from 6pm-12am. Diwali Celebrations Oct 23 and 24, from 6pm onwards. AED225 per person for vegetarian and non-vegetarian menu. Naan Mahal open daily from 6pm-12am. AED95 per person (inclusive of one bar bite and two signature beverages). Visit the website.
Sunset Special at Tong Thai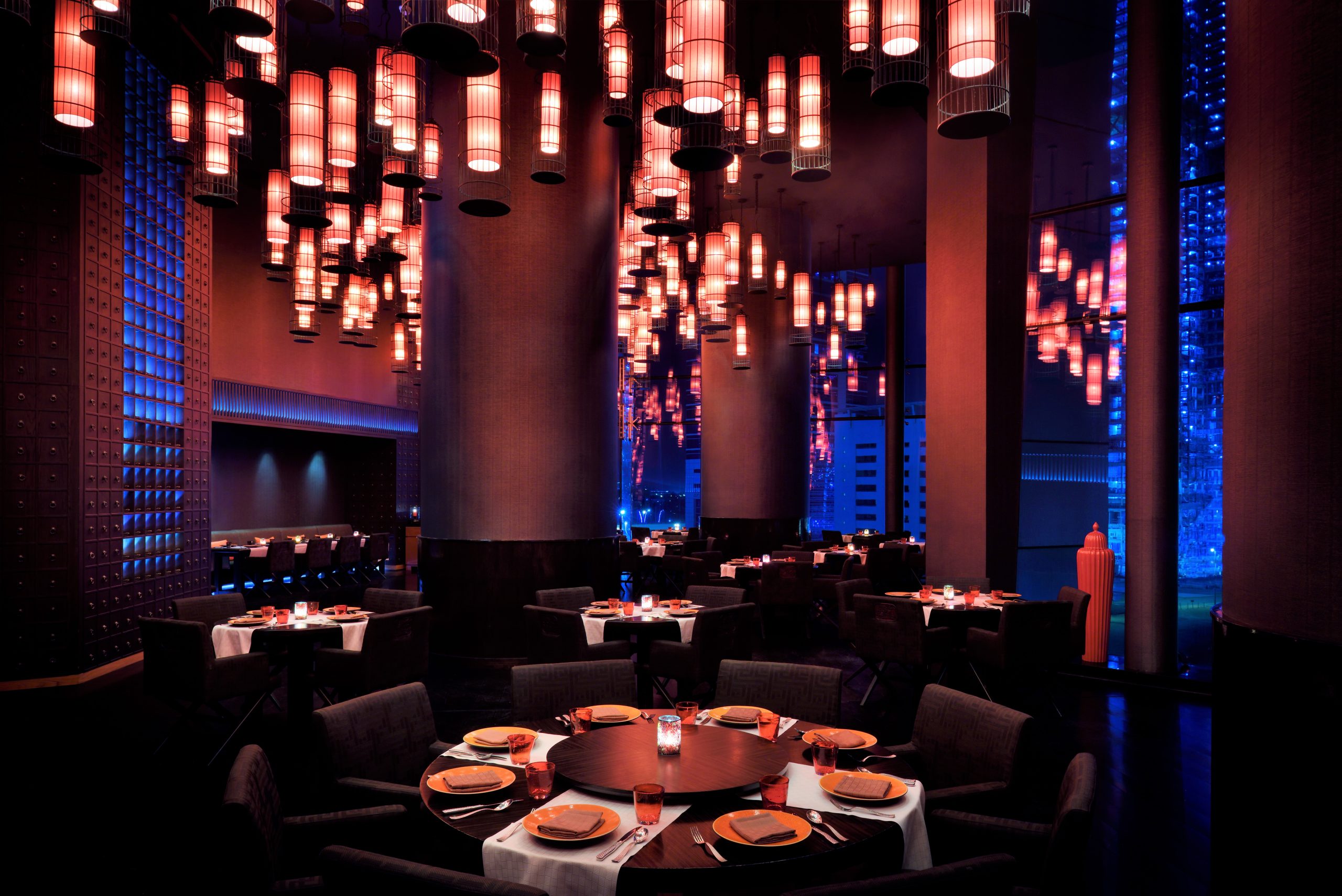 Experience an impeccably executed dining experience starring award-winning Tong Thai flavours, exceptional Thai service and an exquisite menu that boasts distinct regional dishes, street food and authentic classics. Chef de cuisine Rittiyos Hayatapan has recently introduced eight dishes including Wok-fried Atlantic lobster, Creamy panang lobster curry with ripe mango, and Grilled Thai marinated wagyu striploin with sticky rice. Diners can enjoy unlimited Thai street favourites paired with beverages on Wednesdays.
Sunset Specials daily from 6-7pm, AED145 per person. High So every Wednesday from 6pm-12am AED195 per person (inclusive of food) and AED300 per person (inclusive of food and beverages for two hours). Visit the website.
Experience Japanese Teppanyaki at Izakaya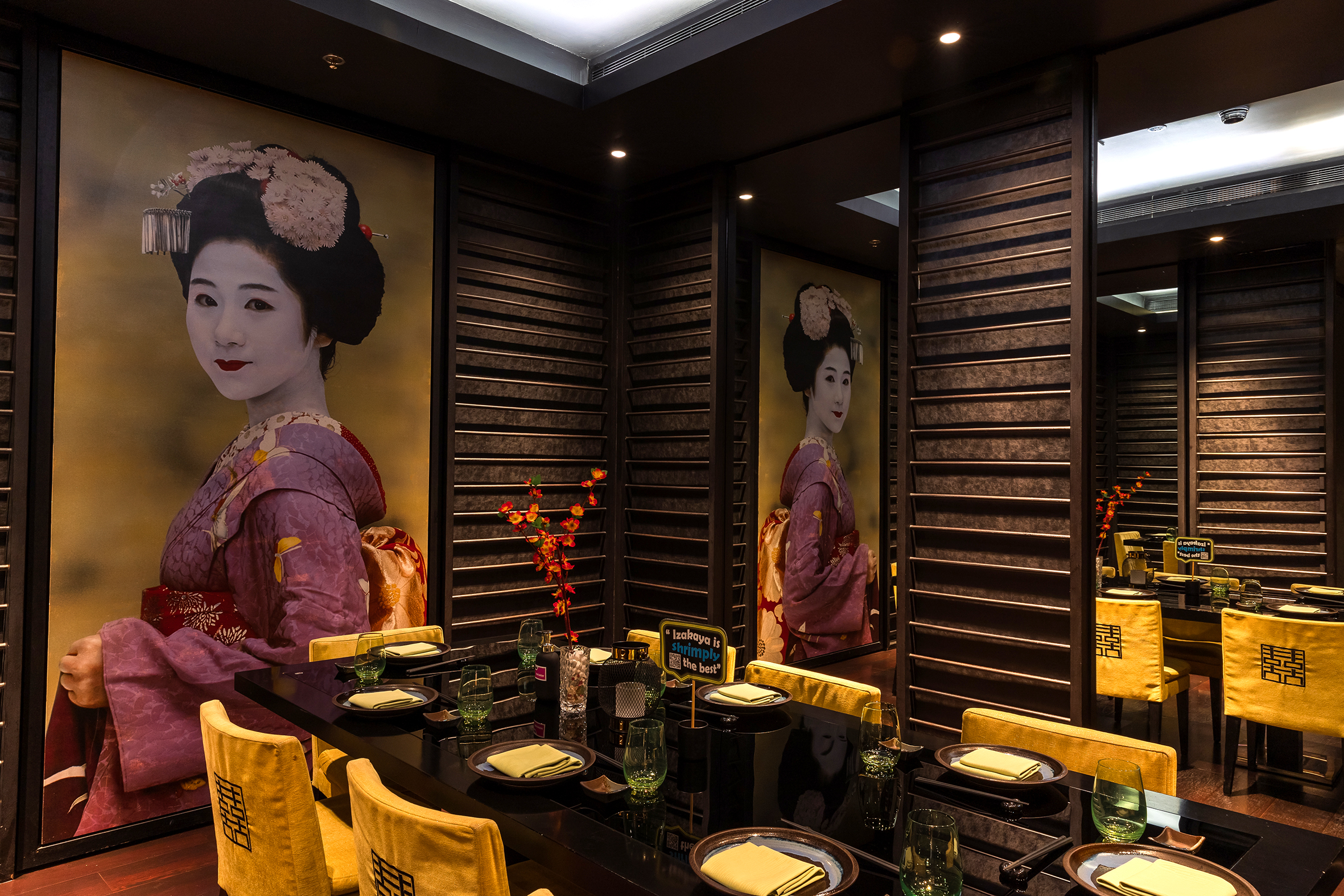 Izakaya offers upbeat vibes, appealing Izakaya dishes and artisanal concoctions, making it the perfect spot to enjoy authentic Japanese flavours with friends. Expect a personalized experience with a Wasabi girl preparing fresh wasabi next to your table. Izakaya presents a distinct epicurean experience and allows diners to immerse themselves in Japanese culture.
The menu boasts Japanese noodles, teppanyaki, sushi, sake, desserts and more. Look forward to an exciting New Teppanyaki Experience starring the Chef's live cooking show. Highlights include Hokkaido scallops, Wagyu striploin, Whole Atlantic lobster and Scottish salmon, to name a few. For an elevated experience, enjoy Sushi and Bubbly Tuesdays featuring unlimited sushi from a special menu and free-flowing bubbly.
Teppanyaki Experience daily from 6pm-12am. Sushi and Bubbly Tuesdays AED195 per person (inclusive of unlimited sushi) AED300 per person (inclusive of unlimited sushi and free-flowing bubbly and selected concoctions for 2 hours). Visit the website.
Call +9714 414 3000 for reservations. Visit the website or Instagram.