Sponsored: Nestled in the warm embrace of Jumeirah Three, Bebek emerges as a culinary masterpiece seamlessly blending traditional Turkish flavours with a global culinary twist
Bebek is the embodiment of founder Latif Kural's vision, blending Turkish traditions and modern innovation to create a haven of Turkish hospitality and culinary dreams. With 22 years of experience in Dubai, Bebek signifies the fusion of his cultural heritage with Dubai's cosmopolitan essence, marking a new chapter where his expertise and aspirations come to life.
Throughout the day and night, an exquisite fusion takes centre stage, inviting guests on a sensory voyage that is sure to captivate every discerning diner. Bebek's menu is a masterpiece of culinary curation, offering a wide range of flavours meticulously crafted to perfection, emphasising quality and customization for an exceptional dining experience. Menu highlights include Bebek's Signature Burger, Lamb Rack, Lamb Skewers, 4 Fromages Pizza, Serpme Breakfast, and Baklava.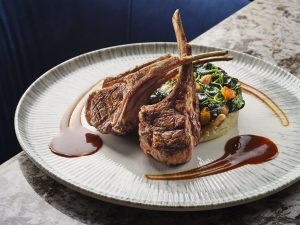 Chef Ibrahim Sakici adds his culinary artistry to Bebek's kitchen, evident in the skilful mastery displayed in dishes such as the Adana Kebab, showcasing his journey from protocol kitchens to Bebek's thriving culinary haven.
As a gateway to modern Turkish cuisine, Bebek fuses warm hospitality and immersive entertainment including live performances and rhythmic melodies, creating memorable experiences for every guest. As daylight fades into night, shisha is also available to order in the venue's lounge.
Here are the must-visit dining experiences at Bebek:
Ladies' Night at Bebek
Every Monday, ladies receive complimentary shisha with a minimum spend of AED100 on food and beverages.
Business Lunch Offer
On weekdays, guests can indulge in the monthly rotating chef-curated menu at just AED150 or AED200 with shisha.
Back-to-School Breakfast Special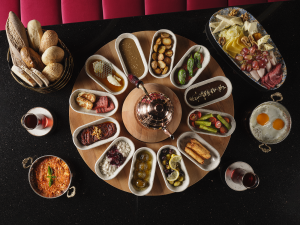 Throughout September, guests can savour the breakfast menu available from 9am to 3pm with a 20% discount.
Weekend Vibes
From Thursday to Sunday, the venue comes alive with a Live DJ.