Sponsored: Dibba Bay brings premium oysters straight from the ocean to your plate. Try something new and elevate your oyster experience at home with these creative recipes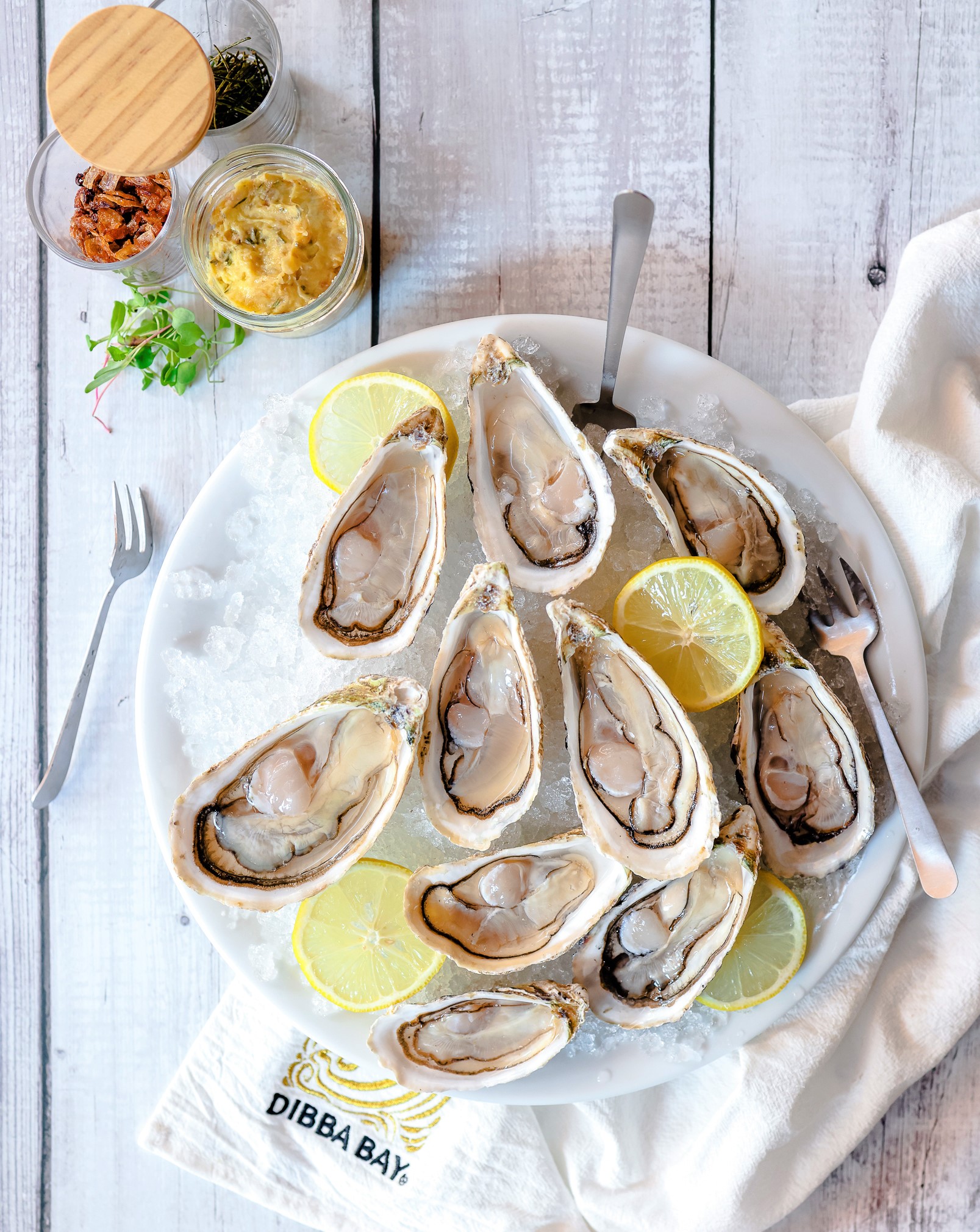 Dibba Bay oysters inspired by the pearl diving heritage of the UAE are amongst the finest restaurant-grade oysters. Identifiable by their unique white and gold-flecked shell and meaty texture, these oysters are recognized as the first and sole gourmet oysters from the Middle East.
These beautiful Pacific Cupped species take on distinctive properties depending on the environment they're grown in – their own exclusive merroir. They are therefore unlike any other in the world, with the pristine waters of Dibba shaping their exceptional taste, texture and colour. At first, you taste sharp notes of salty olive and tang laden with umami, softened by a subtle hint of sweetness and rich buttery texture – a complex myriad of flavours fusing for a clean finish. 
Indulge in lip-smacking oysters praised by the fine-dining chefs in the region and oyster connoisseurs for their exceptionally high meat content, silky texture and exquisite taste. Whether you like oysters grilled, fried or baked, here are some fabulous gourmet oyster recipes to try:
Spicy Battered Oyster Rolls
Serve these Spicy battered Dibba Bay oyster rolls with red cabbage and sumac slaw and garnish with herbs or mayonnaise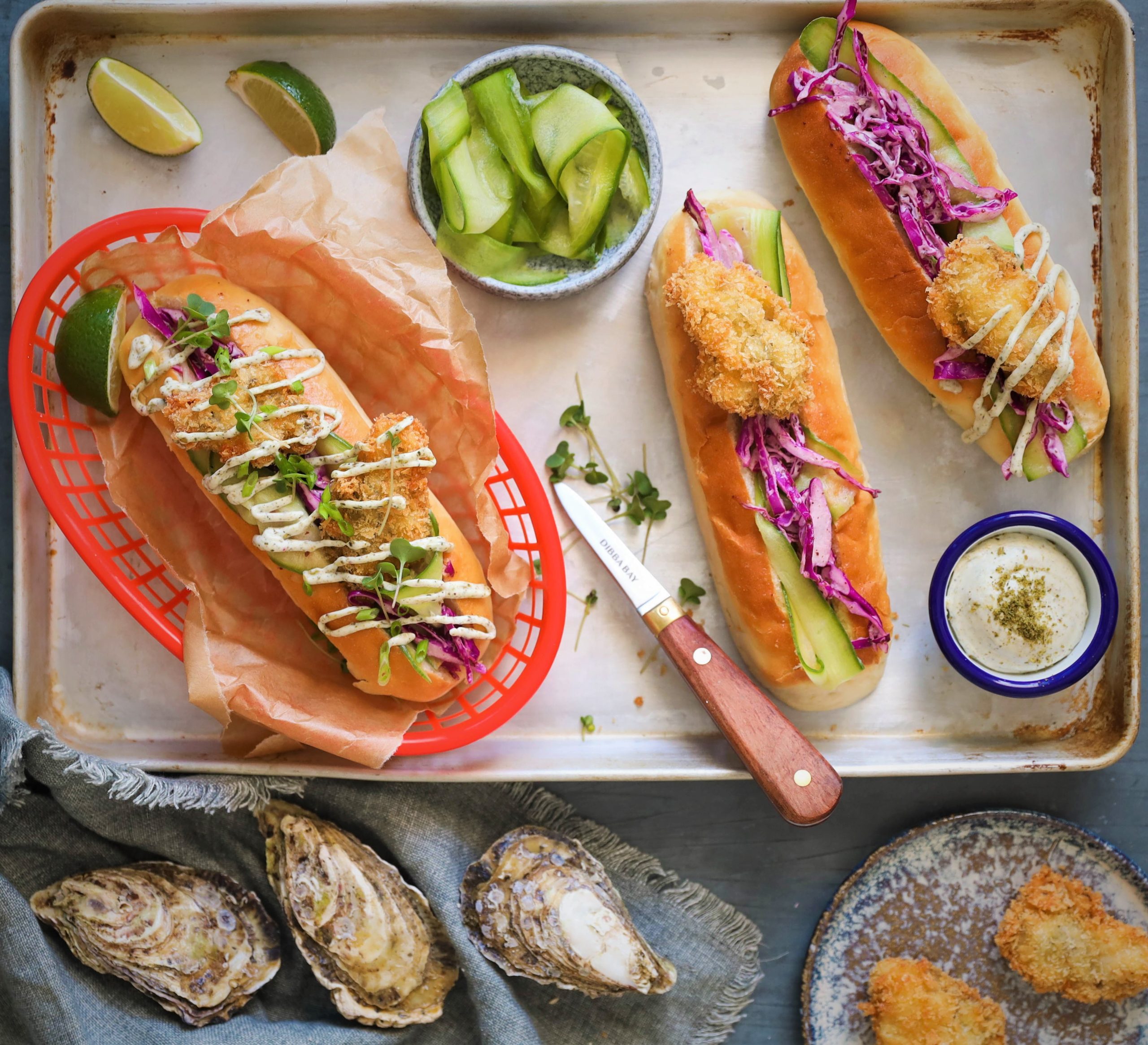 Prep: 20 mins 
Cook: 15 mins
Serves 3
Ingredients
1 egg
100ml white vinegar
1 small cucumber peeled ribbons
1 tsp cayenne pepper 
50g plain flour
50g sugar
100g panko crumbs 
Half a dozen Dibba Bay oysters 
500ml canola oil 
100g red cabbage, finely sliced 
1 tbsp crème fraiche  
1 tsp sumac 
4 tbsp mayonnaise 
1 tbsp za'atar  
3 soft finger rolls 
Method
Pour the vinegar and sugar into a small saucepan and bring to a gentle simmer.  Once the sugar has dissolved, add the cucumber peeled ribbons and allow to cool slightly. In a small bowl, whisk together the flour and cayenne. In a separate bowl, whisk the egg with a pinch of salt. Pour the panko crumbs into a third bowl. Shuck the oysters and remove from their shells. Pat completely dry. Toss oysters in the flour, dip them in egg and then in the panko crumbs,

making sure they are completely coated.

Heat oil in a large, deep saucepan on medium heat for 5-8 minutes. Deep-fry the oysters for about 2–3 minutes, or until golden brown. Remove with a slotted spoon and drain on kitchen paper. Combine the red cabbage, crème Fraiche and sumac. Whisk together the mayonnaise and za'atar. Slice each spring roll in half on the diagonal and arrange it on a long presentation plate or board. Spread with the za'atar mayonnaise and top with the pickled cucumber, red cabbage slaw and fried oysters. Serve with extra mayonnaise, sliced spring onion and micro cress.
Crispy Baked Spinach and Miso Oysters 
Drizzle miso butter over oysters for a sophisticated seafood starter to share.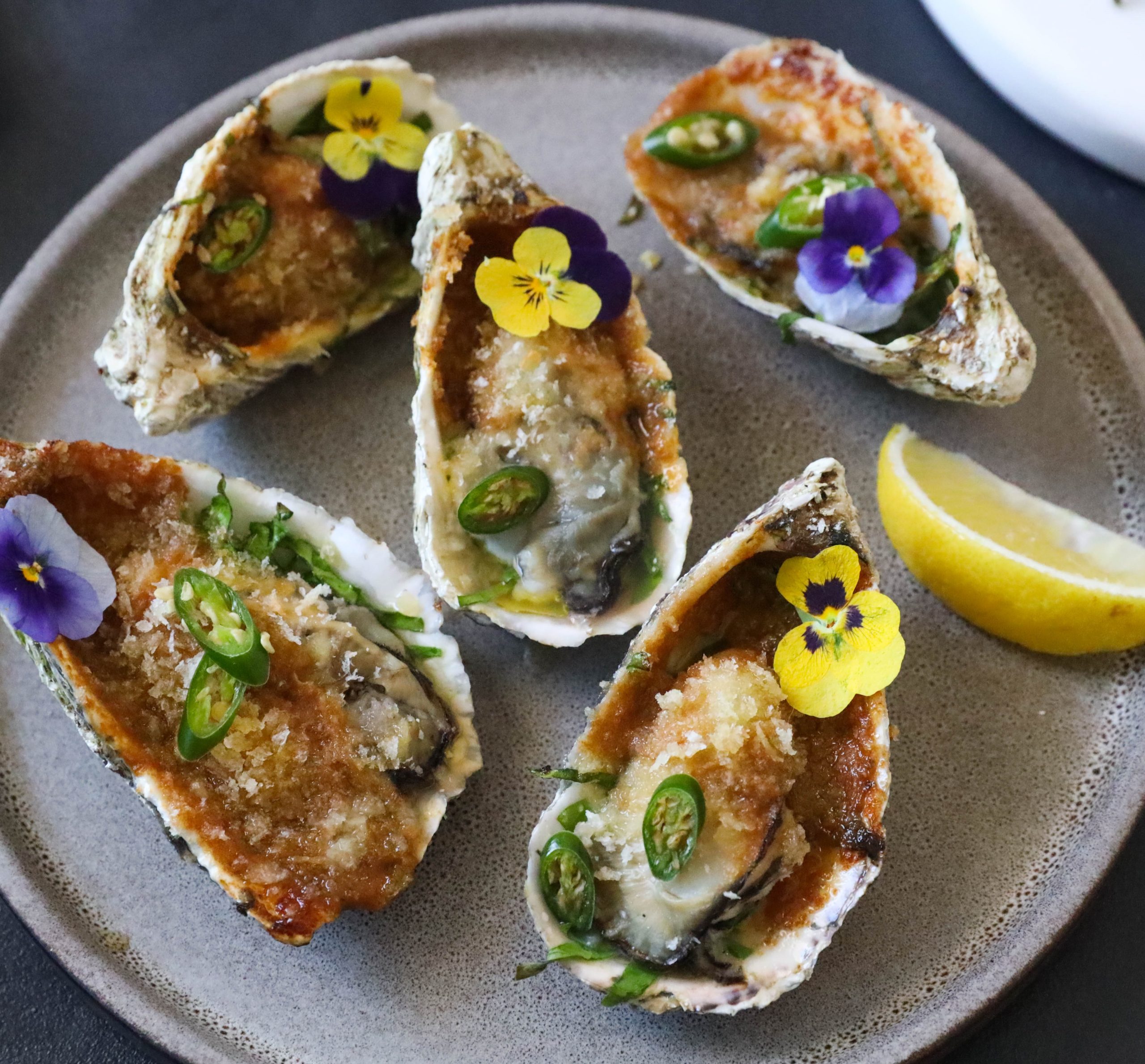 Prep: 10 mins
Cook: 5-8 mins
Serves half a dozen oysters
Ingredients
50g unsalted butter, room temperature 
1 tbsp white miso paste 
1 tsp mirin
half a dozen Dibba Bay oysters
handful of spinach, finely sliced 
100g panko crumbs 
Edible flowers, to garnish 
Method
Preheat oven to 180°C. Whisk the butter, miso paste and mirin. Shuck oysters and remove from their shells, pat dry and set aside for later. Place the shells onto a baking tray using a mound of salt to keep them upright if needed.

Distribute the spinach evenly between the shells and top with the oysters. Drizzle a tsp of miso butter on top of each oyster and sprinkle with panko crumbs. Place into the oven for 5-8 minutes, or until golden brown. Garnish with edible flowers before serving.
View this post on Instagram
Head to the Dibba Bay farm shop located at the Fishing Harbour 2 in Umm Suqeim to pick up the oysters or shop on the website and get them home-delivered in Dubai.