Sponsored: Café Beirut invites diners to indulge in decadent breakfast platters amidst a gorgeous outdoor garden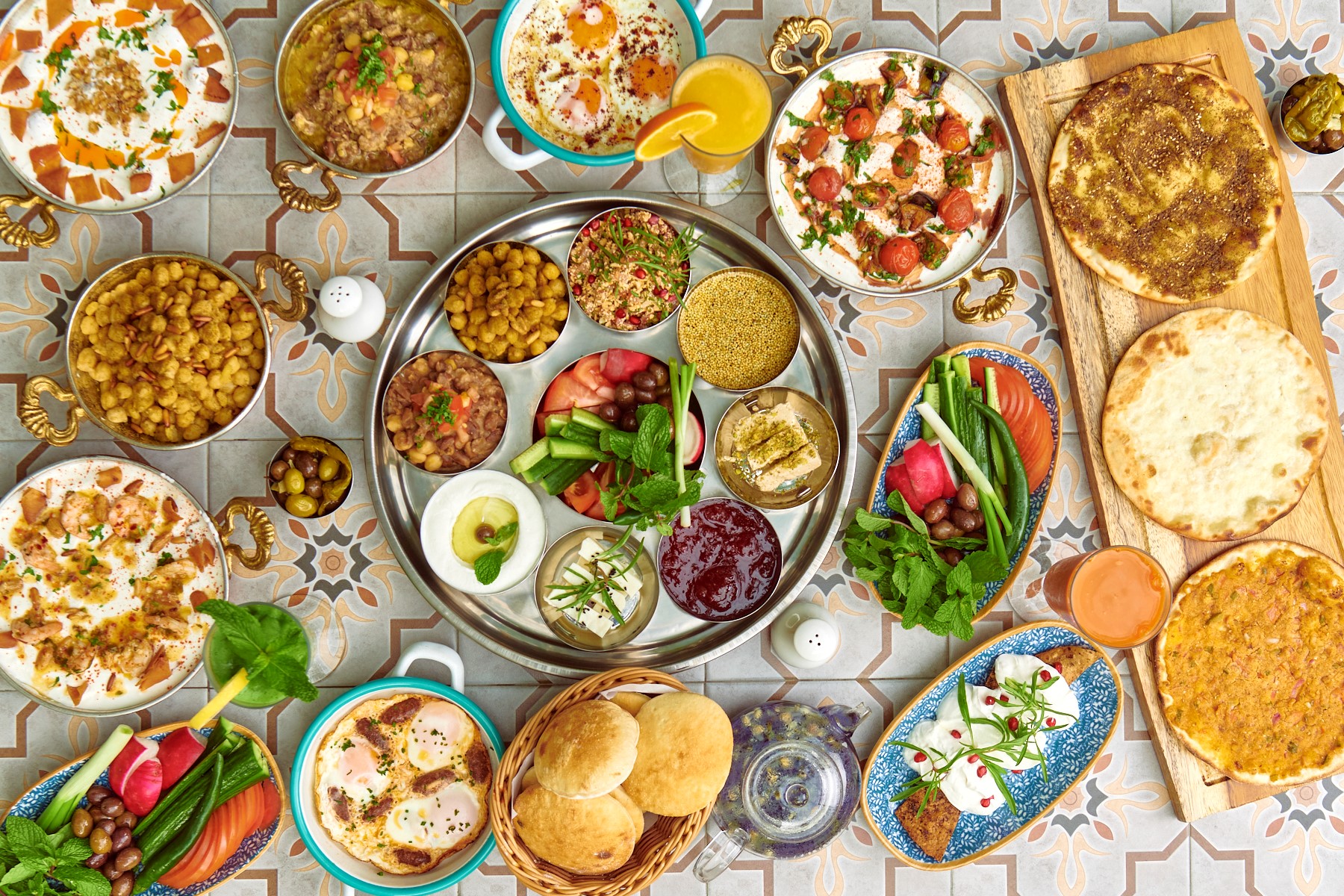 Perched at Al Murooj Complex Downtown, Café Beirut is a gorgeous cafe that features stunning views of Burj Khalifa, a lush outdoor garden, and a refreshing indoor space enhanced by a traditional ceramic water fountain and an olive tree, reminiscent of the 1950s golden age of Beirut. Black and white graphic Beirut portraits of the era are hung on the see-through domed ceiling, which allows the sun's rays to flow into the main room. The perfect spot for diners to unwind and enjoy authentic Lebanese cuisine.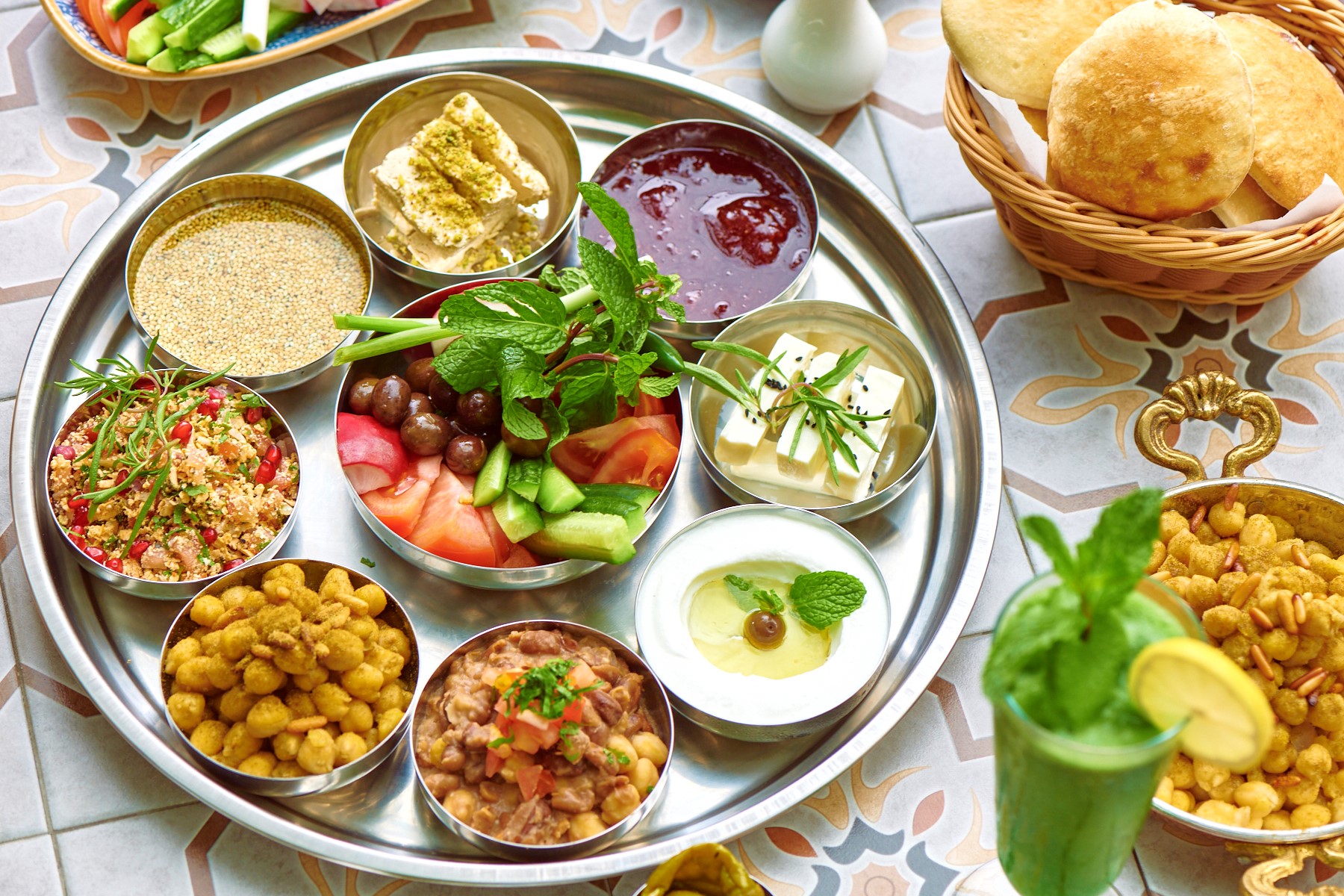 Start your day with a decadent Breakfast platter including Labneh, Foul, Balila, Cheese, meat and butter, thyme herbs with oil, Shanklish, Halawah, and vegetables or the Café Beirut Breakfast tray, which serves mini Manakeesh and eggs, in addition to the breakfast platter dishes. Diners can also opt for the All-day breakfast a la carte menu featuring an extensive array of sumptuous dishes including exquisite Eggs and Soujouk, Grilled Halloumi, Musabaha, and Labneh with zaatar, to name a few.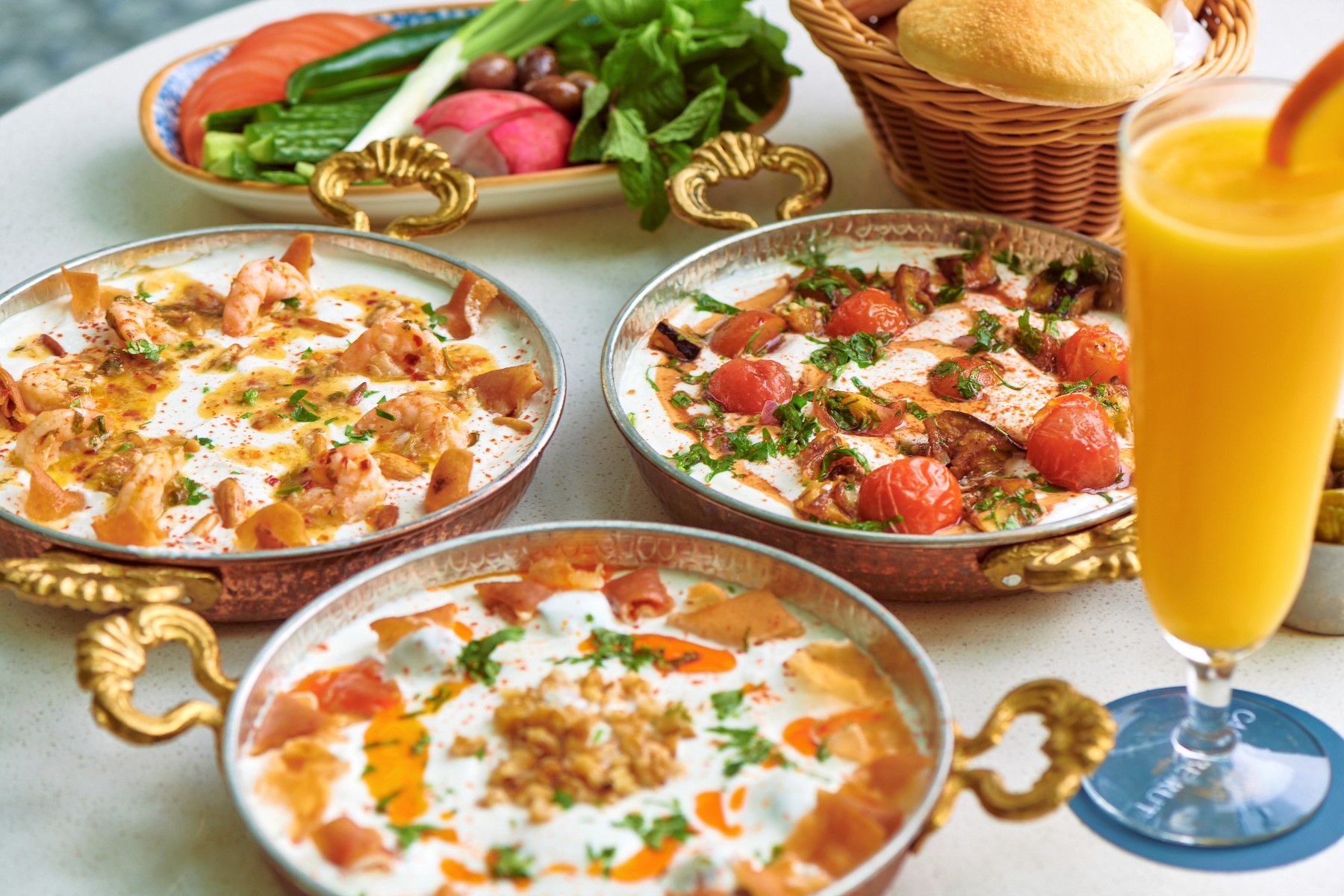 Café Beirut celebrates and blends pieces of contemporary Lebanon and Beirut's golden age history and culture around the venue. Inspired by the best elements of Lebanese culture, the warm oriental interiors with earthy tones and contemporary features, make it a homely spot.
Apart from indulgent breakfast trays, lunch options include cold mezze such as Mouttabal, Warak enab, Shanklish and Labneh with garlic. Hot items comprise Sautéed chicken livers, Makanek, Falafel tacos, Ras Asfour with pomegranate molasses and tabbouleh. From the grill section, reach for Cutlets, Kafta, Lamb fillets and Shawarma. For sweet treats, diners can indulge in the Knafeh, Osmalieh cheesecake, Umm Ali, Qatayef with Nutella or Al daoukieh.
Available from 10am onwards. Breakfast Tray for AED68 per person and Café Beirut Breakfast Tray AED110 per person. Call +9714 422 5211 for reservations. Visit the website or Instagram.