Sponsored: Embark on a refined culinary journey at the fine-dining steakhouse, Ray's Grill
Ray's Grill has reopened its doors at Conrad Abu Dhabi Etihad Towers, inviting diners to a magnificent sky dining experience with 360 views of the city and Arabian Gulf, sharing-style Chateaubriand and a succulent Tomahawk specially curated by Chef Daniel Irvine
Chef Daniel Irvine is known for his versatile, cutting-edge techniques and exceptional skills, bringing creative flair to each dish. Diners can look forward to an unforgettable, immersive dining experience where every dish is plated with fresh and premium ingredients from the region.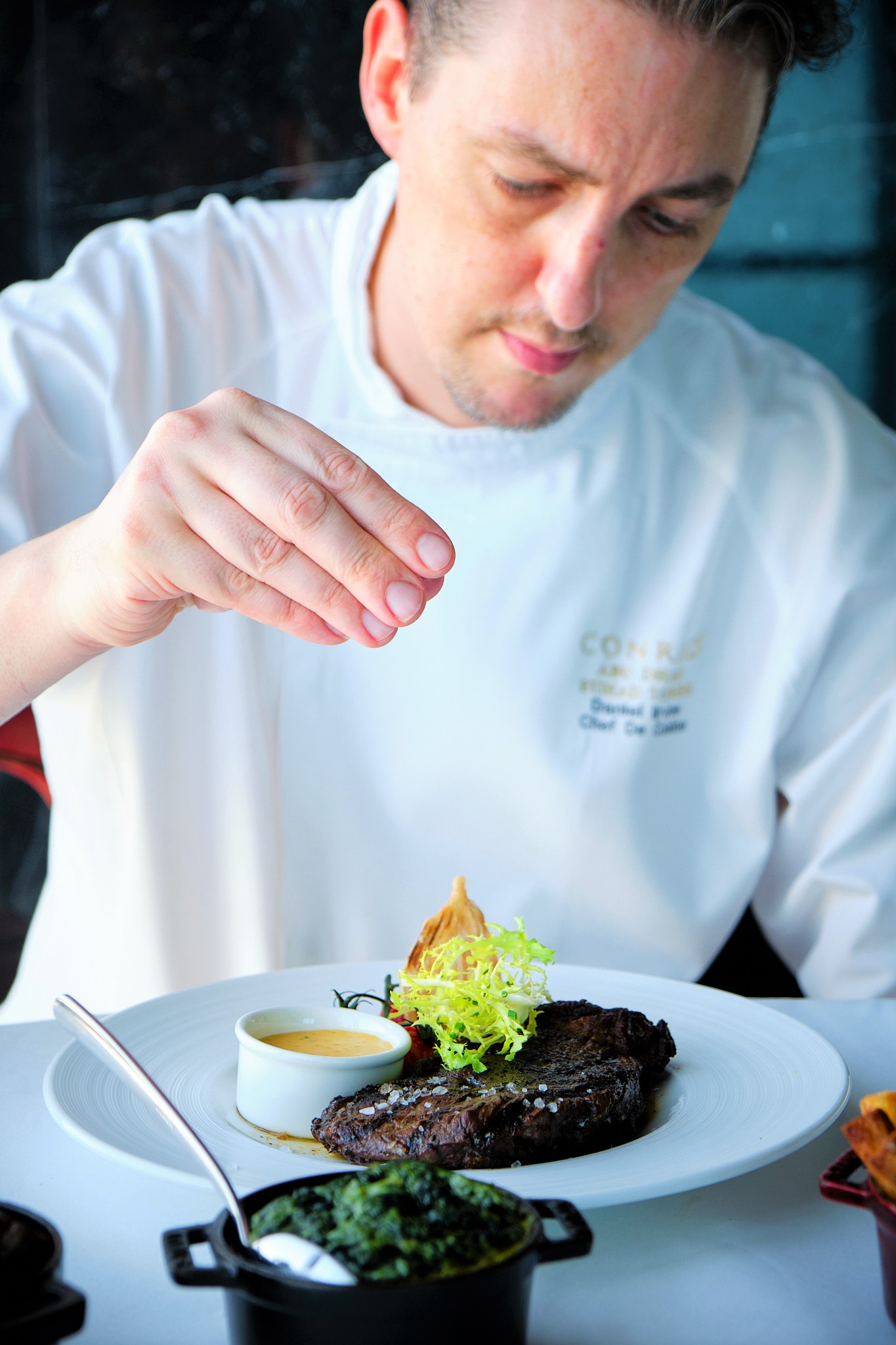 Situated on the 63rd floor, Ray's Grill boasts lavish interiors and a warm ambience for diners to relax and unwind. On the dining front, indulge in a feast of flavours ranging from Angus beef and Tuna and mushroom tartare to a Signature Chef's salad; Shrimp cocktail and crab cakes; Grilled seafood; Cauliflower steak and double-patty smash burgers, to name a few. Additionally, the menu features an exquisite array of world-class meat cuts and grills paired with aromatic grapes, hops and signature concoctions. Further complementing the impressive menu is a sublime grape cellar featuring endless exquisite grape blends from the world's renowned vineyards. For an elevated experience, Ray's Grill grape sommeliers recommend the perfect accompaniment to pair with the meals.
To round off the memorable feast, head over to Ray's Bar and enjoy spectacular post-dinner beverages. Head there via a mysterious secret passageway, and explore the hidden charms of the iconic hotel. The perfect spot for a special soirée with family, and friends, or a romantic dinner with a loved one. 
Monday to Saturday from 6.30pm and 11pm.Call +9712 811 5666 for reservations. Visit the website or Instagram.