The Italian small appliance manufacturer unveiled their latest global ambassador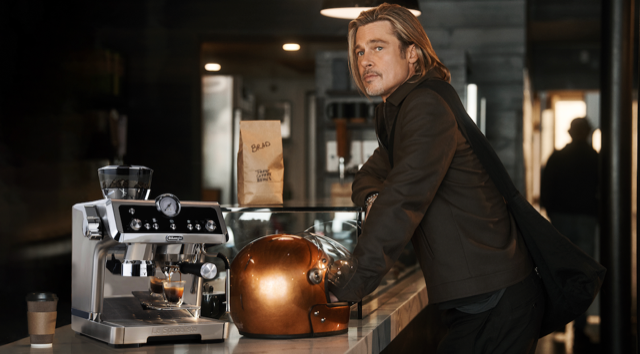 De'Longhi, a world leader in the field of home coffee machines, whose appliances have made design and technology history, has brewed a global campaign to bring a perfect cup of coffee to your home.
Directed by Oscar-winner, Damien Chazelle and starring Brad Pitt as De'Longhi's new global ambassador, the campaign was recently unveiled on the iconic Burj Khalifa, where viewers were treated to a glimpse of a classic 'day-in-the-life of Brad Pitt'.
The launch event for this 'Perfetto' campaign was attended by De'Longhi Groups' partners from across the Middle East region, followed by a private event at The Address Downtown.
The 'Perfetto' campaign aims to bring forth the classic Hollywood lifestyle and a sense of authenticity to coffee drinkers, with De'Longhi bean-to-cup coffee machine. Consisting innovative technology that is unique to De'Longhi, making a perfect brew has now become simpler and easier, but still includes the hands-on experience coffee connoisseurs appreciate.
Coffee aficionados can pick up De'Longhi Coffee Machines from leading retailers and partners across the UAE. 
Visit the website. At stores including Jashanmal, Carrefour, Lulu, Sharaf DG and Emax and online on Amazon.ae and Noon.com.