Book your spot for Charm Thai's limited-seating, one-night-only annual Grape Decision Event, starring fine grape and food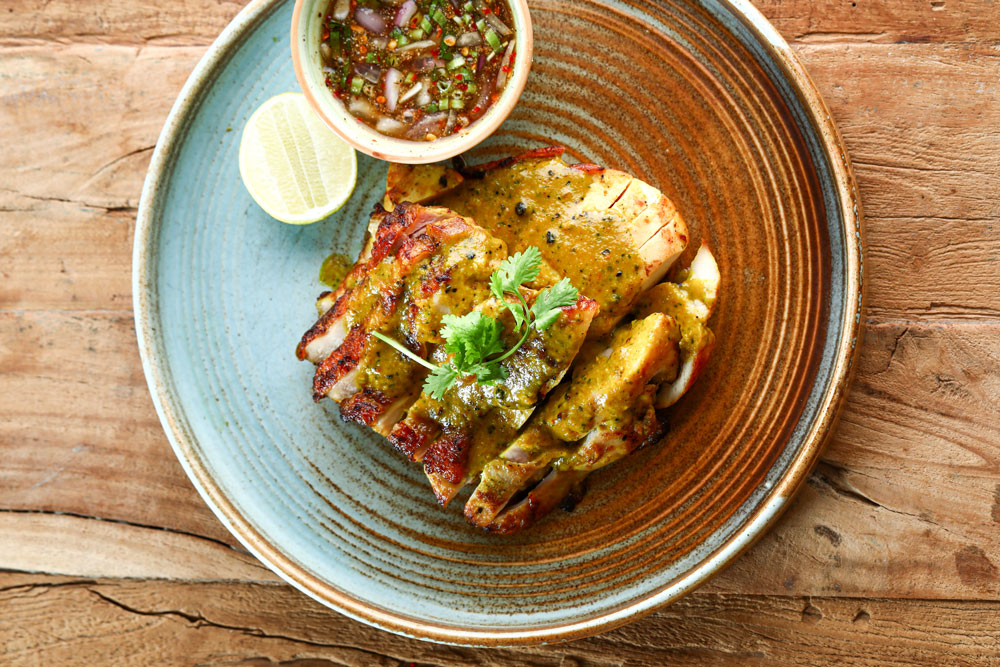 Following a successful launch last year, Charm Thai, a Thai restaurant sited at the Crowne Plaza Dubai Marina, will host a limited-seating, one-night-only Grape Decision Season 2 event this weekend.
Grape Decision Season 2 will see diners enjoying a five-course tasting menu, accompanied by a sommelier-approved selection of intriguing matching grapes.
The evening begins with a delightful sparkling aperitif, starring a floral bouquet and a fruity finish that promises to awaken your taste buds. Following this, the first course arrives in the form of an aromatic Yum ma-muang goong (green mango salad), Charm Thai's gourmet take on classic Nam tok nua (Thai beef salad) and Poached scallops with piquant plah sauce, alongside elegant, well-balanced organic white grape from a famed Italian grape maker.
Moving on to the hot starters, the second course includes Stuffed calamari finished with a Thai seafood dressing, succulent Lamb ribs in a Thai-style barbecue sauce, or Chicken dumplings with a homemade sweet and sour sauce. This time, an Australian grape brand offers full-bodied, toasty, oaky sips.
As the evening progresses, other exceptional glasses of grape make their way to your table, working well with a bowl of Charm Thai's creamy Khao soi pou alaska (coconut curry noodle soup with king crab). 
Mains arrive next, featuring a Thai red curry with roasted duck, Stir fried lobster in a house chill sauce and Lamb chops with wok-fried noodles. Here, a red grape infused with freshly roasted cold-brew coffee and featuring notes of redcurrants, dark cherries and chocolate offers accompaniment; followed by a glass of Israel's most awarded grape.
A dessert of traditional Thai sweet sticky rice with fresh mango and coconut ice cream is made all the more tempting, with its accompanying glass of pale pink and peachy grape.
June 18 from 7pm onwards. AED450 per couple. Call or WhatsApp + 97154 997 8598. Visit Instagram.