Join Jumeirah Hotel & Resorts in celebrating the art of high tea with friends and family. Choose from its selection of exceptional lounges for an opulent spread between August 8 and 14
To honour the great tradition of afternoon tea, enjoy a delectable selection of pastries, delicate sandwiches, and a revitalizing cup of tea in stunning surroundings.
Sahn Eddar, Burj Al Arab Jumeirah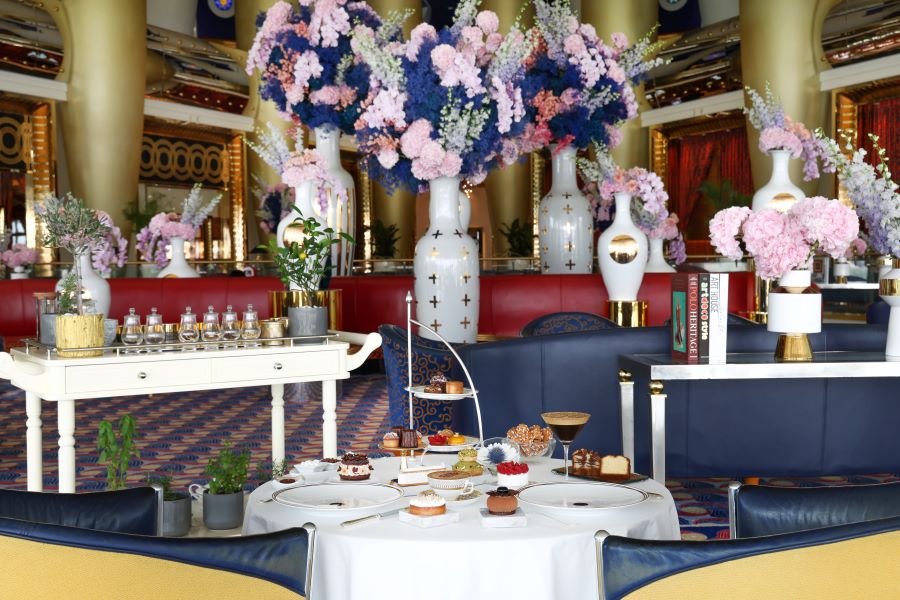 Spend a wonderful afternoon at the opulent Burj Al Arab Jumeirah Afternoon Tea. The classy menu features an elegant mise en bouche of Alaskan king crab, crustacean jelly, and royal baeri caviar with blinis, which was created by their culinary specialists using carefully researched ingredients. Homemade plain and raisin scones and a variety of delicate pastries round off the sumptuous experience.
Daily from 3-6pm. From AED490 per person. Call +9714 301 7777 and visit the website or Instagram
Al Mandhar, Jumeirah Al Naseem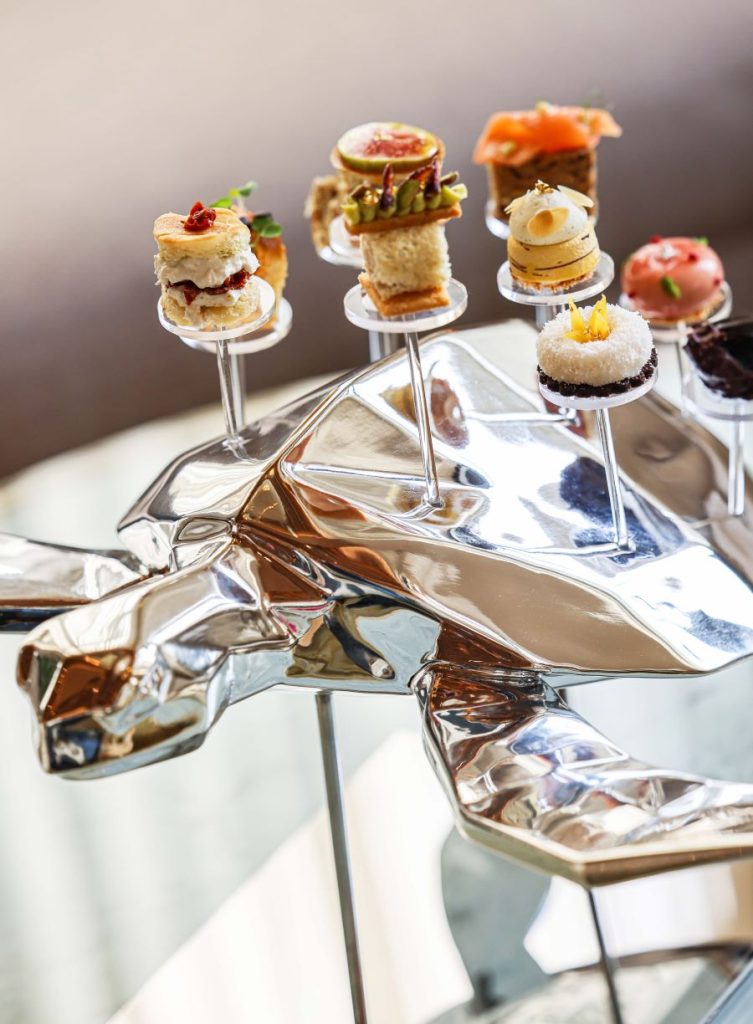 Located at the contemporary beachside property, Jumeirah Al Naseem, Al Mandhar Lounge serves up an innovative experience in collaboration with acclaimed artist Idriss B. Inspired by Idriss B creations, Pastry Chef Julien Jacob has created a thoughtfully crafted afternoon tea with a delectable mix of savoury and sweet pastries, utilizing locally sourced products, when feasible. A box of baklava, Chef Julien's limited-edition takeaway dessert for the week, will be given to each guest at the end.
Daily from 2:30-6:30pm. From AED280 per person. Call 800 323 232 and visit the website or Instagram
Al Fayrooz, Jumeirah Al Qasr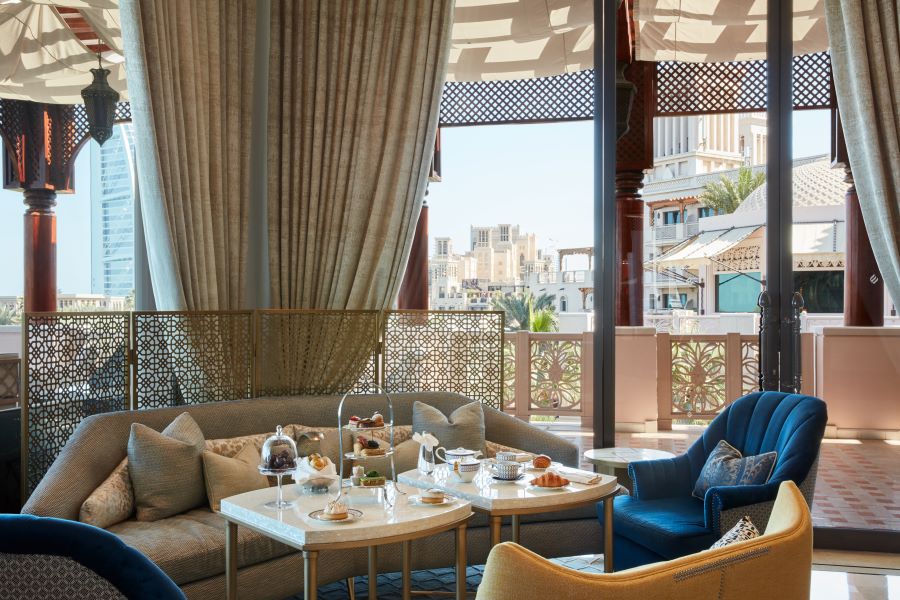 Set within the opulent Jumeirah Al Qasr, Al Fayrooz honours the occasion by providing visitors with a complementary signature dessert to take home and continue the enjoyable tea experience. Snickers bar, lemon meringue tart, and pistachio crown are among the decadent Chef's selections. A variety of savoury snacks, such as eggplant caviar toast, brioche bread with pastrami, and comté cheese pastry with grilled chicken and truffle, are included in the flavourful afternoon tea. Gourmet petit fours and freshly baked scones are also available for diners to enjoy.
Daily from 2-5:30pm. AED215 per person. Call 800 323 232 and visit the website or Instagram
Pearl Lounge, Jumeirah Beach Hotel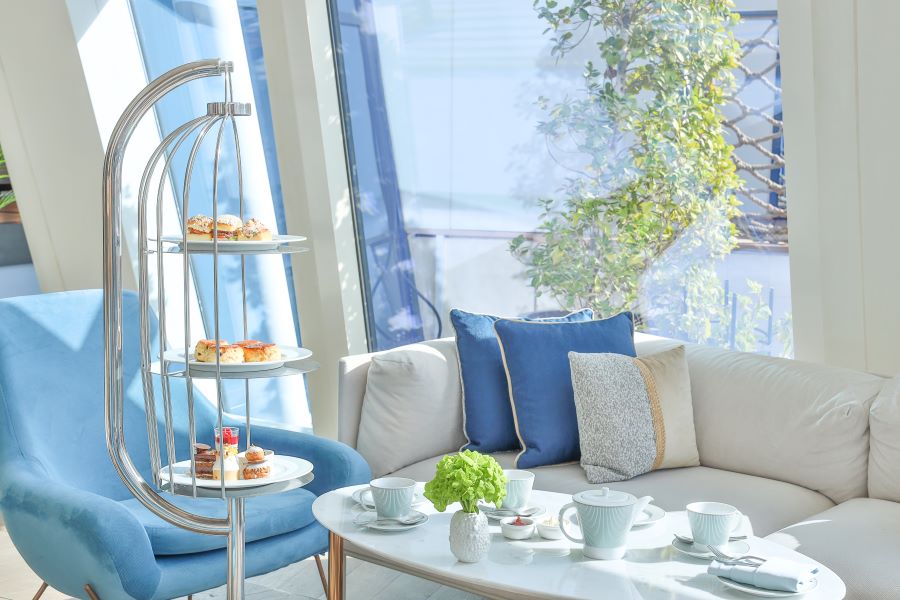 Enjoy a decadent afternoon tea with unlimited hot beverages and a complimentary glass of bubbly for the occasion at the family-friendly Jumeirah Beach Hotel, which offers breath-taking views of the iconic Burj Al Arab Jumeirah. The menu features delectable savoury treats & pastries, and freshly baked scones, all of which go splendidly with speciality tea or freshly ground coffee.
Daily from 2-5pm. AED150 per person. Call 800 323 232and visit the website or Instagram
Sultan's Lounge, Jumeirah Zabeel Saray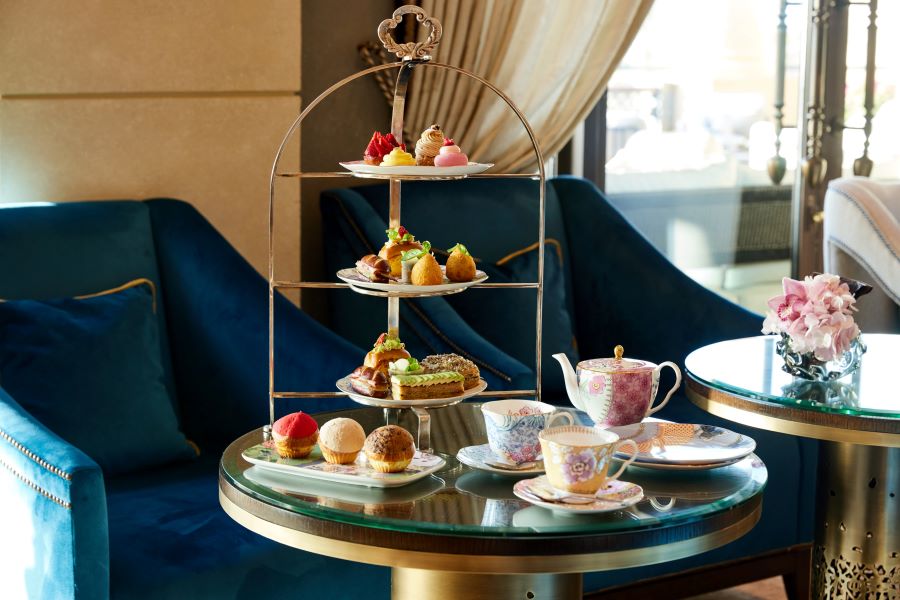 In the heart of Jumeirah Zabeel Saray, this lounge with ottoman-inspired decor serves a delightful afternoon tea that combines Western and Middle Eastern flavours. Sandwich options during the tea feature beef pastrami, chicken coronation, and egg mousse. Highlights include opalys chocolate cheesecake, strawberry rose cake, and the chocolate tart, which are followed by a selection of sweet delicacies. Classic buttermilk scones and Belgian chocolate chip, as well as cranberry scones complete the meal.
Daily from 3-6pm. From AED199 for two people. Call +9714 453 0444 and visit the website or Instagram