City Centre Me'aisem is now home to Carrefour BIO, a specialised store offering organic, vegan and free-from categories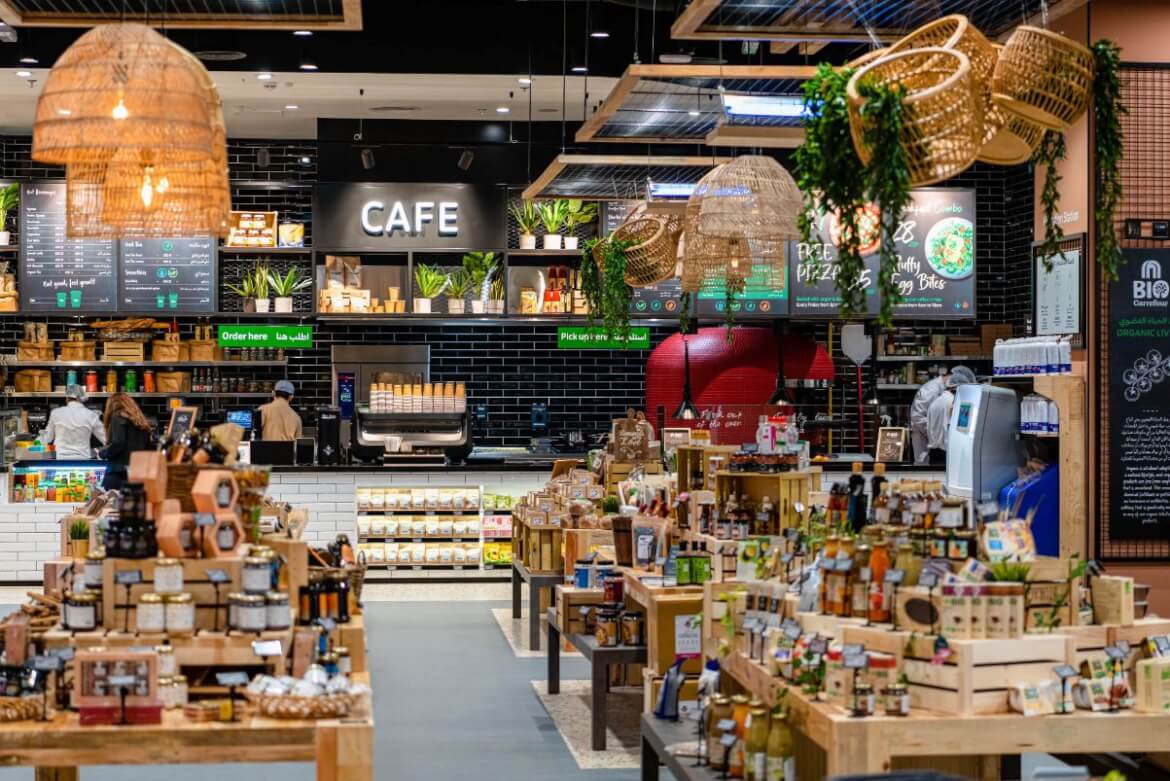 Carrefour, owned and operated by Majid Al Futtaim in the UAE, has opened its first BIO store in the country, in an effort to support customers looking to make more sustainable swaps this year and to encourage healthier lifestyle choices. The one-stop-spot also features the retailer's first ever café and an in-store hydroponic farm.
Carrefour BIO was inaugurated in the presence of H.E. Mariam Bint Mohammed Saeed Hareb Almheiri, UAE Minister of Climate Change and Environment; and Hani Weiss, Chief Executive Officer of Majid Al Futtaim Retail, who expressed that Carrefour BIO seeks to offer healthier alternatives at affordable prices to ensure the wellbeing of the entire community.
The store offers nutritious and organic products, spanning from food and beverages to beauty, personal and home care items. You can look forward to a wide selection of fresh fruit and vegetables sourced from 100 per cent organic certified farms, poultry and meat that contains no added hormones and organic-fed fish from approved piscaries. The store also boasts vegan, keto, free-from and dairy-free products.
Carrefour BIO offers recyclable paper bags and uses biodegradable packaging across its fresh products, in line with the retailer's mission to eliminate single-use plastic from its operations by 2025. Not only that, you can expect to find refilling stations for water and detergents, in a bid to prevent excessive plastic consumption. The store also houses an innovative hydroponic farm to strengthen food security in the UAE.
Post shopping, if the hunger pangs strike, visit the store's cosy sit-down café and take your pick from all-day breakfasts, light bites, salads, fresh juices and organic teas.
Visit Instagram.