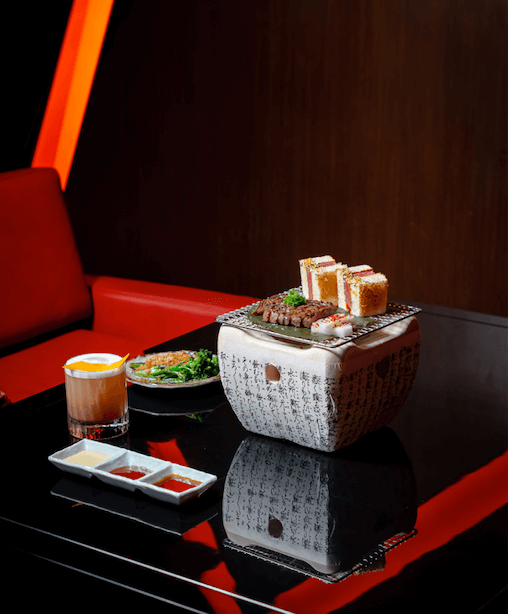 NETSU, MANDARIN ORIENTAL JUMEIRA, DUBAI
Try the special Wagyu Extra menu that features four-courses comprising premium Wagyu creations paired with fine grapes and a selection of sake. The experience begins with the sublime flavours of Wagyu Gunkan with Oscietra caviar sushi, followed by nigiri sushi with summer black truffle, Wagyu gyoza and their flavoursome steak sando and Warayaki-style Wagyu steaks. Complementing the experience is the introduction of Japanese shaved ice Mango Kakigori for dessert.
AED300 with soft drinks, AED400 with sake pairing and AED450 with grape pairing. For reservations, visit mandarinoriental.com/netsu.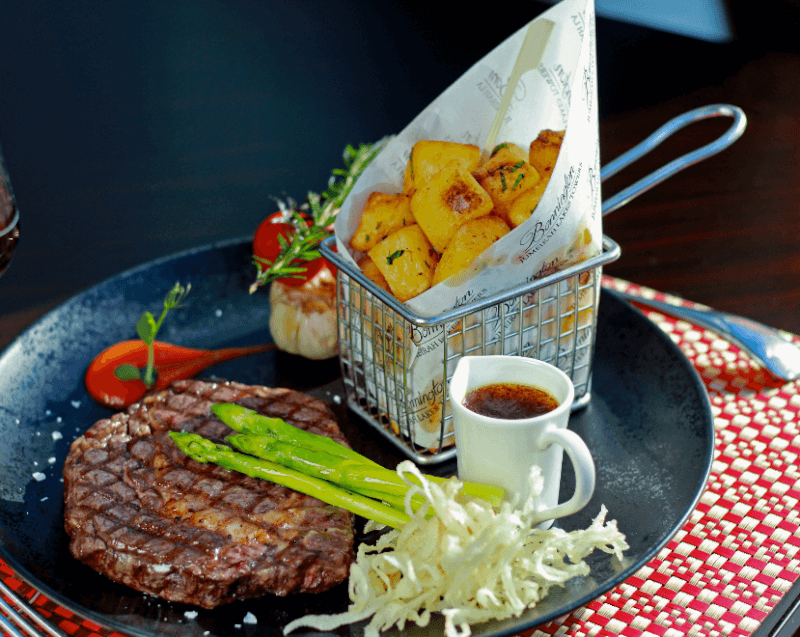 HEALEY'S BAR AND TERRACE
Every Wednesday, this stylish bar and restaurant at Bonnington Jumeirah Lake Towers offers a special steak night where you can enjoy Premium Black Agnus (USA) steak for just AED99! Take your pick from the tenderloin, rib eye and sirloin, served with roasted garlic, confit vine tomatoes and sauce (café de paris butter/pepper). For sides, choose from skinny, truffle and parmesan fries, mashed potato, sweet potato fries, creamed spinach, warm new potato salad, garlic butter broccoli, mixed salad, avocado and parmesan, steamed asparagus or chunky chips.
From 7-11pm at AED 99 (steak only) and AED109 with a glass of grape. Contact +971 4 356 0000.