Sponsored: Thermomix, a German designed, engineered and manufactured kitchen appliance replacing more than 20 machines in the kitchen.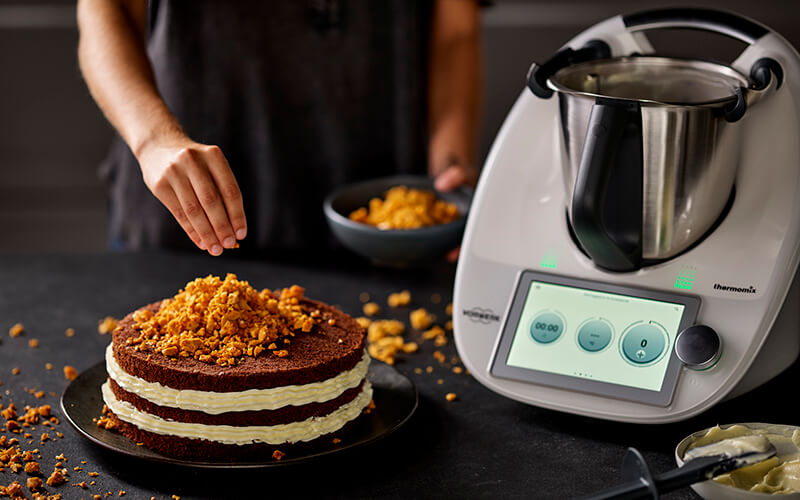 A firm establishment in the market since the 60s, Thermomix is used by more than 1 million new customers every year. This ultimate kitchen appliance allows you to cook, steam, cut, mill, mix, emulsify, knead, chop, whip, purée, control the temperature, grind, blend, weigh, slow cook, sous vide, re-heat food, and additionally, can be used as a rice cooker, egg boiler and kettle. All of this is possible with just one bowl and one blade. Cleaning up isn't a hassle either as the product washes itself.
Thermomix is loved by home cooks and professional chefs worldwide but is also ideal for those new to cooking. Simply follow the step by step recipe instructions and you will end up with delicious meals. It is a nifty appliance for experienced cooks too, assisting with mundane kitchen tasks, leaving them with the opportunity to do so much more.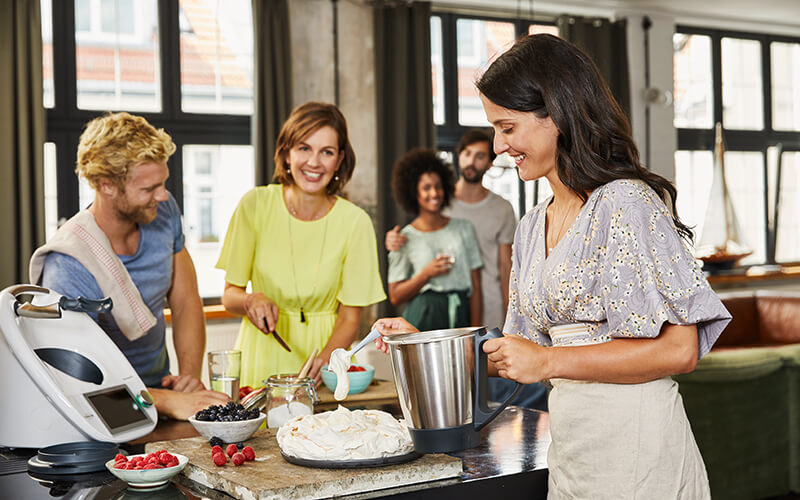 The latest model, Thermomix TM6, is connected with one of the biggest online cookbooks, Cookidoo. You can find over 60,000 recipes from various countries and in different languages. Each recipe can be accessed and followed on the Thermomix screen to prepare meals, cakes, bread, drinks and so much more. Videos have even been incorporated into some guided recipes, to show you how to tackle more complicated tasks.
Those who love smoothies can make their own blends with fresh or frozen fruits and vegetables. Soups take about 12-15 minutes from start to finish, and for main meals, the possibilities with curries, stews, steamed fish, meat and vegetables are endless, not to mention ice-creams, sorbets and puddings for dessert!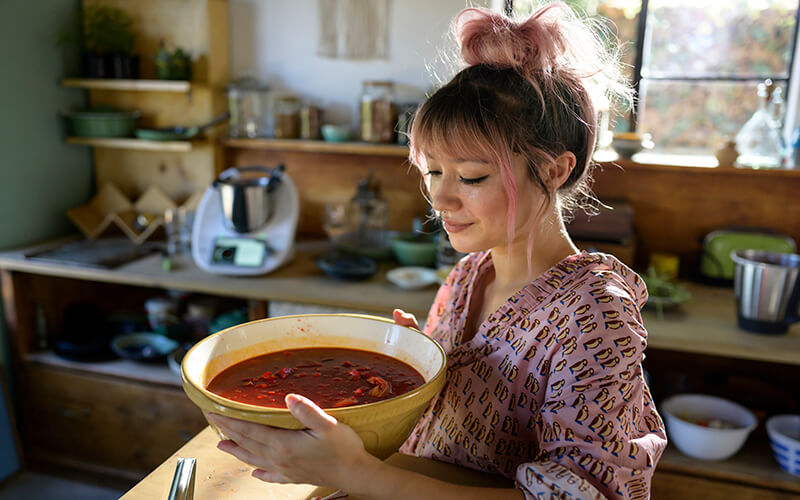 Once you start using the Thermomix, you will find that no recipe is too complicated and a whole new culinary world opens up to you. Cooking from scratch has never been easier, healthier, cheaper, more varied or fun.
If you want to learn more about Thermomix, our brand consultants will be happy to demonstrate and support you through your Thermomix journey.
Thermomix can be purchased directly from Healthy Options General Trading LLC, the official distributors of Thermomix in UAE or through our independent consultants. Visit uae.thermomix.com for more information. Contact +97142342520.