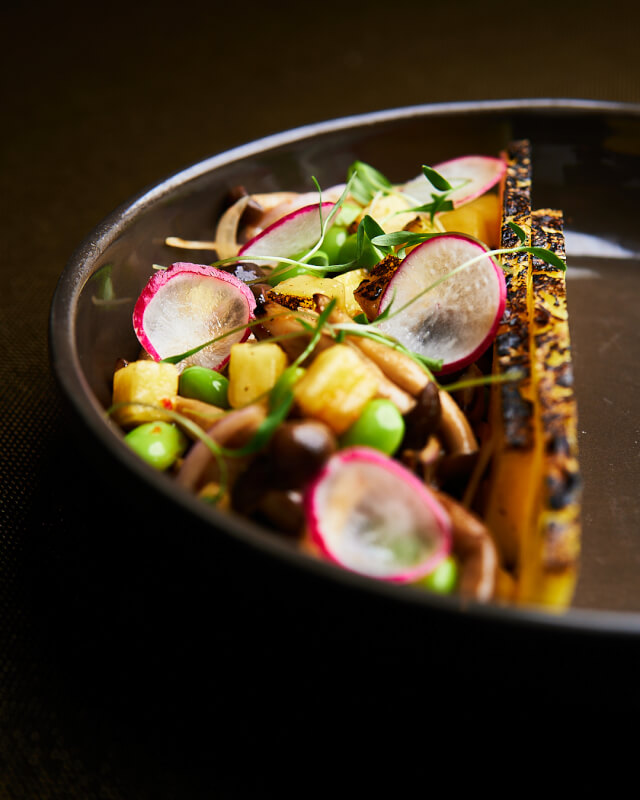 This November, Akira Back at W Dubai – The Palm is serving a must-try starter where the handcrafted Haute Sauce stars as a major ingredient. The distinctive feature of these homegrown small batches of hot sauces is that they are free of preservatives.
Michelin Starred Chef Akira Back is renowned for his strong interpretations of Asian dishes with an American touch. This month, fresh ingredients such as charred mushroom and pineapple ceviche make up the vegan starter, topped with the fiery Haute Sauce, Mellowing.
The dish is conceptualised and created by the restaurant's Chef de Cuisine, Giovanni Ledon. Brought to life by grilled yellow bell peppers and piquant bird's eye chillies, it emits the chilli's warm heat. Commonly used in Asian cuisine, the sauce's bold and vibrant colour certainly packs a punch, sight and taste-wise.
For reservations, visit akirabackdubai.com. Find Haute Sauce on Instagram on hautesauce_dxb.