Array
(
    [ref_id] => 1273
    [photo_file_name] => 
    [posted_by] => Glesni Holland
    [text_display] => <p>
	 <em><span style="background-color: initial;">Our pick of offers to try in the capital this month.</span></em>
</p>
    [cover_photo_file_name] => Eat_Out_AD_square.jpg
    [slider_images] => 353.|Eat_Out_AD_1.jpg,|354.|Eat_Out_AD_3.jpg,|355.|Eat_Out_AD_2.jpg
)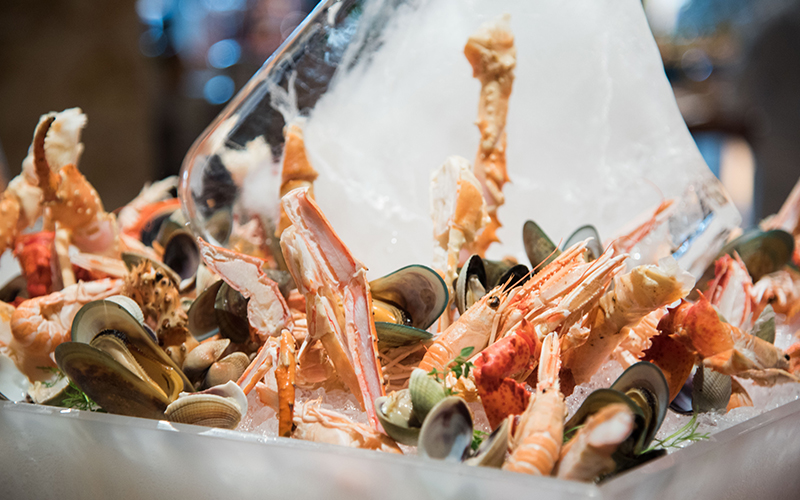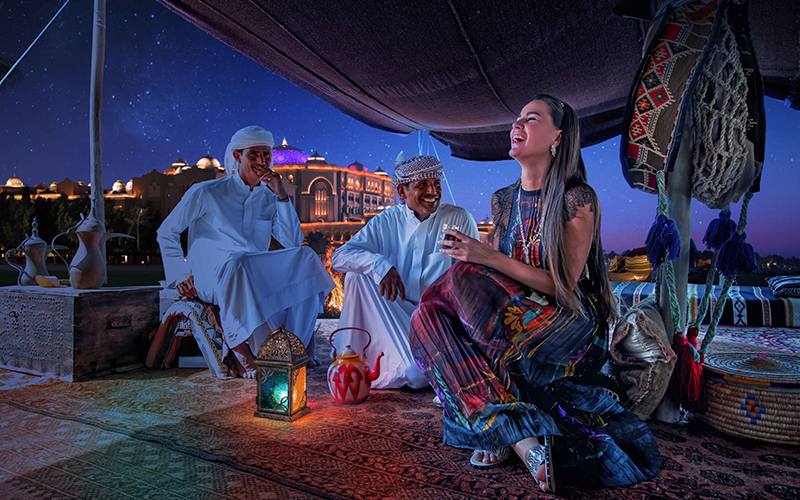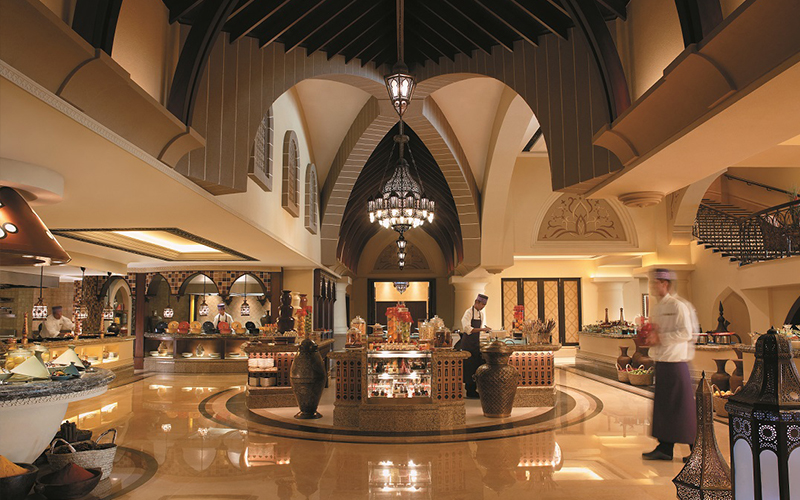 Our pick of offers to try in the capital this month.
Mezlai, Emirates Palace
Designed to recall an airy Bedouin tent, Emirates Palace's award-winning Emirati restaurant, Mezlai, pays homage to Abu Dhabi with décor and a menu steeped in the heritage and geography of the UAE. Immerse yourself in a truly magical atmosphere every Thursday and feast on sumptuous dishes from the kitchen and live cooking stations, prepared by Mezlai's Emirati Executive Chef Ali Ebdowa. Marvel at the talented henna artists and unwind with hubbly-bubbly and Arabic coffee in the Bedouin tent, as our traditional oud player transports you to an ethereal Arabian fantasy.
The menu features decadent updates on staples of the Arabian diet accenting expected ingredients, such as za'atar, camel and dates, and introducing the unexpected flavours of saffron, rosewater and hand-picked wild oregano. A meal in Mezlai is a window into Emirati culture, a warm welcome to the long history of Arabian hospitality and a journey into flavours as old as the sands of time, which taste as fresh and inspired as this city of tomorrow.
Details: Every Thursday. Prices start from AED325 for food and beverage. Call 02 690 9000.
Fairways, The Westin Abu Dhabi
With F1 taking place in Abu Dhabi this month, Bubbalicious Brunch at Fairways is hosting a series of specially themed racing brunches on November 9, November 16 and November 23. During brunch, which takes place 12.30pm to 4pm every Friday, guests will have the chance to win tickets to Formula 1, with the winner to be announced on November 23. During brunch, fuel up with signature drink stations, live entertainment and mouthwatering food.
Details: Packages start from AED 336. For bookings, please call 02 616 9999 or please visit fairwaysabudhabi.com.
Sofra BLD at Shangri-La Hotel, Qaryat Al Beri, Abu Dhabi
Shangri-La Hotel, Qaryat Al Beri has launched WonderBrunch, its brand-new Friday brunch concept that caters to the interests of families in the Capital.
Every Friday, Sofra BLD creates a wonderland of fun activities for children, while the adults can enjoy the signature brunch buffet with cuisines from all around the world.
To make sure the children also enjoy the food selection, the WonderBrunch will also feature a special kids' buffet. And that's not all; brunch-goers can also enjoy the excellent view of Abu Dhabi's iconic landmarks from the luxurious infinity pool and private beach.
It's not just all play; there will be live music performances for the full three hours with genres changing based on audience interests.
Details: Every Friday from 1pm until 4pm. Prices start at AED 279 for food with soft beverages and water, inclusive of pool and beach access. Children under 6 years dine for free, while those between 6 and 12 years can enjoy brunch for half price. For bookings, please call 02 509 8888.
If you're heading to the Abu Dhabi Grand Prix this weekend, you may be interested in reading our round-up of restaurants to try.