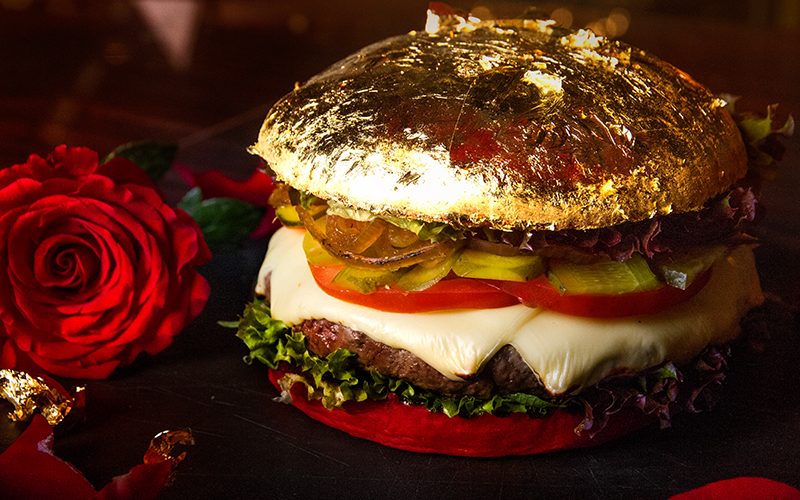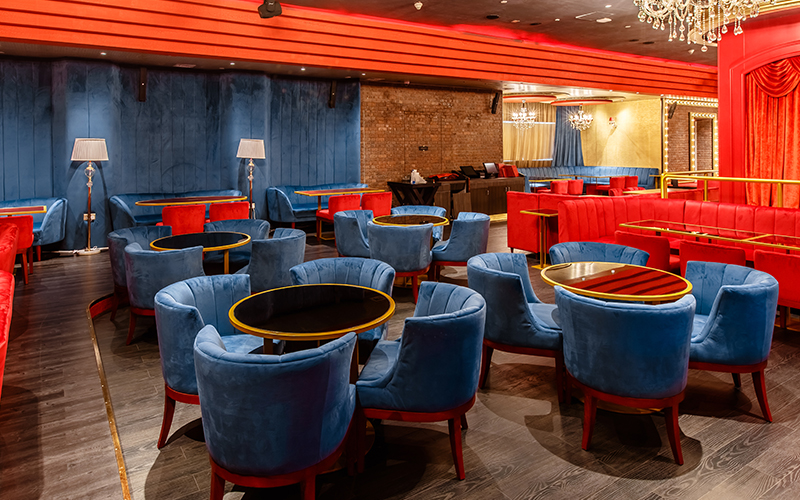 24-karat gold burger in Dubai: In true Dubai fashion, restaurant Maison Rouge has introduced a bling-tastic new burger to their menu.
Dubbed the "Golden burger" the dish includes 24 karats of real, edible gold. Alongside, the shiny stuff, the burger also contains 300g Angus beef, fresh tomatoes, lettuce, melted cheese and the head chef's "secret burger sauce". The burger is twice the size of a normal burger and perfect for sharing with a friend. The larger than life burger also comes with a hefty price tag too – costing AED 365 per burger.
Maison Rouge recently opened at the Conrad hotel on Sheikh Zayed road in Dubai and promises to "blur the lines between visual art and dining" with its dinner and show concept.
Details: for more information, visit Maison Rouge. If you enjoyed this story, you may like these burger recipes.