Sponsored: With the increasing demand for high-quality cheeses from the USA in the Middle East, Nina Halal from the USA Cheese Guild shares tips on how to put together the ultimate cheeseboard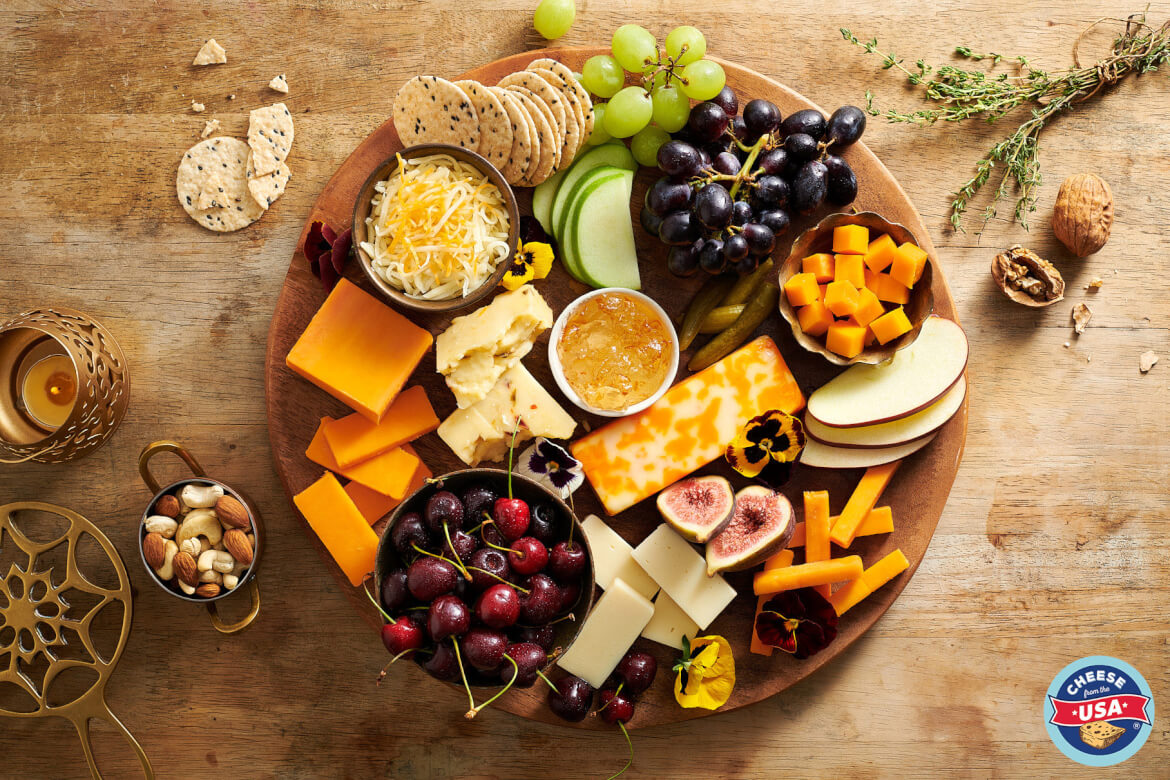 Whether you're throwing a classy dinner party or staying in for a cosy evening, curating the perfect cheese platter is a work of art. You have to consider the must-have cheeses, the ideal temperature to serve them and the various flavours, colours and textures to include on your board. However, it isn't as daunting as it sounds once you understand the basics, which is why we're here with all you need to know.
While we often tend to gravitate towards French and Italian cheeses, there is a growing appreciation for new types of USA cheese in the region, not just for special occasions but also for daily consumption and homemade recipes.
Nina explains that USA cheese(s) are a particularly significant nutrient source, with natural cheeses containing minimal amounts of lactose, as the cheesemaking process naturally removes lactose during the separation of cheese curds from whey. It's considered a nutrient-dense food as it provides a high concentration of nutrients relative to calorie content.
Moreover, USA cheeses fits into healthy eating plans of children and adults of all ages. With that in mind, follow this quick guide for the picture-perfect platter that will become the highlight of any party:
Mix semi-soft (Colby, medium cheddar, etc.), smoked and flavoured (Pepper Jack, smoked cheddar, etc.) and young Blue cheeses (gorgonzola, etc.). These are best consumed at room temperature to enjoy their soft and creamy texture.
Include semi-hard cheeses – opt for sharp cheddar and Alpine-style cheese – and a hard parmesan. These cheeses are also best consumed at room temperature as they release all their essences while retaining body and structure.
Pair it with similar flavours. For example, parmesan with fresh pineapple. For contrasting pairings, combining two or more of the five basic tastes (bitter, sweet, salty, sour, and umami). feta paired with fresh watermelon (salty and sweet), Pepper Jack paired with mango chutney (umami and sweet), and parmesan with walnuts (sour, salty, and bitter) are great options.
Complete your cheeseboard with contrasting textures including dried and fresh fruits, nuts, cured meats, pickles, condiments, jams, honey, bread and crackers.
Tips for the perfect cheeseboard:
Don't offer cheese straight from the chiller. It should always be at room temperature. Remove from the chiller around one hour prior to serving.
Refrain from offering the same varieties; try to discover new cheeses and flavours.
Go ahead and slice or chunk the cheese.
Notice the aesthetics. Prep in advance for beautiful arrangements.
Remember to advise your guests to start with the mildest cheese and then work up to the most intense.
And there you have it. You're all set to entertain, or Instagram – with the ultimate cheeseboard.