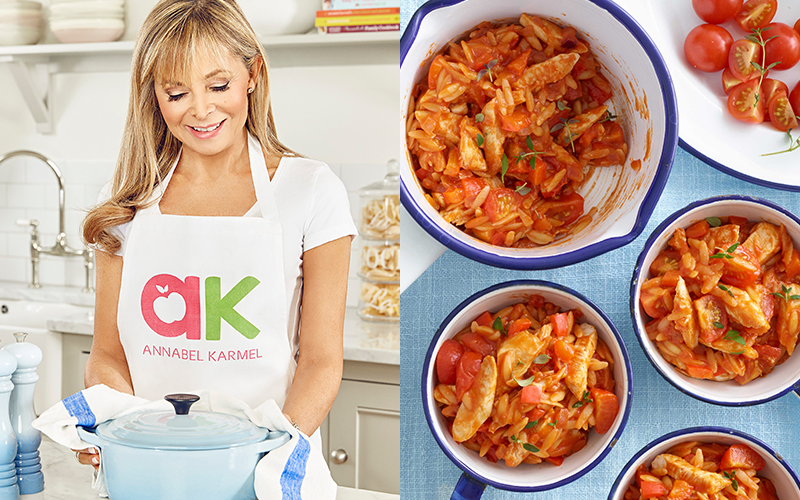 Annabel shares her top cooking tips for UAE parents. Here's her advice for helping children that are picky eaters to become more open to trying new foods.
1.Reward good eating – make a game out of trying new foods with reward charts for every new flavour or food tired and try to resist reacting or giving attention for not eating.

2.Turn proven favourites into other meals too. Any time you have success with one ingredient, replicate it somewhere else. My son Nicholas loved apple muffins, so I applied this sweetness to chicken to make chicken and apple balls. It was this recipe that encouraged him to eat chicken for the first time.

3.It's all in the presentation – mini portions of food, cut up fruit and veggies served on skewers or straws are the key to getting little ones to try new foods.

4.Get them busy in the kitchen. A good trick I found is to prepare my children's dinner with them. Lay out ingredient bowls (with added new foods) and let your child fill and fold their own wraps or get creative using veggies to create faces on their homemade pizzas – it's a proven tactic to get them to try new foods that they would usually shun.
Whether you're about to wean and thinking of exploring the baby-led weaning approach, or simply looking for new baby-friendly finger foods and family meals to liven up your mealtimes, Annabel Karmel's new Baby-Led Weaning Recipe Book is out now and filled with 120 quick, easy and nutritious recipes, essential advice and tips to let your baby take the lead. Visit www.annabelkarmel.com for more information.