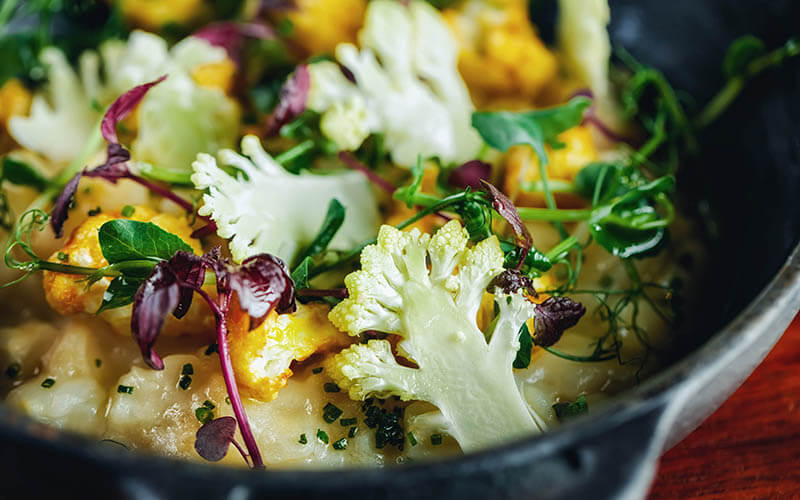 COYA Dubai has updated its lunch menu to include more light and healthy dishes, including vegetarian and gluten-free options. Available from Sunday – Thursday at 12.30pm – 3.30pm, the menu draws inspiration from traditions of Peruvian cooking and hospitality along with Asian influences, seasonal ingredients, and a light slant for the midday meal.
COYA's set lunch delivers three dishes for Dhs130 per guest, plus tax and municipality fees. Whether for a business lunch or an informal catch-up among friends, the set lunch menu welcomes guests with a choice of two initial dishes, drawing from COYA's signatures including Salmón Nikkei, a delicious ceviche, and Anticuchos de Pollo, marinated chicken grilled over charcoal. New additions to these 'small dishes' include Ensalada Picante de Pepino, a salad with cucumber, green apple, and coriander; Tacos de Atún or individual tuna tacos with wasabi; and Baos con Res Wagyu, or wagyu shortrib served in a house-made bao.  Vegetarians can enjoy the newly created Hongos ceviche, with wild mushrooms, the Peruvian corn called choclo, shallots, and crispy enoki.
COYA Dubai's set lunch menu also includes a range of guests' favourite signature dishes in its main course selection, such as Arroz Nikkei, flavorful Chilean sea bass with lime and chilli; Pollo a la Parrilla, corn-fed baby chicken with the Peruvian red pepper called aji panca and coriander; and the vegan option Papa Seca Coliflor, which includes Peruvian dried potato, cauliflower, celeriac, the traditional aji Amarillo yellow pepper, also from Peru.
COYA Dubai's weekday set lunch menu is complemented by a range of refreshing mocktails.
Details: For reservations, e-mail reservations@coyarestaurant.ae or call 04 316 9600.