The social-dining hub at Expo 2020 Dubai has invites diners to indulge in a new menu brimming with authentic Korean dishes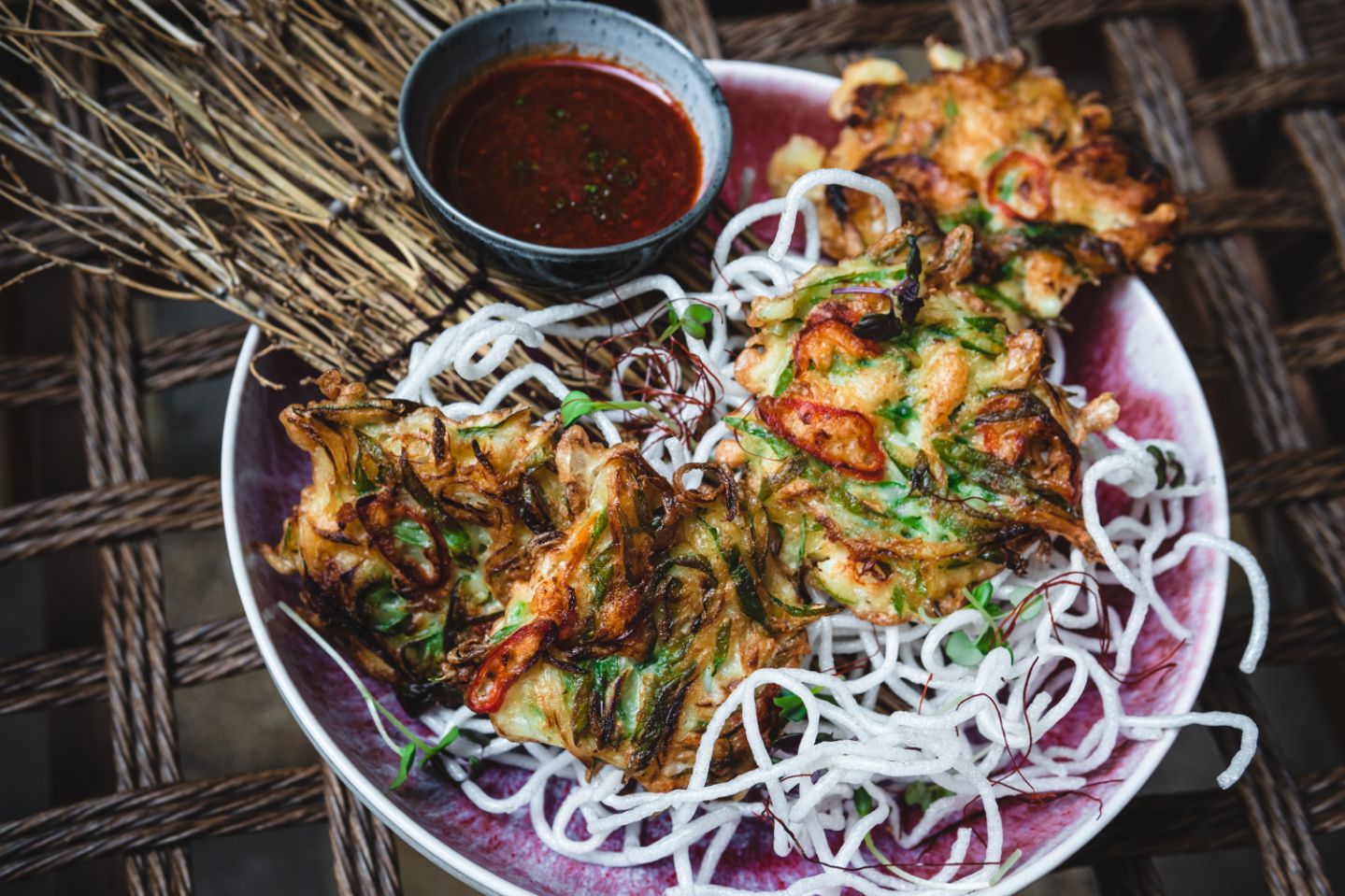 Born at Expo 2020 Dubai, Kojaki is a vibrant and contemporary dining concept that boasts a striking yet authentic visual language for the international market. The brand highlights the tastes of Korea, perfectly married with rich flavours from Japanese cuisine.
The impressive concept has now launched an all-new a la carté menu, that encapsulates true Korean cuisine with a modern Japanese twist.
The sharing-style feast features a selection of delectable new starters, mains, grills, banchans and deserts to please all tastebuds. A few of these include the Nong-eo carapccio, Assorted kimbab, new-style Japachae, Chee-tteok and Haemul pajeon, to name a few.
The grill section has seen a revamp too, with Kojaki now offering dishes such as Ko bul, a Korean beef barbecue with onion and mushroom; Galbi foie gras, a grilled beef short rib with foie gras and cheese; and Doen-Jan black cod, which is doen-jang sauce marinated grilled black cod with shishito leek, basil miso sauce and plum sauce.
Finally, look forward to a fresh twist on the restaurant's tempting sweet treat Bing su. The delightful Strawberry bing su with shaved ice, fresh strawberries in a chocolate bowl and strawberry ice cream will completely satisfy your sweet tooth. In addition to this, Kojaki has also introduced the K-forest, which comprises a matcha airy sponge, cherry textures ice mint cremeux with brownie cubes and hotteok (sweet pancakes with brown sugar, filled with toasted nuts).
Call +97152 500 9299. Visit Instagram.