Sponsored: Guest chefs from Michelin-star and 'World's 50 Best' restaurants to host dining experiences at Jubilee Gastronomy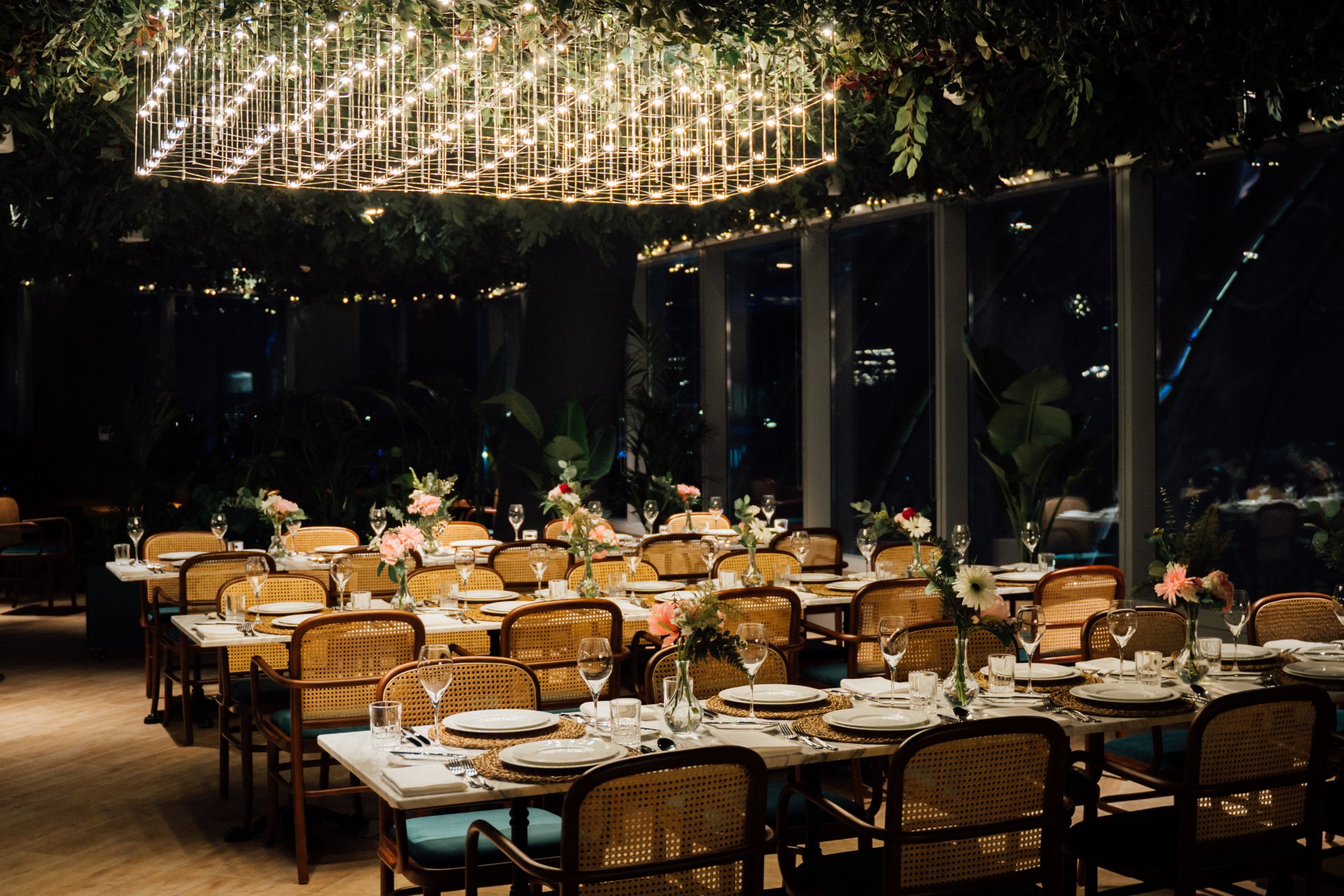 The latest Gates Hospitality dining concept exclusive to Expo 2020 Dubai, the Jubilee Gastronomy, is the place to see and be seen at. With a host of international chefs from the world's finest restaurants that hold Michelin stars and The World's 50 Best Restaurants titles, it's no surprise that this restaurant is a buzzing hotspot.
Overlooking Expo's iconic Al Wasl Plaza, the restaurant is home to an elegant dining room, lounge and rooftop bar, presenting a one-of-a-kind, modern destination that promises tantalising flavours to delight palates. Diners can also expect to be taken on a musical journey, soundtracked by house, club classics, modern beats, lounge, jazz and more, with a live DJ on the newly launched terrace by Jubilee Mixology.
Offering the ultimate culinary experience every Tuesday, the limited seating Chef's Table experience includes limousine pick-up and drop-off, a nine-course degustation menu accompanied by fine beverages, Chef meet-and-greet with a signed menu, and a commemorative gift box including a cookbook, charger plate and gift card. Prices range from AED795 to AED3,500.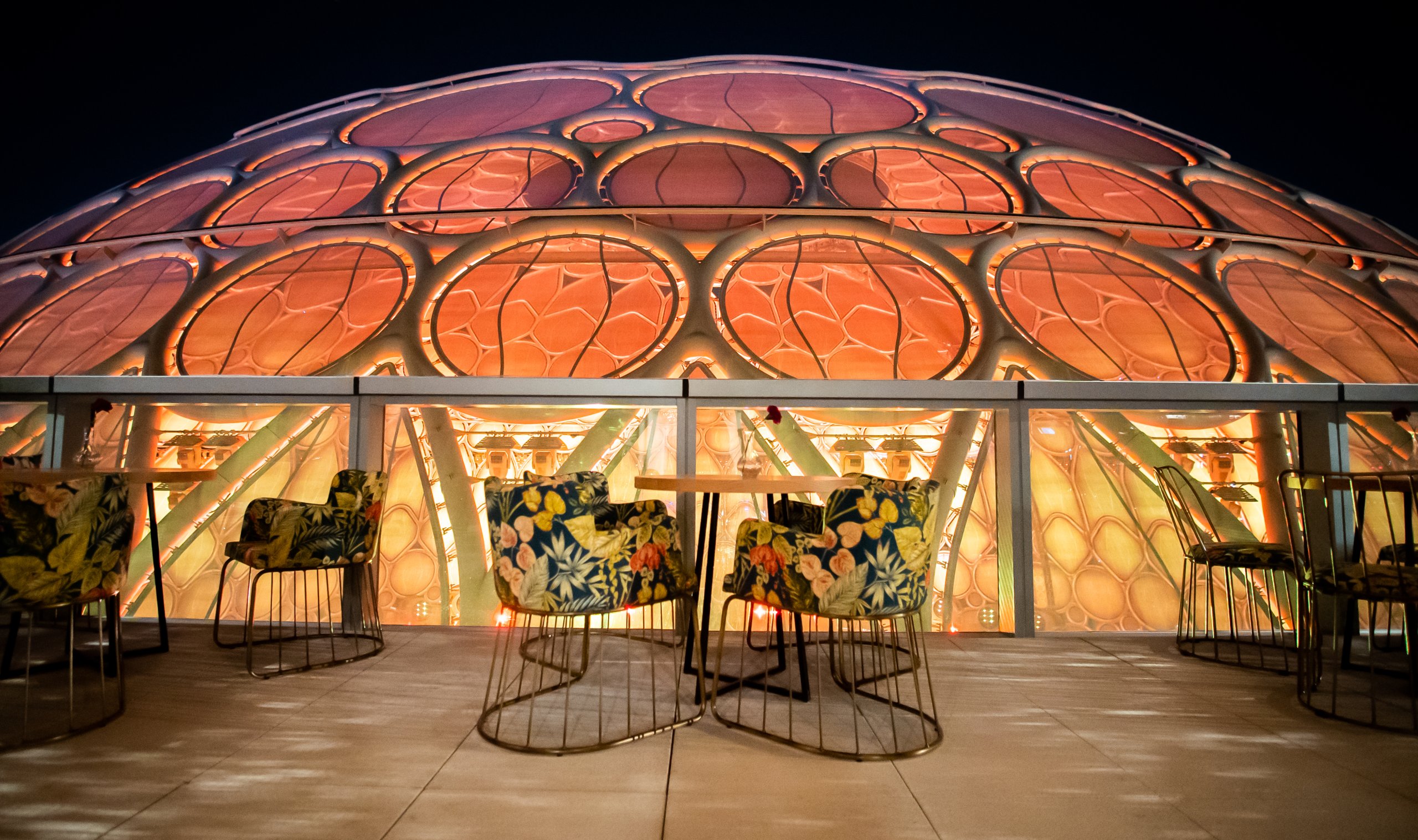 The line-up includes various Michelin-starred and UAE-based chefs including:
2nd Nov: Paco Perez, Miramar in Llança, Spain (1 star)
7th Nov: John Buenaventura, Hilton Abu Dhabi
9th Nov: Jordan Bailey, Majken Bech Christensen (2 stars)
11th Nov: Rohit Ghai, Bombay Bustle (1 star)
14th Nov: SK Choi, Armani/Hashi
16th Nov: Faith Tutak, Asia's 50 Best Restaurants
17th Nov: Prashant Chipkor, Masti
18th Nov: Christian Sturm-Willms, Yunico  (1 star)
21st Nov: Urosh Mitrashinovic, 21 Grams
23rd Nov: Manish Mehrotra, 50 Best, Asia
25th Nov: Nico Burkhardt, (1 star)
28th Nov: Libor Dobis, Roka
30th Nov: Alfredo Russo (1 star)
December 
1st Dec: Portuguese TV Celebrity Chef Chakall
2nd Dec: Vineet Bhatia x Alfredo Russo x Chakall (25 Chefs | 50 Hands dinner)
7th Dec: Heinz Beck (3 stars)
8th Dec: David Parolin, Fogueira Restaurant
12th Dec: Francesco Guarracino, Roberto's
14th Dec: Christina Bowerman (1 star)
15th Dec: Ashish Kumar, Kinara by Vikas Khanna
21st Dec: Paolo Casagrande (3 stars)
26th Dec: Wasala Mudyanselag, Miyako
Additionally, Jubilee Gastronomy Restaurant will showcase chefs cherry-picked by 'The World's 50 Best Restaurants' including:
Kamilla Seidler, Best Female Chef in Latin America
Prateek Sadhu, Masque in Mumbai, India – a recipient of the One to Watch Award for Asia's 50 Best Restaurants 2020 and debutante on Asia's 50 Best list in 2021
Manish Mehrotra, Indian Accent in New Delhi, India.
Jubilee Gastronomy's signature menu is available daily for lunch and dinner, except for Tuesdays when an international chef is hosted.
NEED TO KNOW
Reservations: +9714 350 9223 or email book.jubilee@gatesdxb.com.
Location: Media Centre, Parcel C, Al Wasl Plaza, Expo 2020 Dubai
Opening hours: 12:00 to 00:00, Saturday to Wednesday and 12:00 to 01:00 on Thursday & Friday.