Now in his ninth year in the region, chef Timothy Newton has seen his fair share of changes in Dubai's ever-evolving F&B industry. We sat down with DEMIND's executive chef, who now oversees operations at Bagatelle and newly-opened OPA, to learn more about his current role and the restaurant group's exciting offerings.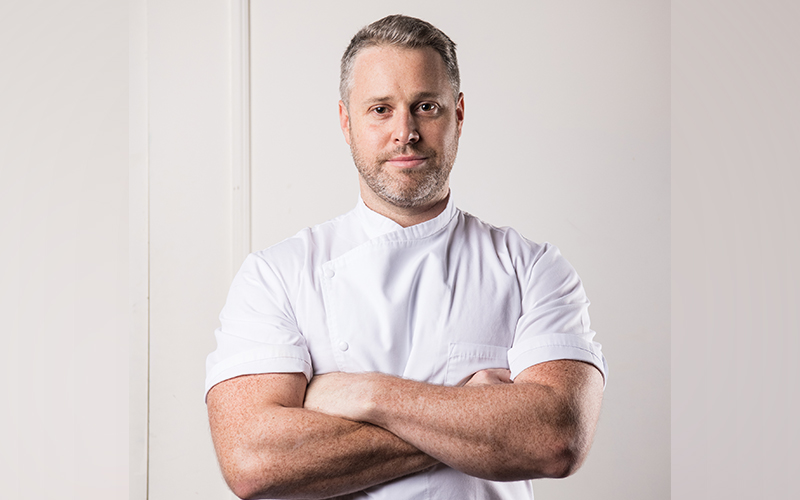 As executive chef at DEMIND, you're currently overseeing operations at Bagatelle and OPA. Tell us a bit more about recently-opened OPA…
OPA is a Greek inspired restaurant, where the food is traditional and a little playful. The cuisine at OPA can cater to everyone from anywhere.
OPA joins a number of Greek restaurants that are now open in Dubai. What do you believe makes it stand out from the crowd?
I think we stand out from the rest because of our amazing service and the quality and consistency of our food.
What signature, must-try dishes can we expect to find on the menu?
Definitely the Homemade Pie with leek, spinach and feta cheese and the Tuna Tartare to start. For mains, the Lamb Kleftiko with feta mash and the Pastitsio, our rigatoni stuffed with Wagyu beef, are big hits.
Are there any offers that our readers should be aware of that are happening at OPA currently?
At the moment, we offer an a la carte menu, but we will be preparing something different over Ramadan.
You juggle both French and Greek cuisine in your day-to-day work across the two restaurants. What are your favourite features of each cuisine?
I definitely love the systematic approach to French cooking. France has always been the epicenter for high end gastronomy, whereas the food in Greece is much older but a little bit more relaxed.
How have you seen the F&B industry evolve during your time in the Middle East?
I think for the last 2-3 years people are getting much more variety for much less money. The quality of products coming into Dubai are getting better and better, which in turn is helping chefs design more intricate menus. Fast food has also been a big player in the last 4-5 years, offering healthier options.
What are your favourite ingredients to cook with and why?
I love cooking with fish. There are so many different varieties and textures, making for an endless amount of different combinations.
Your favourite place in the world to visit for culinary offerings and why?
I definitely think California has some of the best food in the world, with a very diverse offering.
What has been your fondest culinary experience to date?
My fondest culinary experience would have to be visiting La Colombe in Cape Town, South Africa. Simply amazing detail and great products. It was one of the best meals I have ever had.
Details: To make a reservation at OPA, please call 04 357-0557.