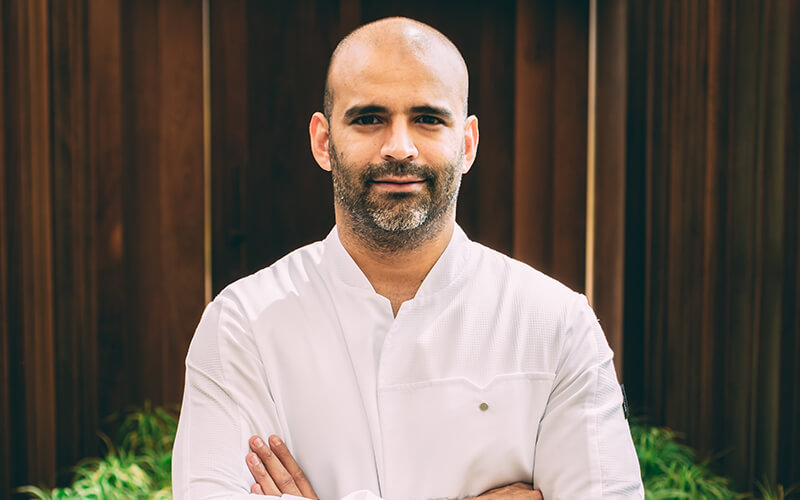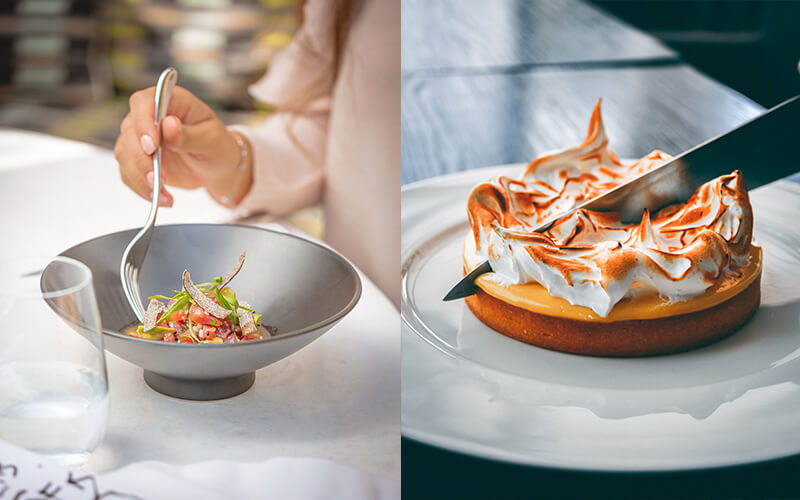 Tell us more about the dining experience at La Cantine du Faubourg
La Cantine du Faubourg is more than a restaurant; it's an artistic rendezvous and a lifestyle statement. Offering a unique experience that stimulates all of the senses – sound, music, image, art and food – La Cantine du Faubourg is a hybrid getaway for celebrities and beautiful people from around the world.
What signature, must-try dishes can we expect to find on the menu?
La Cantine du Faubourg offers a modern and fresh Parisian menu revisiting French classics, while showcasing cuisine with influences from around the globe, modelled on Paris' cosmopolitan flair. It is a chic Parisian hideaway offering a range of signature dishes including our famous 'Honey glazed wagyu short ribs' crispy on the outside and tender on the inside, served with pomelos, spring onions and coriander. The 'Burrata pizza with fresh black truffle' is not to be missed.
Are there any offers that our readers should be aware of that are happening at La Cantine du Faubourg over the coming months?
The latest edition of the a la carte menu with new dishes such as "Toro tuna Niçoise salad" is a must-try. Each dish is a combination of the finest ingredients and a lot of passion.
What can diners expect from the restaurant during Ramadan?
We will be welcoming all our guests throughout the Holy Month of Ramadan serving lunch and dinner in an elegant modern Parisian atmosphere. La Cantine du Faubourg will remain open for all and will offer indoor-dining during the Holy Month of Ramadan seven days a week, according to regular timings.
In your opinion, how does La Cantine du Faubourg bring a taste of Paris' cosmopolitan flair right here to the UAE?
Today's Parisians are well-travelled foodies, very much like the connoisseurs of Dubai, with whom we share a spoonful of our "melting pot" cuisine. I revamped the menu creating signature dishes such as the 'Honey-glazed Wagyu short ribs' or the 'Risotto with leeks and fresh truffle' to bring a "taste of Paris" cosmopolitan flair right here to the UAE.
Why did you become a chef?
I was born in Mauritius. Initially, I thought I would work on the floor, but quickly I found my way to the kitchen. I wanted to acquire a real savoir-faire, one that involved creative independence and freedom at the same time. As a chef today, the most important is to focus on practice, cooking skills and the sharing of experience and ideas.
Can you briefly summarise how your cooking career has led you to where you are today?
Chance or coincidence, my first job was in Dubai, for the opening of the One & Only Royal Mirage and later the adjoining Residence & Spa. For three years, I was mentored by the famous Lew Kathreptis, whose genius as a chef and consultant has left its mark on the culinary landscape of the GCC. I have always been guided by chefs with strong personalities and mostly men with great humility. One day, out of the blue, Gordon Ramsey called back and here I was, on my way to Qatar, opening two of his venues at the Saint-Regis. Before you know it, he was taking me to open two other restaurants in Hong Kong. And here I am, back in Dubai where it all began, with La Cantine du Faubourg."
Tell us more about your experience working with Gordan Ramsey.
In Europe, we apprentice and train at every station.  Working for Gordan Ramsey is an experience of a lifetime, as I acquired discipline and rigueur to reach excellence. When Gordon says it's 30 seconds, it's 30 seconds. It's all about precision of execution. In all his restaurants, every plate that leaves the kitchen is beautiful.  At La Cantine du Faubourg, I make sure to send out dishes that people appreciate, and enjoy like a piece of art.
What are your favourite ingredients to cook with and why?
Of course, my food philosophy has evolved throughout my career, but there is no revolution. My cuisine has always been focusing on the produce, the basics of the cuisine, the right gesture … and mastering that. This has always been my line, my direction. So, I cannot pick one top ingredient, as for me the only thing that matter is applying the right produce with the right technique.
Your favourite place in the world to visit for culinary offerings and why?
In the past decade, all the cuisines have been gaining notoriety. You hear now about Japan, Italy, Spain because other countries are also producing just as interesting food as France. Today, consumers are becoming even more demanding, they are the ones giving us direction and making us better and more competitive every day. As a chef, it's really interesting to travel to integrate multiple cultures to my cuisine.
What has been your fondest culinary experience to date?
The last meal that truly impressed me was at Ze Kitchen Galerie in Paris where the chef William Ledeuil is highly talented in the way he prepares and seasons each dish.