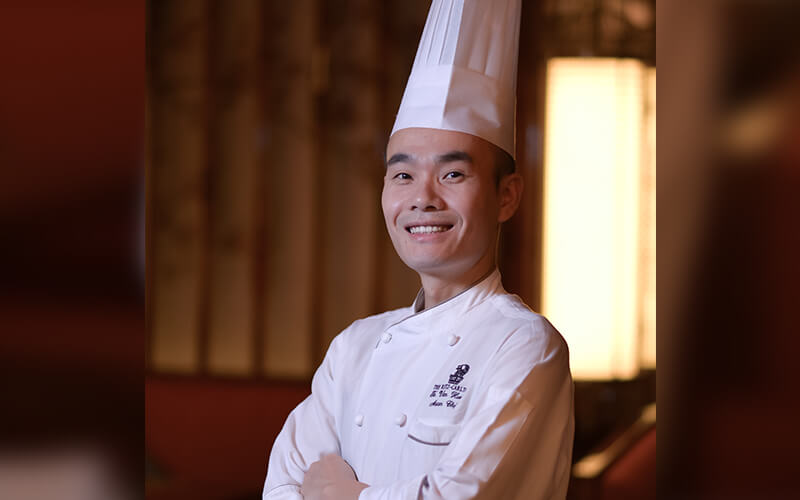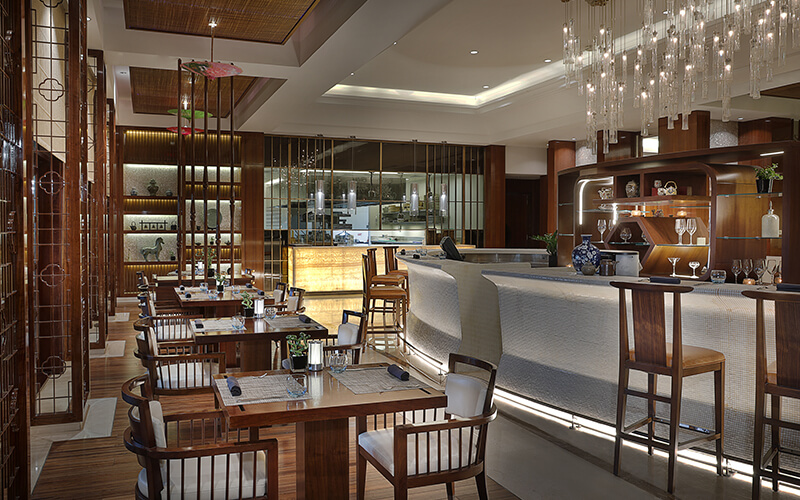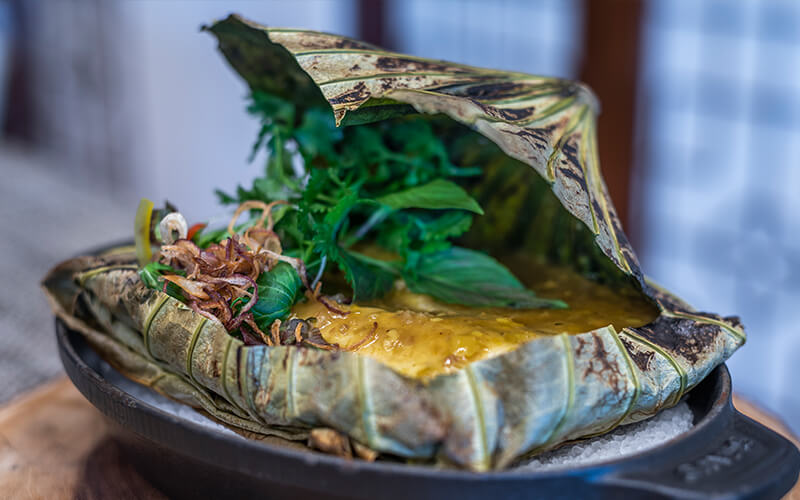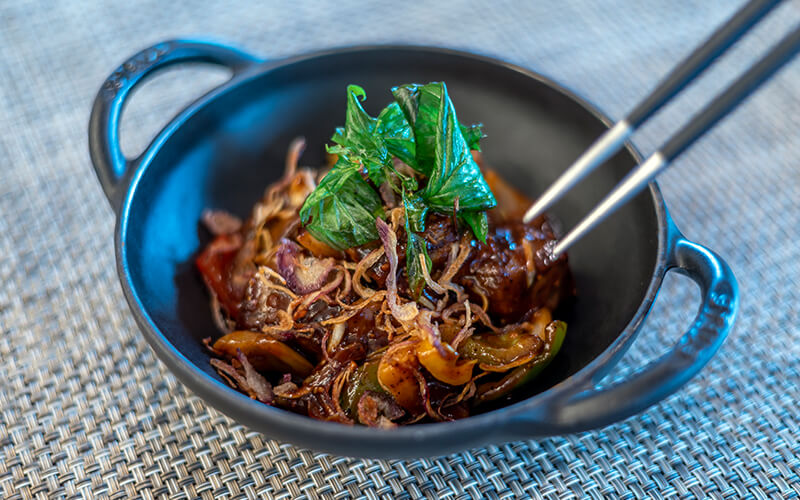 How would you describe the dining experience at Blue Jade?
Blue Jade is The Ritz-Carlton, Dubai's internationally acclaimed Pan-Asian dining concept – serving up an authentic line-up of dishes from the Far East, showcasing the cuisines of Vietnam, Thailand, Singapore, Japan and China. Blue Jade brings a combination of classic fare with a contemporary, casual style and presentation from Asia's most feted culinary destinations to the city.
You've overseen operations at Blue Jade since its inception. How has it changed during that time?
Blue Jade opened in June 2013 as part of the hotel's new wing and was inaugurated as The Ritz-Carlton, Dubai's authentic fine dining signature experience. However, given the change in the guest preferences of dining to restaurants with a more casual flair, Blue Jade has adapted accordingly, implementing weekly specialty nights which draw a fun-loving crowd of Asian cuisine lovers, while continuing to showcase the best of the Far East.
What signature, must-try dishes can we expect to find on the menu?
We have an amazing selection of everyone's favourite Pan-Asian delicacies, however I have tapped into a rich trove of family recipes, including a mouth-watering Ginger Sea Bass wrapped in Lotus Leaf – a dish created by my grandmother. Other signature highlights include halibut with garlic soy sauce steamed in banana leaf, rice paper rolls from Vietnam, tom yum soup from Thailand and miso black cod from Japan.
Are there any offers taking place at Blue Jade currently that our readers should be aware of?
At Blue Jade we like to celebrate the vast array of festivities across the Far East, including Chinese New Year, Songkran Water Festival from Thailand, Vietnamese New Year and more. Blue Jade also has amazing themed nights such as the ever-popular 'Sushilicious' on Sundays which includes unlimited sashimi, nigiri and maki rolls, 'Dimsumptupous on Wednesday of unlimited dim sum – think prawn har gow, duck gyoza and chicken siu mai, along with daily happy hour.
How have you seen Dubai's F&B industry and consumer demands change over the years?
Change is inevitable and with Dubai's global culinary scene, rivalling other foodie capitals in the world such as New York, London and Hong Kong, F&B has changed tremendously within hotels as well as the stand-alone restaurants. Dubai is now home to a plethora of Michelin starred, celebrity chefs and world-class eateries which have really flourished and the big players from abroad now see that Dubai has tremendous potential. This has given the consumers more dining options than ever before with the consumer spending power also decreasing over the years.
What is the most bizarre request you've ever received from a customer?
Once I received a request that the guest is vegan but can eat fish.
What are your three favourite ingredients to cook with, and why?
Without a doubt – cinnamon, ginger and lemon grass. They are ingredients that enhance any dish they are in, offering better delivery of flavour to the food.
What's one trick that cooks at home should know that's made your culinary life easier?
Preparation is key to getting the most out of your dish! I would highly recommend at home chefs, apply the process of marination to any meat or fish products prior to cooking as it imparts more flavour. Also take note of cooking times for different ingredients to ensure you are preparing and cooking at the optimum conditions.
For our readers looking to make homemade sushi, what would be your top tips for success?
Buy the fresh fish, appropriate sushi rice and maintaining temperature of the products.
What has been your most memorable moment in your career to date?
Without a doubt, being part of the successful opening of Blue Jade and within the beautiful Ritz-Carlton brand which is truly inspiring. To be provided the opportunity to continuously develop Blue Jade's legacy by crafting an exquisite dining experience in a warm, relaxed yet refined atmosphere, with personalised and intuitive Ritz-Carlton service.
Details: To make a reservation at Blue Jade, call 04 318 6150 or visit the website for more information.