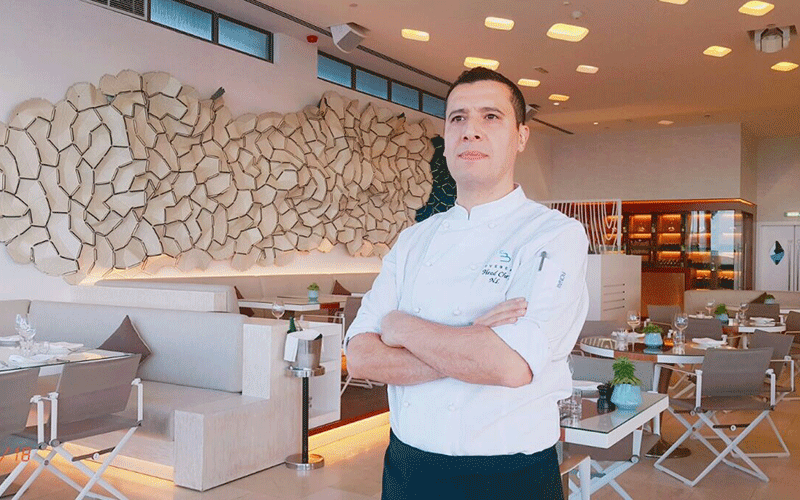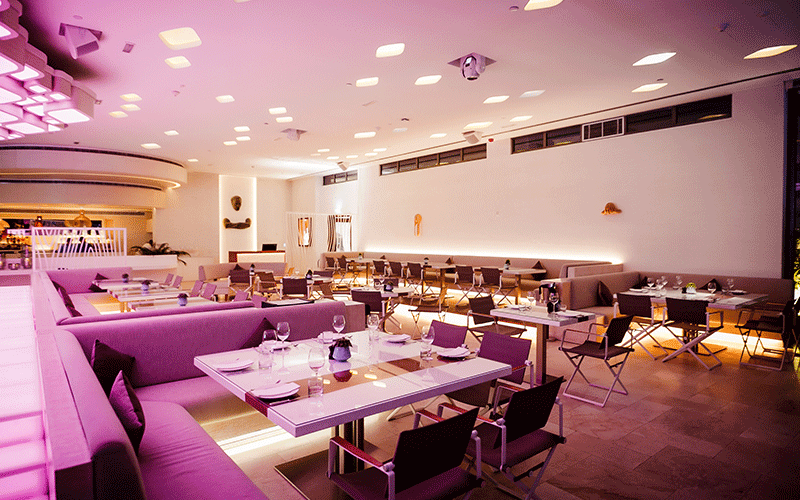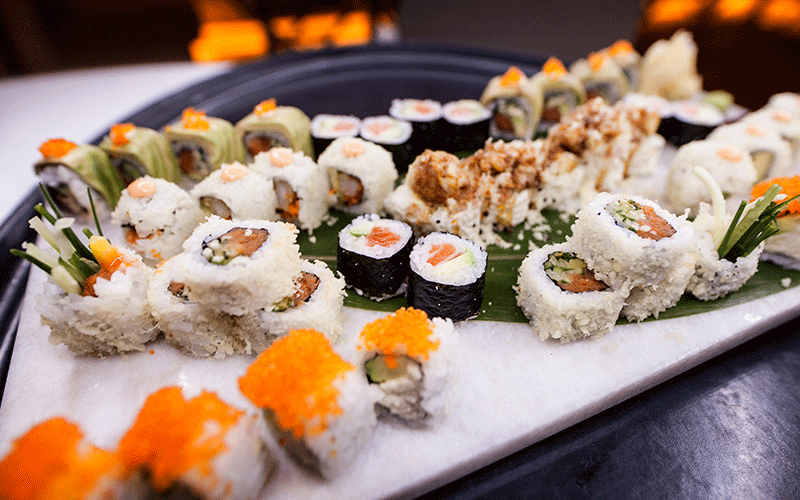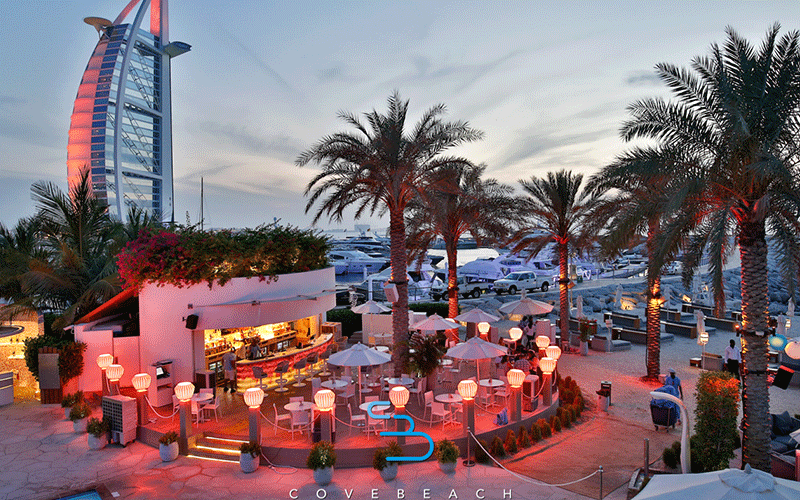 Cove Beach Dubai recently relaunched their menu, with new head chef Nasser Fouad Laziri. BBC Good Food Middle East spoke to the chef about the exciting new changes at the restaurant.
Tell us about the changes you've made to the menu?
Basically, I've tried to create a South American theme to it and a Japanese theme to it. That's what we've been missing here. It's all been about Mediterranean. You know the South American food has actually developed a lot. The highest ranked restaurants in the world are now South American: Peruvian, Mexican. I looked at that and I thought, maybe why not try it here in Dubai.
What's your favorite dish on the new menu?
For me, it's my signature dish, which I've worked for in the last year or so, it's the Chilean Sea Bass. I've experienced different restaurants that use the Chilean Sea Bass, I've used it in London, I also wanted to use a different ingredient, which can link Chilean Sea Bass with the Middle East. So, we use tamarind fruit. We marinate the fish with tamarind fruit and it just came out really amazing because of the sourness and the sweetness and everything, and the texture. It worked really well, balanced the fish.
Cove previously was quite well known as a beach lounge, people come here to spend time outside. Is that changing or is still the same but having a balance between restaurant and the lounge?
It's a beautiful view outside and the weather is nice and everything else, people prefer to sit outside. But we try to encourage people to come in and see it from this point of view, which is stunning. Then you can have dinner, you can sit down at the table and have a proper dinner, you will have a different experience. It's not about sitting on the low tables and eating burgers and pizzas. Also, we try to give them a different experience here, inside the restaurant. Outside, we serve beach food. We now have a different menu inside, to try to get the people to come in. When we create different menus, it makes it a little bit upmarket or what say, I don't want to go to fine dining, but we want to give an experience of away from casual beach food, but you still are in this beautiful scene.
What's your opinion on fusion cuisines? Because obviously, that's quite a big thing at the moment…
I'm a big believer in fusion cuisine, you cannot restrict your guest to just one type of food. Nowadays, diners, they have a lot of knowledge about food. They want a little bit of everything. Some people want South American, some people want French, some people want Italian, some people want Japanese. I'm a great believer in fusion food, and just as I said, it's better because it opens your imagination, how you can create food and develop other dishes.
What are your favourite ingredients to use?
I worked in London, in Japanese cuisine, for about 12 years. I really love Japanese food. I've recently travelled to Japan, Tokyo, Kyoto, Kobe, Osaka. I love playing with soy sauce and fish. I'm more of a fish guy than a meat person. I find that eating fish is seen by the public as more healthy, and people are moving away from meat. A lot of people are going towards vegetarian options. I'm a big fish fan so I try to play with fish a lot.
On a personal level, what qualities do you possess, aside from being a great chef, that have resulted in your success, do you think?
You'll be very surprised. Last year, I travelled the whole of South America. I went through Argentina, Peru, Uruguay, Paraguay, and I did a bit of farming for about a month. I was sitting and just looking after cattle and waking up in the morning and milking cows and stuff. Really, I was fascinated by it. I also saw the process of how everything goes through the feeding system, everything else. I am a big fan of farming. It has changed my view of what we serve, because you see the raw product before it comes to you, and you don't know what goes behind the scene. This was an amazing experience actually.
Which chefs do you admire?
Since my early days, when I was working in London, it has been Marco Pierre White. I worked in Criterion and Mirabelle. It was amazing. He had just retired but he still came to the kitchen and I was on the team that worked with him. He was a huge guy and this huge personality. That's the guy who had the three Michelin Stars, the youngest chef with three Michelin stars, an English guy. He was my idol. I worked for him for about two years at Mirabelle, at Criterion. He was just an amazing guy. I remember in 2006/7, I was working in Nozomi, he came to have dinner and I just almost melted. I worked in Zuma and then I moved to a restaurant called Nozomi in Knighstbridge.
Details: Cove Beach is open daily from 11am-3am to reserve a table: call 800 2683 or email info@covebeach.com for more information, visit Cove Beach Dubai. If you enjoyed this article, you may also like this story on three new brunches, launching in Dubai.