The MICHELIN Guide is expanding to Abu Dhabi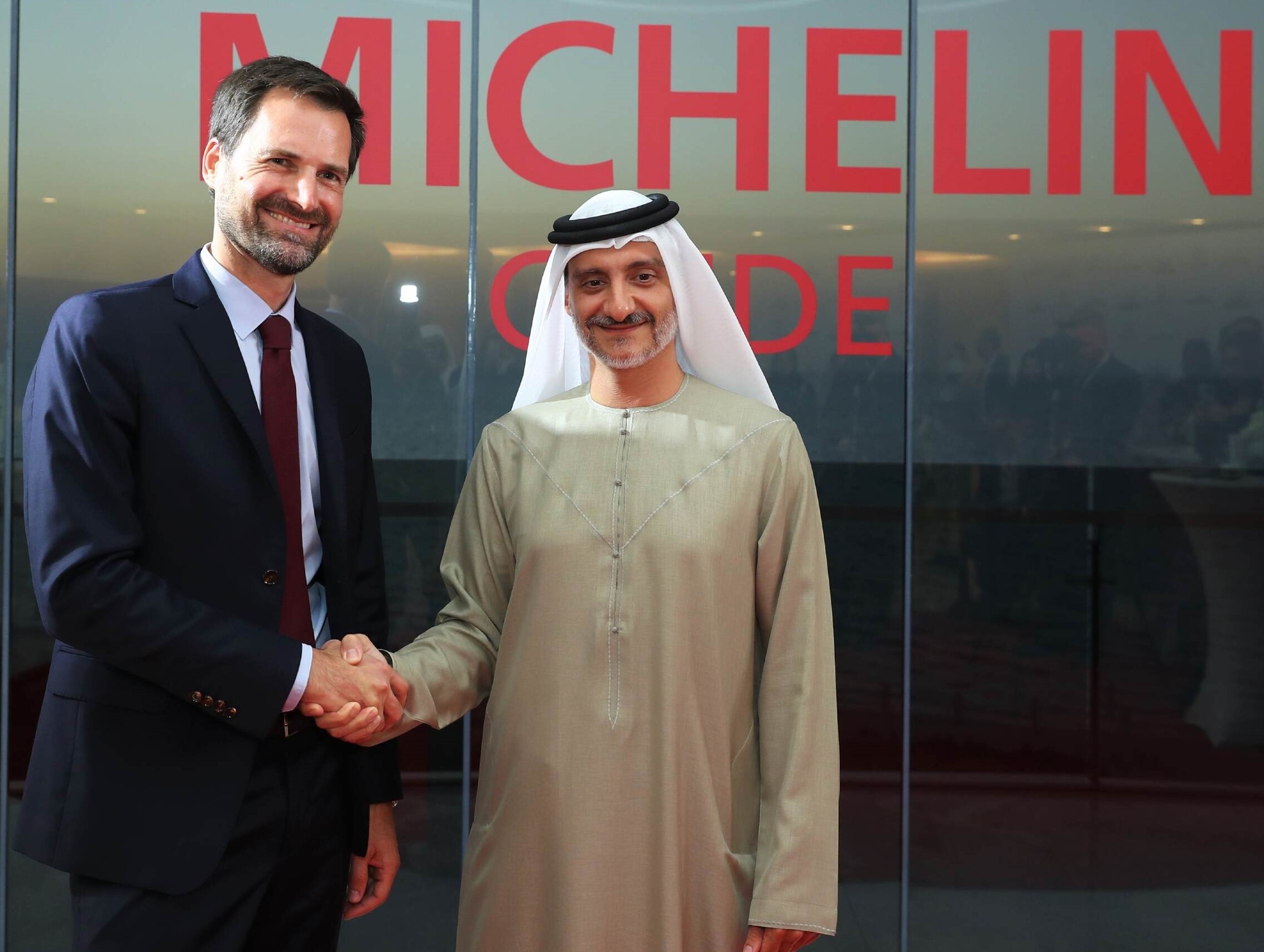 The renowned MICHELIN Guide is finally coming to Abu Dhabi. Get ready to discover a fine selection of restaurants in the capital. Gwendal Poullennec, International Director of the MICHELIN Guides conveyed the excitement of Abu Dhabi city joining the Michelin guide community, making it the 41st destination covered globally. MICHELIN Guide inspectors have been putting together their discoveries of international and traditional dishes the city has to offer including Middle Eastern, Lebanese, and Emirati cuisine.
The Michelin Guide Abu Dhabi will feature the best of Abu Dhabi's gastronomy, displaying the excellent quality and diversity of cuisines that the city's history and culture has to offer. Home to more than 200 nationalities, Abu Dhabi has emerged as a spectacular dining destination taking inspiration from global cultures including the emirate's very own Arabic specialities.
The selection of Abu Dhabi restaurants will be made according to the tried and tested methods applied all over the world by the inspectors of the MICHELIN Guide, based on its universally applied set of five criterias. These include the quality of the ingredients, the mastery of cooking, the harmony of flavours, the personality of the chef through the cuisine and the consistency over time and across the entire menu.
One MICHELIN Star is awarded to restaurants for "high-quality cooking that is worth a stop," Two MICHELIN Stars for "excellent cooking that is worth a detour," and Three MICHELIN Stars for "exceptional cuisine that is worth a special journey."
Besides the coveted star ratings, the selection will also include the popular Bib Gourmand category, a distinction awarded to establishments that provide value for money for three-course meals.
The full selection of the MICHELIN Guide Abu Dhabi 2023 will be available on the website and MICHELIN Guide App.