Social House is home to exquisite sushi platters. Located at Dubai Mall, the venue is surrounded by unbeatable city views of Downtown Dubai.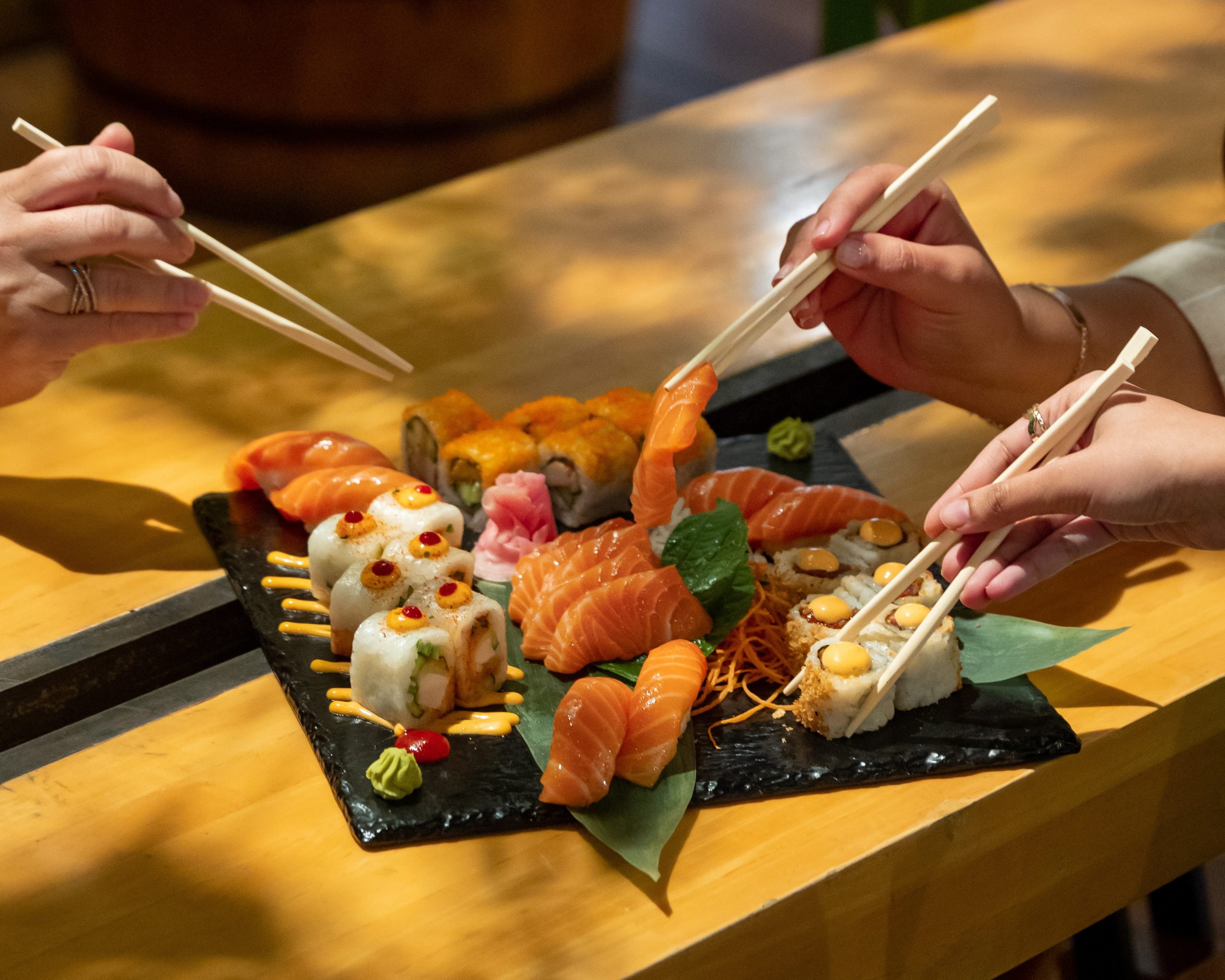 The menu boasts fresh signature Sushi platters including Sushi me Rollin, the I'm Soy into you and Let the Good Times Roll. Sushi lovers can pick from an assortment of sushi rolls starring California roll, Spicy Tuna Roll wrapped in avocado and cucumber topped with crab stick & tobiko, Dragon Roll, Philadelphia roll, Philadelphia roll, Soho Eco Roll, Popcorn Shrimp Roll and the Kamikaze roll carefully wrapped with spicy tempura chicken and cucumber infused in dynamite sauce bringing a modern flair to the table. Alongside shareable styles of Salmon Sashimi and Nigri.
Seafood enthusiasts can reach for Mussel Buckets serving mussels, lemon slice, red chili, sweet corn, potato, coriander leaves and soho cooked rice, Prawn buckets with lemon slice, red chili, sweet corn, potato, coriander leaves and cooked rice and a Seafood Bucket including mussels, prawn & mixed seafood, and last but not least an unmissable Fresh Oyster Bar.
With warm interiors, laid-back ambience and picturesque views, Social House delivers simple, fine-quality sushi in the dynamic heart of Downtown Dubai.
Open daily from 9am – 12am.Call +9714 339 8640 for reservations. Visit Instagram.