Nestled amid the rugged mountains of the eastern United Arab Emirates, JA Hatta Fort Hotel proudly announces the imminent reopening of Terra Cabins, scheduled for September 1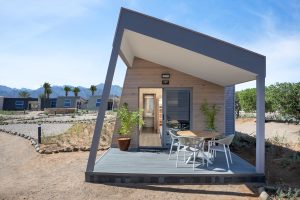 The hotel's latest addition offers a distinct opportunity for guests to immerse themselves in nature and uncover the inherent beauty of Hatta. Set against the backdrop of the outdoors and the enchanting surroundings, the upcoming relaunch introduces added advantages, inviting guests to relish conveniences such as in-room dining with a newly introduced menu.
Crafted with eye-catching exteriors and snug interiors, Terra Cabins are a unique embodiment of a hotel-like experience while embracing an environmentally-conscious approach. Bathed in natural daylight, the cabins present sweeping alpine views through their windows. Complementing these vistas are amenities such as a walk-in rain shower, an on-demand multimedia projector, a wardrobe, and cosy alcove seating.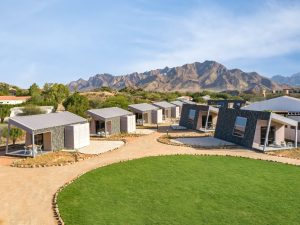 Guests can opt for either the regular Terra Cabins, accommodating up to four guests with a bunk bed and double bed, or the Deluxe Terra Cabins, offering space for up to five guests with two bunk beds, a double pull-out bed, and a dedicated patio area.
While seclusion and privacy are assured for Terra Cabins residents, access to the full spectrum of JA Hatta Fort Hotel facilities remains available, encompassing 24-hour in-room dining services, speciality restaurants, and an array of leisure and recreational pursuits offered by the resort.
Visit website.