Array
(
    [ref_id] => 1138
    [photo_file_name] => 
    [posted_by] => Glesni Holland
    [text_display] => <p>
	<span style="background-color: initial;"><em>Looking for a laid-back Thursday evening brunch? Look no further than Local Dubai's Mexican offering in Barsha Heights to enjoy an all-you-can-eat and drink affair for under AED 200.</em></span>
</p>
    [cover_photo_file_name] => Local_square.jpg
    [slider_images] => 276.|Local_1.jpg,|277.|Local_2.jpg,|278.|Local_3.jpg
)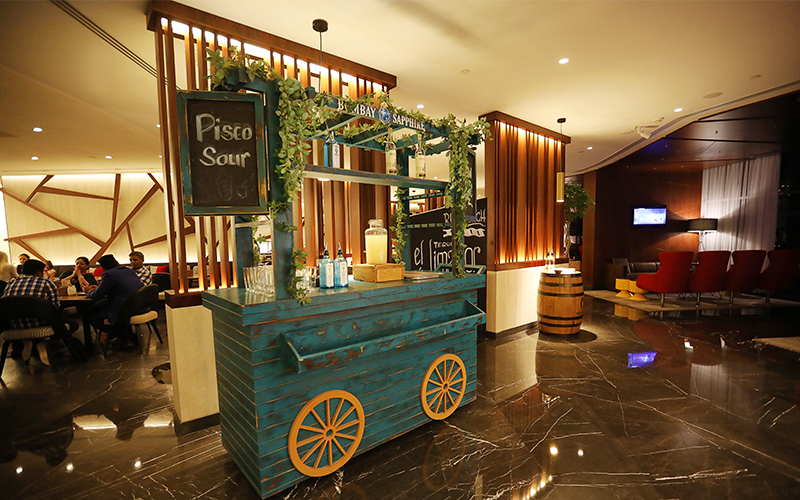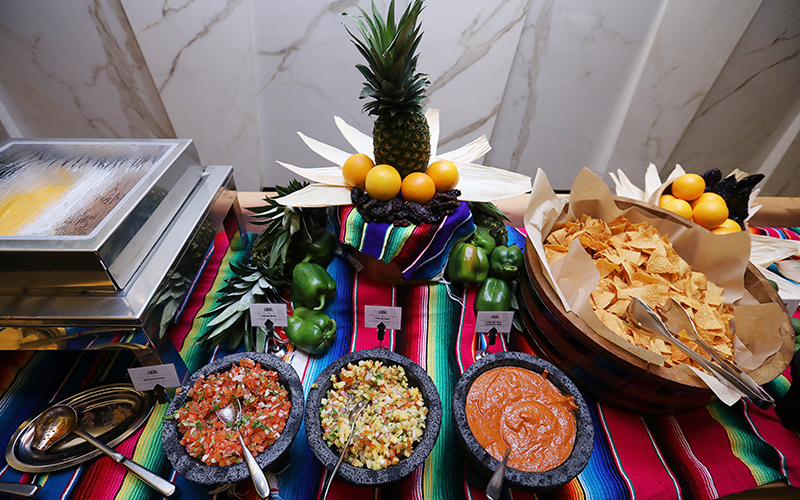 What's it like?
Tucked away on the ground floor of the TRYP by Wyndham in Barsha Heights, I instantly felt overdressed as I entered Local's expansive dining area in a dress and heels. I soon realised that this laid-back eatery's Thursday evening brunch offering is not your typical glam affair, but rather a relaxed, all-you-can-eat and drink occasion for a quieter post-work catch up, where you wouldn't look out of place in sweats and flip flops. We're seated next to the live performer, who only added to the calm atmosphere with his acoustic covers.
What are the food highlights?
As with any brunch, I find it's essential to scan the entire buffet before taking the plunge with the first course – and there's plenty to see throughout Local's Mexican themed spread, with numerous food stalls and cooking stations. I was instantly drawn to the nacho station, and soon realised that the homemade guacamole would be a staple addition to all of the dishes I tried throughout the evening. It's the perfect texture, with just the right hint of spice, so be sure not to miss this.
No Mexican feast is complete without tortillas and tacos, and Local's live fajita cooking station does not disappoint. Portions were served with a splash of mole, sautéed peppers and onions, and topped with a choice of chicken, beef or veggies. We added cilantro cream for an additional burst of flavour, and enjoyed bite-size portions of buttery, melt in the mouth corn-on-the-cob on the side. Enchiladas, burritos, tacos, chimichangas and quesadillas can also be ordered from the kitchen.
There is also a vast salad bar on offer, with standout dishes including the salmon and avocado cream cones, and feta, corn and kidney bean salad pots.
For dessert, we tried the Mexican rice pudding, which is delicately flavoured with cinnamon. I was slightly taken aback to discover this dessert is served chilled, but it was tasty nonetheless. If you're a chocolate lover like me, then the chilli and chocolate pudding is a must. This dish is served hot and seemed even hotter with the heated aftertaste from the chilli!
How was the service?
The staff at Local were very pleasant and attentive throughout the evening and were always on-hand to offer their recommendations from the vast buffet menu. For those who enjoy a drink after work on a Thursday, never fear – our glasses were never left empty for long!
The bottom line:
This laid-back, informal eatery is an ideal spot for winding down and seeing in the weekend with a plate of tasty Mexican grub and a margarita in hand.
Details: Prices start at Dhs199 for the Peso Package, inclusive of selected house beverages plus one token per person for a Herradura shot. The Thursday Fiesta Drunch runs every Thursday from 7pm till 10pm. To book, visit localdxb.com/#Reservation, or call +971 4 2476630.