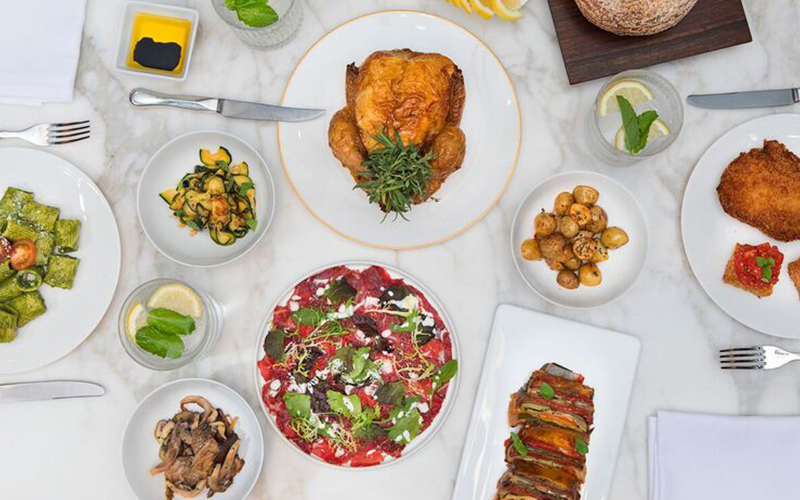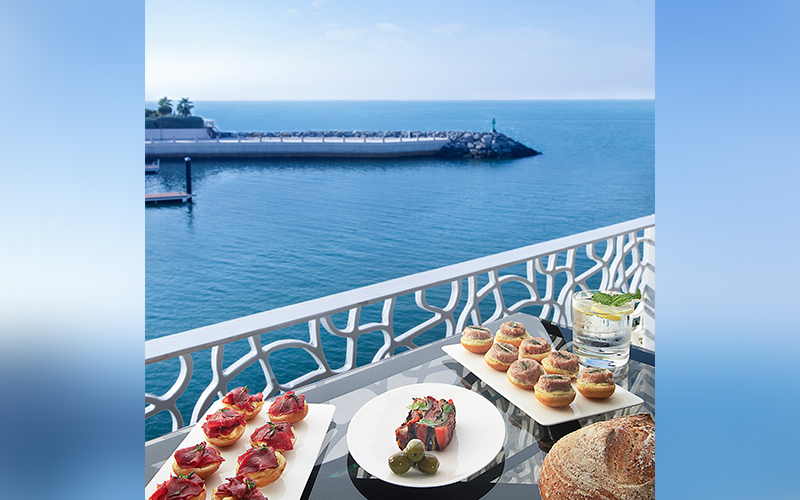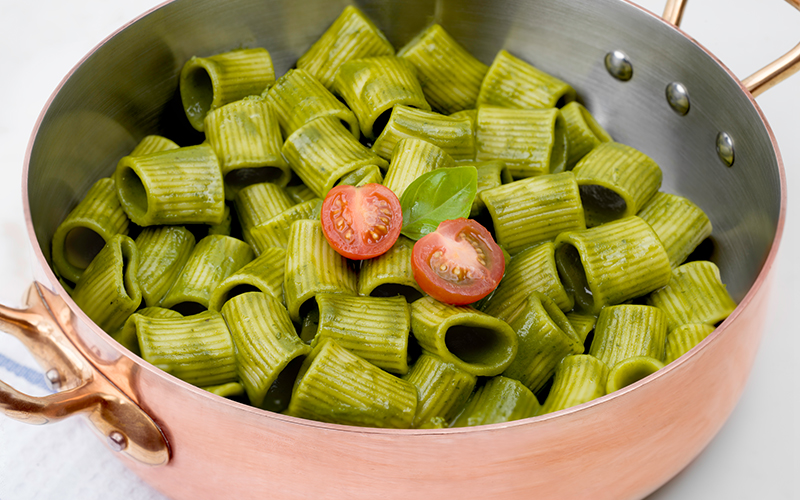 What's it like?
Offering sweeping ocean views, Il Ristorante is a truly Italian restaurant located overlooking the stunning Bvlgari Resort Dubai's marina. Led by famed chef Niko Romito, Il Ristorante recently launched its new Friday brunch that embodies all things Italian.
Inside, the interiors are contemporary and sleek, while the outdoor terrace transports you worlds away with stunning, unobstructed sea views.
Themed as the 'Made in Italy' brunch, the offering here is elegant, laid-back and calming. It's the perfect spot to enjoy a relaxing afternoon with high-quality food, while catching up with a loved one or a small group of friends or family.
Predominantly a buffet-style brunch, the selection is set over Bvlgari's 'Il Bar' area where over 70 Italian dishes are available to try – all made from the freshest of ingredients imported from Italy to ensure authenticity.
What are the food highlights?
Seated and hungry, the wonderful aromas wafting from the food area quickly draw us to the buffet.
The dedicated cheese corner grabs my attention first with its brilliant selection of fresh Italian cheeses such as burrata, mozzarella and Parmigiano-Reggiano, which I pair with a selection of cold cuts, chef Niko's homemade crusty bread and Bvlgari's very own fine olive oil. There's also a raw station offering up seafood and sashimi.
Still seated, a chef from the kitchen stops by to offer a serving of pesto pasta, which I quickly accept and devour – cooked al dente and bursting with punchy flavour.
Back at the buffet, there's a generous selection of salads catering to all tastes, plus live stations where chefs are on hand to assist. The veal Milanese is not to be missed, nor the oven-baked salmon and seabass, which are all prepared to tender perfection.
So impressed with the first table-side pasta dish, I'm sure to scoop two tasters of traditional meat lasagna, plus spinach and ricotta crespelle on to my plate, both of which ooze wholesome, hearty goodness.
A whole separate room is dedicated to desserts, and we're spoilt for choice. All individually prepared, the selection looks almost too perfect to touch. A treat for both the eyes and taste buds, the sweets at Il Ristorante impress – particularly the cannoli rolls, and tiramisu.
The bottom line:
This brunch is all about high-quality ingredients that are prepared simply and taste fantastic. Authenticity is at its core with ingredients flown in from Italy and an all-Italian staff, all operating in a beautiful Italian property.
It's a relaxed atmosphere, ideal for enjoying with an intimate group of friends or family. Post brunch, head to Il Bar's outdoor terrace to watch the sunset, drink in hand.
Details: Brunch packages start from AED 345 for three hours. For more information or to make a reservation, call +971 4 777 5433 or email dine@bulgarihotels.com