BBC Good Food Middle East visited Coya Dubai to try out their Iftar menu What's the concept? One of the first restaurants to really champion Peruvian food in the Emirates, Coya has quickly become a mainstay of the trendy foodie camp. Known for its fine-dining quality dishes (all of which are meant to be shared) …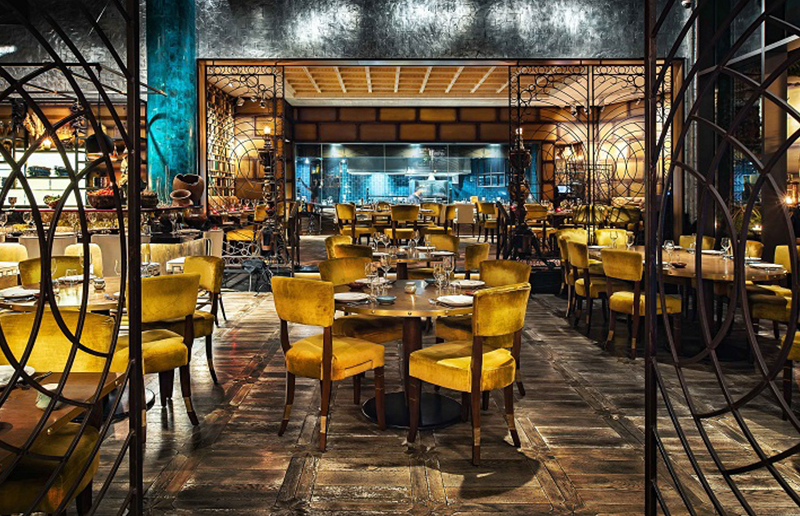 BBC Good Food Middle East visited Coya Dubai to try out their Iftar menu
What's the concept?
One of the first restaurants to really champion Peruvian food in the Emirates, Coya has quickly become a mainstay of the trendy foodie camp. Known for its fine-dining quality dishes (all of which are meant to be shared) it serves as a great place for dinner or a quick snack at its award-winning cocktail bar.
What are the food highlights?
During the Holy Month, Coya has a new Iftar menu which aims to help break your fast with a selection of its most popular dishes. Guacamole is made tableside, and then served with a traditional soup (the cream of Peruvian corn was particularly good) and choice of two starters. Guests can choose between one of four main courses; the spicy short rib is particularly tasty, as wash the papa mushroom (Coya is one of few restaurants where vegetarians won't feel like they're missing out). The meal is rounded-out with a date and sticky honey pudding.
How was the service?
Even at its busiest on a bustling weekend, the team at Coya worked admirably. Even with a mixed dining room (of partygoers nibbling away on snacks, those who preferred the regular menu and the rest with Coya's Iftar menu) food came out the kitchen swiftly and was served with a smile. The staff are all incredibly well-versed with the particulars of the Peruvian menu, which is also commendable considering the sheer number of options available.
What's the atmosphere like?
Coya isn't the first restaurant in the city to try and offer something to everyone. It is – however – one of the few who can actually pull it off.
Details: The Iftar menu is served from for more information, visit Coya Dubai. I