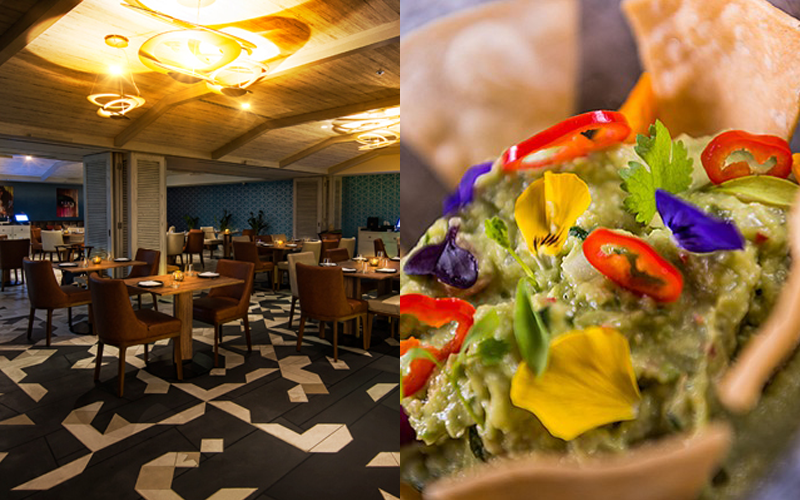 What's the concept?
Waka is the latest addition to the growing number restaurants in Dubai serving Nikkei (Japanese-Peruvian fusion food). Unlike some of the more wackier fusions, Nikkei is a tradition that started when Japanese migrants moved to Peru in the 1800s, and grew organically, with them building new dishes with flavours and techniques native to Peru, as well as their homeland. Situated on the ground floor of The Oberoi hotel in Downtown Dubai, Waka breaks away from the fine-dining trend in the district, and offers innovative fusion food, in a hip low-lit dining space.
What's the food like?
Decent evening brunches are few and far between in Dubai, and there are many things which commend Waka's new Friday evening brunch. There's an a la carte menu, alongside buffet options for main course. All dishes on the a la carte menu can be ordered an unlimited amount, there's wakamole (the restaurant's take on traditional guacamole), sizzling chicken anticucho served straight to the table and plenty of different types of maki. For main course there's a tasty 'cazuela de lubina' (sea bass, Peruvian dry potato, aji, cheese and black mint) that's worth a try. The buffet bar keeps it simple, with four options: del Mercado ceviche, sansei tuna ceviche, corn salad and a mixed salad. In terms of drinks, there's four packages on offer (soft drinks, house drinks, premium drinks and punch packages).
How was the service?
The restaurant was busy, and service was a little slow at first. After the first course, service picked up and dishes and drinks were served regularly to the table.
What's the atmosphere like?
If you enjoy a packed-out party brunch vibe, you will enjoy Waka's 'Late Brunch'. When BBC Good Food Middle East visited there was a magician performing tricks from table-to-table, along with a live DJ later in the evening, with people dancing in the isles, after the brunch.
Details: for more information, visit Waka restaurant & bar. If you enjoyed this, you may like this review on Galvin Dubai.