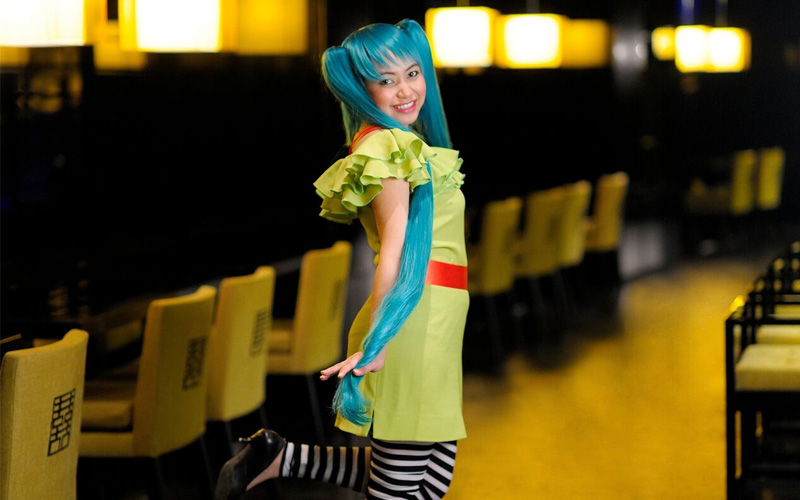 What's the concept?
In Japan, an 'izakaya' is a Japanese drinking establishment that also serves food – a sort of Asian equivalent to the West's gastro pub. At the JW Marriott, this has certainly not been overlooked. There's a good range of both Eastern and Western beverages on offer at a hip Tokyo-style bar by the entrance of the restaurant. Watch out for the Japanese drinks expert with the trolley too, offering a mini tasting session at your table with a range of traditional beverages, explaining the different heritage of each.
What are the food highlights?
The hoba yaki black cod is delicious and well worth a try. There are various sushi options (maki, hosomaki, temaki) along with sashimi on offer. Interestingly, the restaurant veers West with most of the dessert menu. The chocolate and maccha lava cake was tasty albeit not a typical Japanese dessert. For those who enjoy a more traditional dessert, try the Izakaya fruit and mocha platter.
How's the service?
Unfortunately there was some miscommunication between our waitress and the kitchen, which resulted in the food taking a very long time to appear, and very few dishes for the table. The evening was saved however, by the restaurant's fantastic manager who took charge of our table as a result.
What's the atmosphere like?
The windowless, black and yellow interior makes Izakaya feel more like a chic nightclub than a restaurant. But somehow, it works. The restaurant has a fun atmosphere, with the waiting staff dressed in harajuku style along with Japanese-themed puns in graffiti covering the outside of the restaurant. When BBC Good Food Middle East visited, there was a good balance between the restaurant being busy, without it overwhelming your ability to hear and chat to the other diners at the table.
Details: Dinner for two costs around AED 1000. Izakaya, 5th floor, JW Marriott Marquis, Business Bay, Dubai, UAE. For more information click here.