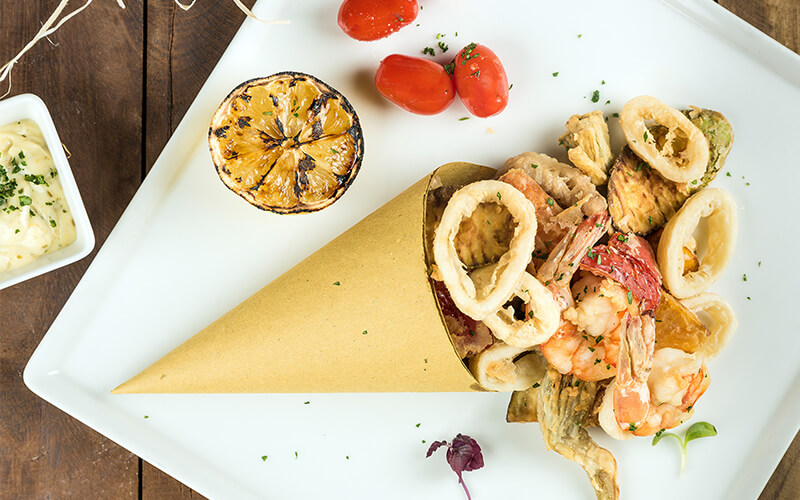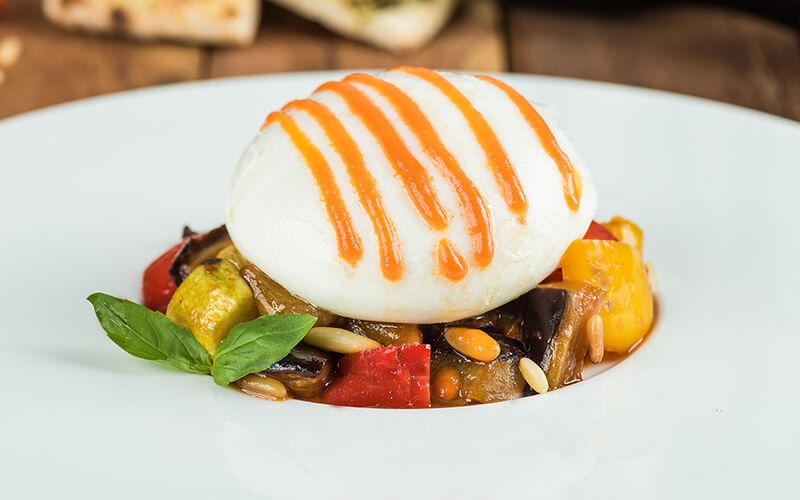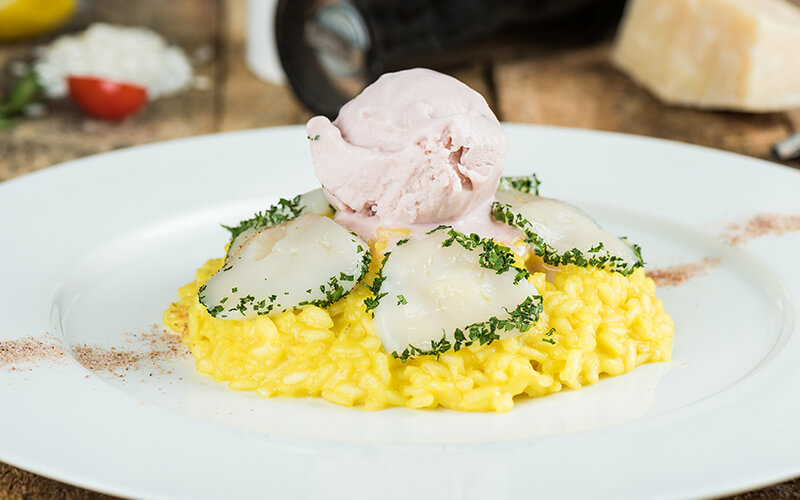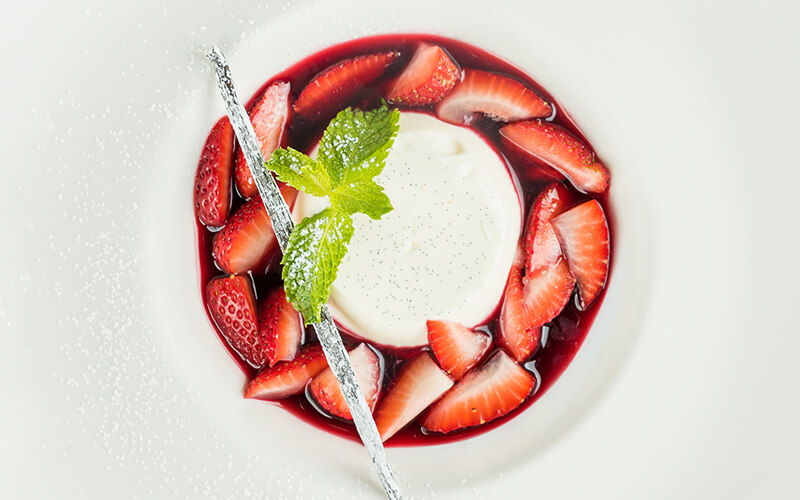 What's it like?
Set amid the expansive grounds at Le Meridien Dubai, this hidden Italian gem is certainly not a restaurant you'd easily stumble across. There's a distinct lack of signs/navigational advice from the staff at the hotel's main lobby, and be warned: it's quite the hike from there to the restaurant's entrance in the midday heat, despite what they may tell you. We did spot some very cute turtles in the hotel's stream along the way, though. Nevertheless, when we eventually arrive at Casa Mia's large wooden doors, we're immediately greeted with refreshing cold towels and shown to our seat in the corner of the restaurant. Here, we have full-view of the interiors, which feature low beamed ceilings, wooden archways and snapshots of Italian scenery draped on the walls. There's an outdoor seating area too for the cooler months.
What were the food highlights?
Casa Mia prides itself on "recreating traditional specialities and regional renditions," and the menu – which features local specialities from Venice, Tuscany and Apulia, certainly delivers on this front. We begin with Burratina – a creamy appetizer of burrata cheese served on a bed of heirloom tomatoes. The simplicity of good quality burrata never fails to please me, and Casa Mia's offering is beautifully fresh, super creamy and utterly delicious. We also try a trilogy of fish carpaccio, which features seabass, tuna and salmon topped with orange zest, creating a flavoursome, zingy dish that both myself and my dining partner thoroughly enjoy.
For mains, we try the cappelletti pasta filled with salted cod fish, sautéed prawns, confit tomatoes and broccoli, alongside a lemon risotto with scallops and onion powder. The pasta is cooked al-dente with just the right amount of bite, and the confit tomatoes add a lovely injection of sweetness to contrast the salty fish. The risotto rice melts in the mouth, and the scallops are cooked to perfection. We also try Casa Mia's take on a steak salad; medium-rare strips of tender beef, served with a rocket and parmesan salad, and topped with crispy potato.
To finish, we share a vanilla panna cotta with spiced red berries and fresh strawberries. To my delight, the panna cotta has retained that all-important "wobble" texture – not too firm, yet not jelly-like, either.
How was the service?
Staff at Casa Mia are extremely attentive, welcoming and knowledgeable on the menu and the dishes' heritage.
The bottom line:
Casa Mia is a great option for those looking for a taste of traditional Italian cuisine in an unpretentious, cosy setting.
Details: To make a reservation at Casa Mia, please call 04 702 2455. To read more of our restaurant reviews, click here.