Array
(
    [ref_id] => 1085
    [photo_file_name] => Buddah_Bar.jpg
    [posted_by] => Sophie Voelzing 
    [text_display] => <p>
	 <em style="background-color: initial;">BBC Good Food Middle East heads to The St. Regis Saadiyat Island Resort, Abu Dhabi to check out the region's first-ever Buddha-Bar Beach, which opened doors in May this year. </em>
</p>
    [cover_photo_file_name] => Resized_Buddah_Bar.jpg
    [slider_images] => 240.|Buddah_Bar.jpg,|241.|Buddah_Bar_1.jpg,|242.|Buddah_Bar_2.jpg
)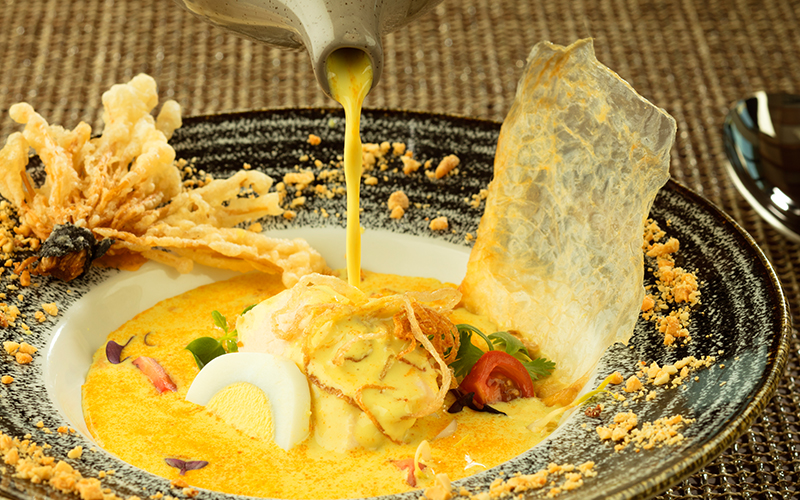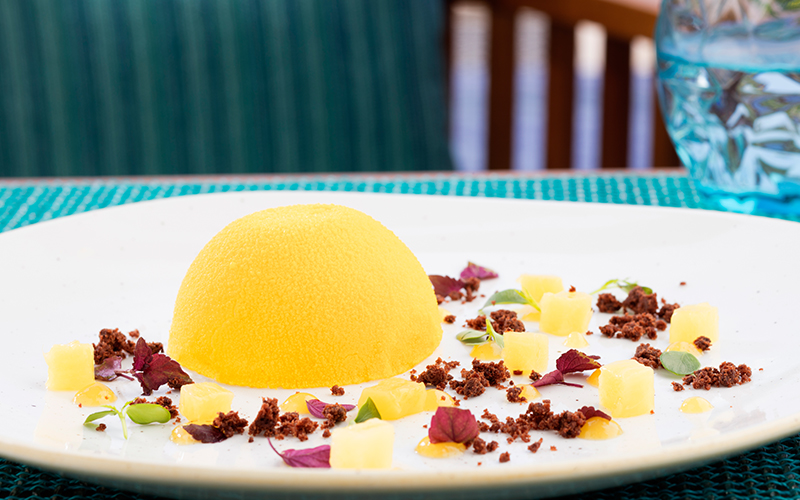 What's it like?
Representing the first of its kind for the Middle East, Buddha-Bar Beach has opened its swanky, beachfront doors at The St. Regis Saadiyat Island Resort in Abu Dhabi.
It's a day-to-night destination serving both lunch and dinner alongside a great offering of refreshing cocktails and mocktails from the bar to enjoy with your toes in the sand as the sun sets, or post-dinner when the resident DJ takes things up a notch.
Like its Dubai-based sister concept, Buddha-Bar at Grosvenor House, Buddha-Bar Beach is glamourous in both look and feel. Its décor marries rich colour tones with sleek furnishings that beautifully combine all-natural elements such a stone and wood, while the atmosphere is trendy, upbeat and invigorating.
This all-round destination incorporates a restaurant that boasts a sushi bar and robata grill, a terrace, bar and lounge – it has the seating capacity of up to 290 covers, so is spacious, yet retains a great intimate feel as each area is walled off from the next.
At the bar, expect to find skilled mixologists on hand to prepare inviting blends influenced by Japanese, pan-Asian and Mediterranean flavours.
If you're only popping in for a couple drinks but fancy a quick snack, the outlet has a great range of small bites on offer for nibbling on or sharing with friends.
What are the food highlights?
In the restaurant, choose to be seated at your own table or alternatively the sushi counter with robata grill and cevicheria. Led by talented head chef Eko Ridwan Zulfikar, the kitchen here masterfully prepares Pacific Rim cuisine, strongly influenced by a fusion of Asian flavours with a touch of the Mediterranean.
To begin, our dining experience gets off to a refreshing start with the light 'BBB mixed' salad that delicately combines mixed baby leaves, edamame, radish, cherry tomatoes and onion, drizzled with a fantastic balsa miso dressing that's zesty but not overpowering. We also share a great introductory dish of deep-fried calamari that's sprinkled with lime zest, shichimi pepper, salt and served with a smoky garlic lemon yoghurt dip – the calamari is tenderly cooked and its batter is light and crispy.
Southeastern Asia flavours make their way into the next starter dish of chicken laksa soup, which was unbelievably good. The dish is kept light but packed with flavour from the chicken, lemongrass, galangal and coriander.
Moving onto the middle course, we opted for the 'King of the Beach' signature platter of sushi, sashimi, ceviche, oysters, king crab legs and nigiri, all of which are superb, fresh and a delight to eat. This dish is perfect for sharing with a couple of friends and is a real showstopper (cameras at the ready as presentation is perfected!).
If you'd like to try something from the robata, options on offer include Thai red curry king prawns, negima chicken in yakitori sauce, wagyu beef with shisho chimichurri and asparagus in an onion soy reduction, which we had as a side and would highly recommend – the asparagus is cooked with a great crunch and the marinade works really well.
If you're a fan of black cod miso, don't miss the ama miso glacier 51 toothfish for main. Due to over-fishing of black cod, chef Eko substitutes with toothfish and it's honestly just as good – you can hardly tell the difference! The sweet miso marinated fish melts-in-the-mouth and is well balanced by a sprinkling of truffle dust and a quinoa base.
For dessert (if you have room!), the chocolate fondant with vanilla ice cream is a decadent dish of oozy, chocolatey goodness. For a lighter option, opt for the planner of seasonal fruits or a sorbet.
How was the service?
Attentive and informative. The friendly team were well-versed on the menu offering and always on hand to help and ensure comfort. Chef Eko also came out to greet us – along with other guests – and is such a friendly guy whose passion for food and his menu really rounds off the experience on a great note.
The bottom line:
Buddha-Bar Beach is a brilliant spot to head with a group of friends or your other half. The venue offers stunning beachfront views, so I'd recommend arriving for sundowners before dinner. Five evenings a week, you'll also find a saxophonist around performing during the sunset session, as well as guest DJs.
Details: Priced around AED350 per person for three-courses without beverages. For more information or reservations, call +97124988888, e-mail buddhabarbeach.abudhabi@stregis.com or visit buddhabarbeachabudhabi.com.
If you enjoyed this review, you may be interested in reading about our top pick of Abu Dhabi-based brunches to try this summer.