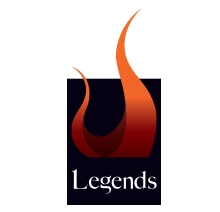 Ultimate tenderloin steak
This traditional tenderloin steak recipe is perfect for a midweek night in. This version is created by Executive Chef Francois Roldan from Legends restaurant at Dubai Creek Golf & Yacht Club.
Find out more on Instagram
Ingredients
For the steak:
Two 200g Tenderloin steaks
1 tbsp olive oil
Pinch of salt
Coarsely ground black pepper
For the mixed vegetables
100g baby carrots
120g broccoli
80g yellow and green courgette
80g assorted mushrooms
80g asparagus
30g butter
Salt and pepper to taste
For the rosemary roasted potatoes
30ml olive oil
15g garlic cloves, minced
4g fresh chopped rosemary
750g ratte potatoes
5g rock salt
4g cracked black pepper
For the red grape sauce
30ml olive oil, for coating the pan
60g shallots, minced
120ml red grape
120ml beef stock
30g butter
Salt to taste
1 tablespoon rosemary, chopped, optional
Method
Rub the steak in oil and season with salt and coarsely ground black pepper. Pre-heat the grill, place the steak for 7- 8 minutes on each side, or longer for a more well-done steak. Leave aside to rest in a warm place.

For the mixed vegetables, boil all vegetables (except the mushrooms) in a pan of salted water, until tender. Drain, and sauté with butter and season with salt and pepper. Set aside to keep warm.

For the potatoes pre-heat the oven to 200 C. Wash and pat dry the potatoes and add them to a large bowl. If there are any large ones, cut them in half. Add the olive oil, minced garlic, half of the rosemary, salt and pepper. Toss the potatoes making sure to coat them well with the herbs and oil. Place them onto a baking sheet and bake in the oven for 30-35 minutes, gently moving them around on the pan halfway through cooking. Serve at once garnished with half of the remaining rosemary and a drizzle of olive oil.

For the sauce, over medium high heat, add enough olive oil to coat a pan. Add the shallots and cook until translucent. Add the red grape and the stock and reduce by half. Add the butter and rest of chopped rosemary.
Suggested recipes from this collection...