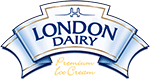 Classic chocolate soufflé
This delicious rich dessert by Rajesh Thapa, Pastry Chef at Fairmont The Palm is perfect any night of the week. Serve with London Dairy Pralines and Cream ice cream.
Ingredients
300g dark chocolate
300ml milk
80g egg yolk
20g corn flour
200g egg white
80g sugar
Tip
For this recipe you'll need London Dairy Pralines & Cream ice cream. If you're looking for creamy vanilla ice cream mixed with swirls of caramel sauce and caramelised pecan nuts, your exquisite praline pleasure is here. Available as 120ml Cone, 125ml Cup, 500ml Tub, 1l Tub.
Method
Butter and sugar the inside wall of a medium size ramekin or cup and keep aside.

Preheat the oven to 190-degree Celsius.

Melt the chocolate in a Bain Marie and keep aside.

Boil the milk, mix the yolk and corn flour and cook together with the milk until it becomes a thick shiny paste.

Mix the paste with melted chocolate and keep aside.

Meanwhile, beat the egg white with the sugar (don't put the sugar in all at once – do it in two batches), to create a meringue mixture.

Finally, fold in the meringue mixture with the chocolate mix.

Pipe the combined mix into individual bake-safe pots and bake the soufflés at 190-degree Celsius for about 10 –12 minutes.

Remove from the oven.

Sprinkle with powdered sugar and serve with a scoop of London Dairy Pralines & Cream ice cream.
Suggested recipes from this collection...