These four brilliant health gadgets are sure to help you on your way to being the best version of yourself The Juice & Blend – Breville This 2 in 1 machine can handle both tougher fruit and veg (such as carrots and kale) as well as softer fruits (berries and grapes). It handles both these …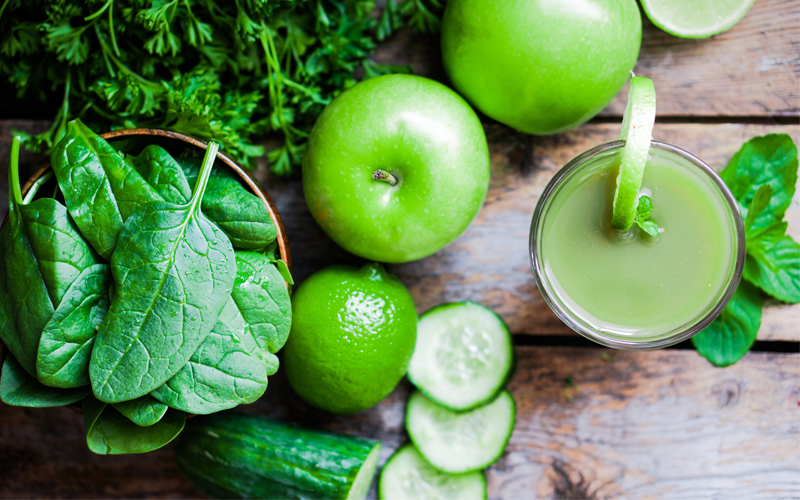 These four brilliant health gadgets are sure to help you on your way to being the best version of yourself
The Juice & Blend – Breville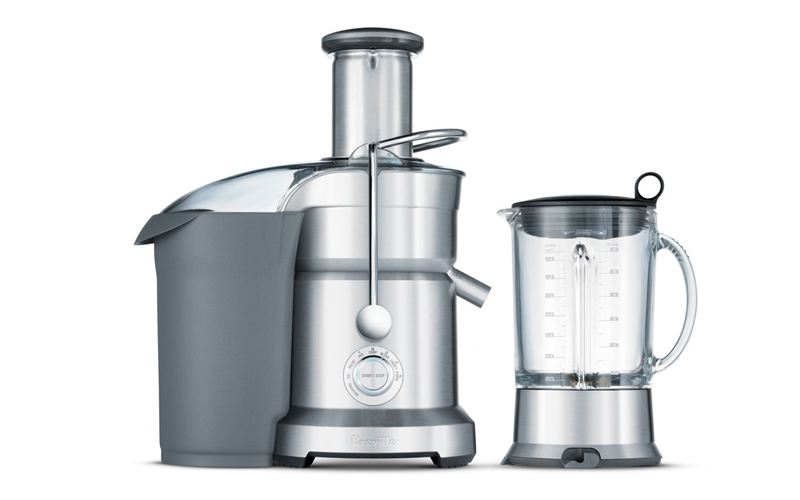 This 2 in 1 machine can handle both tougher fruit and veg (such as carrots and kale) as well as softer fruits (berries and grapes). It handles both these roles through two detachable heads (one to juice, one to blend) which can be connected to the same engine. Unlike many health food gadgets, that can be fiddly and time consuming, the two heads on the Juice & Blend BJB840 can be switched out in a matter of seconds. Another plus is the five different speed settings the machine has, allowing you to choose whether you just want to chop the food, blend it or make a purée. it. It's a good workhorse when making juices for the whole family too, with a jug capacity of 1.2 litres.
Fore more information, visit Breville
Nutribullet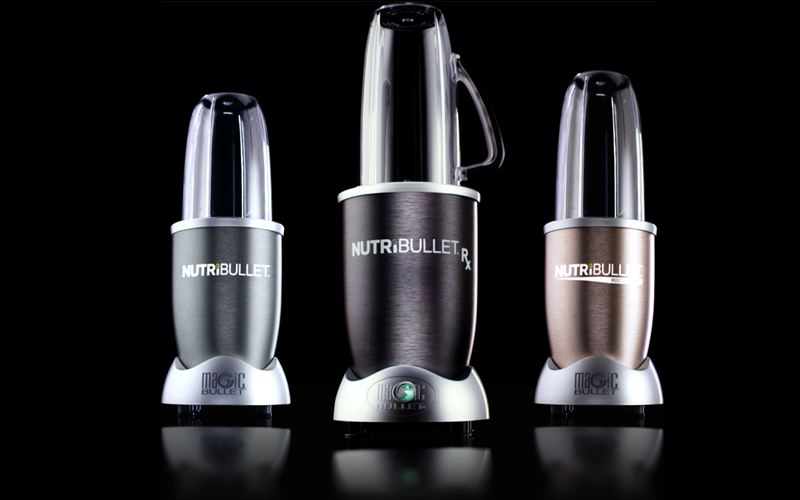 Unlike the humble blender, Nutribullet claims to be a "nutrient extractor." What this really means is that when making a juice or smoothie nothing gets wasted in the process – any pulp or seeds all get turned into drinkable liquid. The 'bullet' that mixes and pulverizes all the ingredients also doubles as the drinking glass, meaning less washing up and mess. It's straightforward to use with a simple 'blitz' switch, and the detachable blades are easy to wash. The only drawback is that it it's made for one – making it slower than some rival products when serving many people.
Fore more information, visit Nutribullet
Dr. Weil Healthy Kitchen Food Steamer – Dansk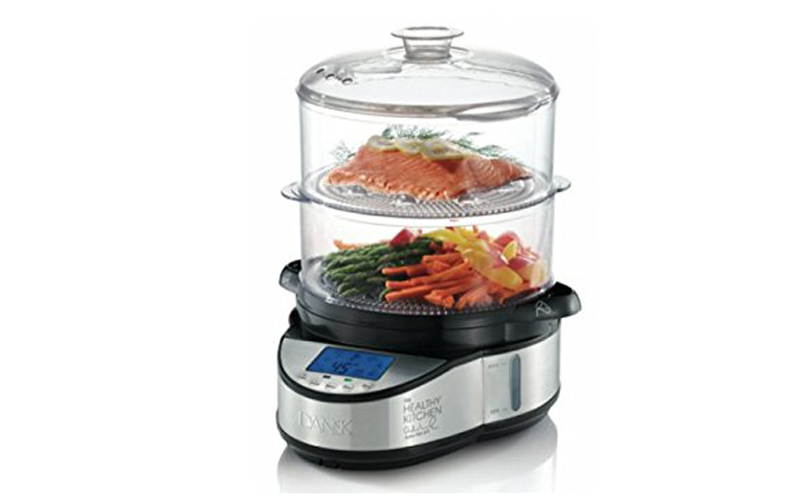 The benefits of steaming have long been the rallying cry of the clean eating community. And many would say 'rightly so' – steamed veg and meat contains far more nutrition that traditionally cooked food, as the vitamins are less damaged by the cooking process. This handy food steamer contains space for two pieces of meat or fish, a vegetables section and a rice bowl, making it perfect for a healthy, easy dinner for two.
For more information, visit Dansk
Griddler – Cuisinart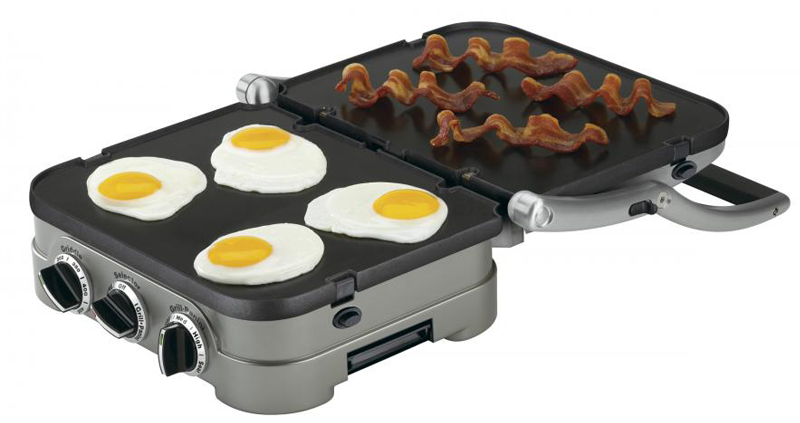 The cooking plates on this sturdy, user-friendly grill are built to drain grease, making food healthier and more lean. It's well sized to work even in a small kitchen, and it opens flat, so you can utilise both sides of the grill panels, cooking more food than the traditional press down grills. The panels are easy to look after too – they're detachable and dishwasher friendly.
For more information, visit Cuisnart